When The Arellanos posted their own version of a mukbang on YouTube, I couldn't click fast enough. Iya and Drew took bbs Primo and Leon to a sushi restaurant because it's cleaning day at home. Iya explained to their eldest that at this place, "when you order food, it arrives on a train."
After that little detail, Primo couldn't sit still: "Is it near? Is it near? Is it near na? It's near." (Hard same.) 
At the restaurant, Primo declares, "I want tempura." Then it cuts to a shot of him frantically looking for the tempura on the menu, and Drew patiently ordering for everyone. 
Of course, Primo didn't forget the fact that the food will come via train: "Now, it's coming? Is it now? Right now? Right now, mama, right now?" And honestly, I'm like this with my mom, and I'm turning 30, so.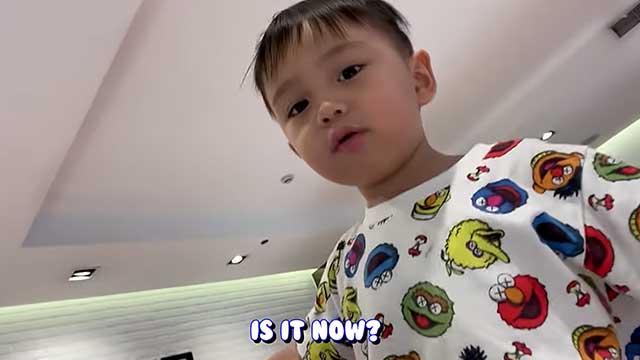 Continue reading below ↓
Recommended Videos
Look at this child in pure bliss when the train finally arrived: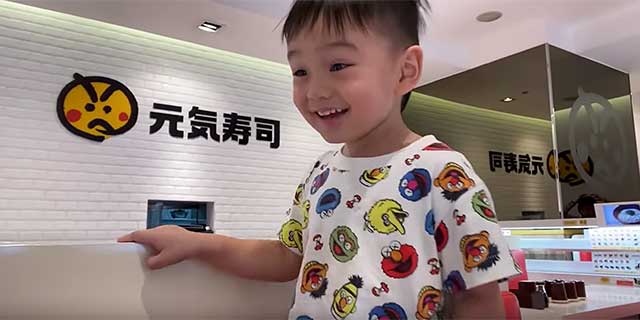 Before his tempura came, Primo enjoyed some chicken skin, too: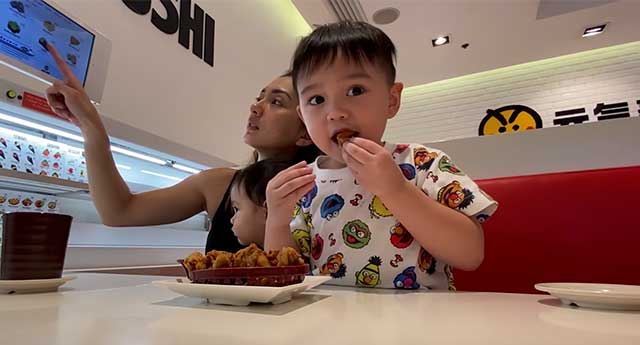 Watch the rest of the video to see Baby Leon chillin' and Primo tasting edamame for the first time! 
Follow Ysa on Instagram.