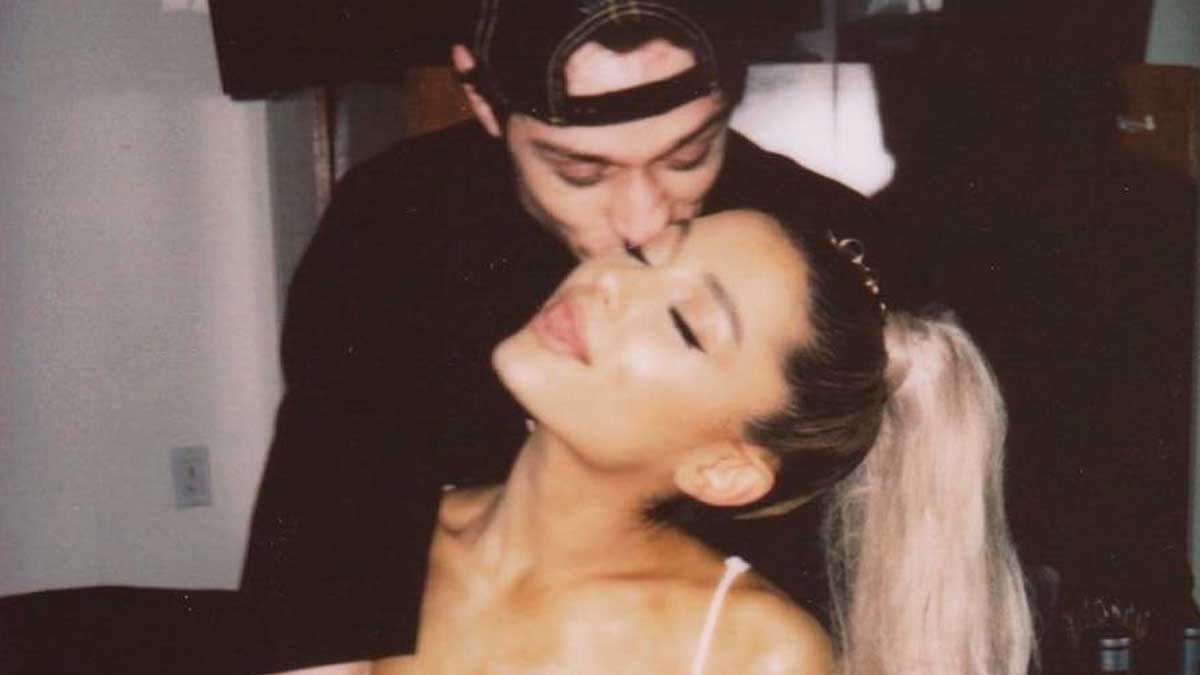 If you woke up today and decided you wanted to feel bad about the current state of your love life, don't worry, because Pete Davidson can take care of that for you. In an interview with GQ, he said that he and Ariana Grande went engagement ring "shopping" the day they met.
"The day I met her, I was like, 'Hey, I'll marry you tomorrow,'" he told GQ. "She was calling my bluff. I sent her a picture [of engagement rings]. I was like, 'Do you like any of these?' She was like, 'Those are my favorite ones,' and I was like, 'Sick.'"
THE DAY THEY MET, that's what happened. This is insane for a lot of reasons but mostly because the day I meet most people, I choose to never talk to them again for the rest of eternity, and here these two are pledging their eternal love and devotion to each other.
Despite their lightning-fast engagement, the couple already lives together, and Pete jokingly told the magazine that Ariana bought their apartment and he basically pays for the groceries.
"She's really sweet. She's like, 'This is our house,' and I'm like, 'You're very nice for saying that. Thank you for letting me stay here,' " he said. "She's like, 'We're getting married!' And I'm like, 'I know, thank you for letting me stay here.'"
Apparently, they don't even have forks, which is really cute even for people who live in a $16 million (P854 million) apartment.
"It's like, we have six bean bags, but we have no forks—you know what I mean?" he said. "We're learning how to be adults. We're having a really fun time."
Follow Emma on Instagram.
***
This article originally appeared on Cosmopolitan.com. Minor edits have been made by the Cosmo.ph editors.
Recommended Videos