Ava Daza has had enough of a troll who has been consistently harassing her and her family for a while now.
She took to Instagram stories to reveal one of the troll's negative comments, and what she did to respond to its attacks. Apparently, the troll has been several Instagram accounts to conceal its real identity.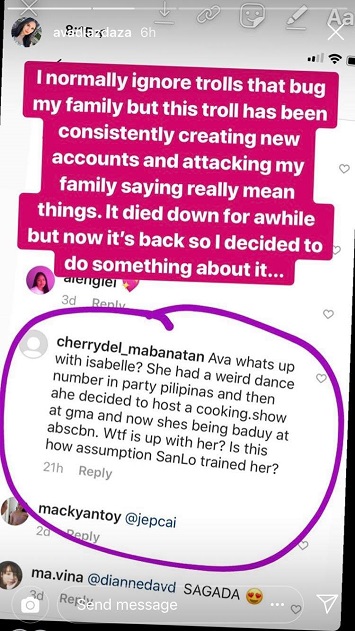 "I normally ignore trolls that bug my family but this troll has been consistently creating new accounts and attacking my family saying really mean things," Ava shared. "It died down for a while but now it's back so I decided to do something about it."
Continue reading below ↓
Recommended Videos
The post featured a screenshot of the said user and its comment:
"Ava, what's up with Isabelle? She had a weird dance number in Party Pilipinas and then she decided to host a cooking show at GMA and now she's being baduy at ABS-CBN. WTF is up with her? Is this how Assumption San [Lorenzo] trained her?"
Ava actually managed to pin down the user's location, which as it turns out is in her "favorite city":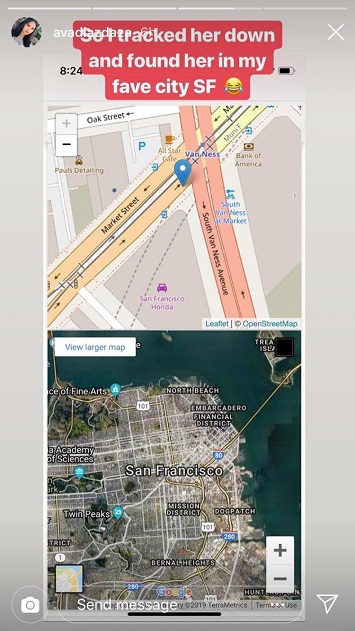 "So I tracked her down and found her in my fave city [San Francisco]," Ava said.
Her sister Isabelle Daza was totally supportive of this action, of course: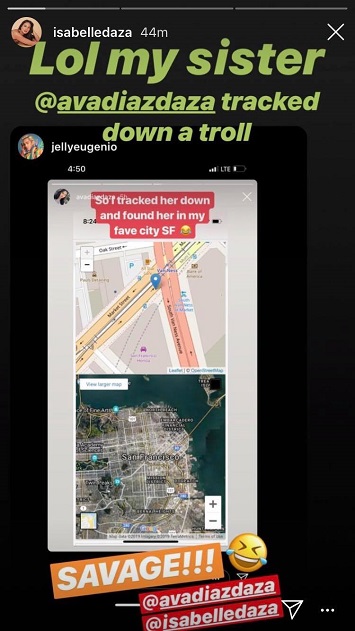 "LOL my sister @avadiazdaza tracked down a troll," Belle commented.
As a note to her followers (and the troll), Ava shared a reminder on posting negative comments online: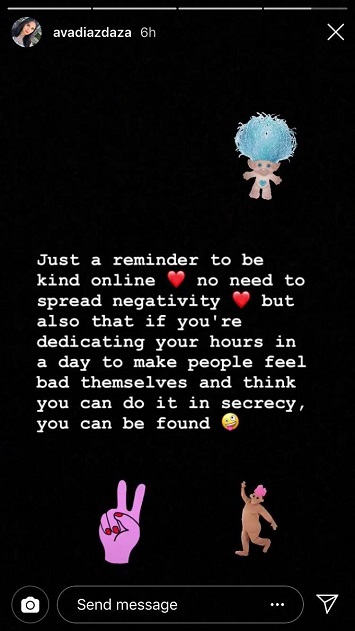 "Just a reminder to be kind online," she said. "No need to spread negativity. But also that if you're dedicating your hours in a day to make people feel bad themselves and think you can do it in secrecy, you can be found."
Way to go, Ava!