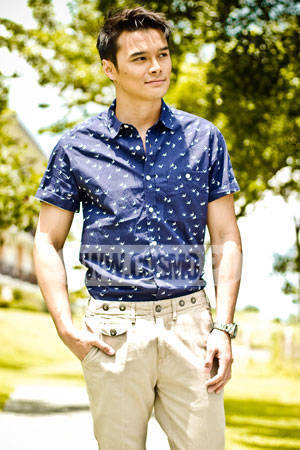 The month may have flown by—or dragged on, depending on your state of mind—but Benedict Campos, our irresistable companion for the month of August, never failed to keep us in fits of kilig with his good looks and good-natured charm with each passing week.

By now, we already know that the multi-talented actor wows audiences onscreen, off-screen, and onstage, but the clincher that seals the deal is his undeniable passion for his life and art. Is there anything sexier than a man who not only knows what he wants to do with his life, but loves everything about it, too?

And then there's his sensitive side. The humble hottie proved to be the perfect gentleman when he shared his thoughts on the ideal relationship and the proper way to treat a lady. Oh, and have we mentioned that this screen stud is currently single? Cue wistful sighs.

We'll definitely miss seeing his face week after week, but don't worry Cosmo gals, we have one last treat for you! Fall in love with Benedict all over again by launching the gallery and browsing through the behind-the-scenes pictures from his Online Hunk shoot.
2147