Isabelle Daza gave birth over three months ago and kept herself from sharing photos of her baby boy on Instagram.
But this morning, July 19, Belle posted a series of Instagram Stories explaining why she waited before showing her baby's face.
"Some people ask me when I'm launching him," wrote Belle. "I felt so intrinsically protective when he was born, like I wanted to shelter him from the world. Maybe that's what it meant to become a mother."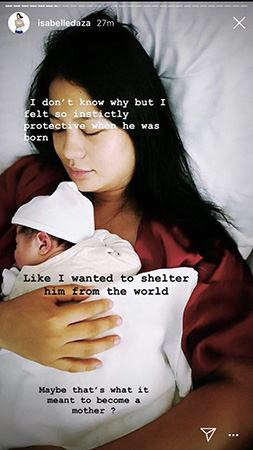 "I wanted to keep these first few months with him to myself like keeping these moments precious," she said, sharing intimate photos with her and her newborn. "Maybe because he was still so little. Maybe it's 'cause I was so scared he would be judged by how he looked. Maybe it's 'cause I wasn't ready to face the world with how I looked."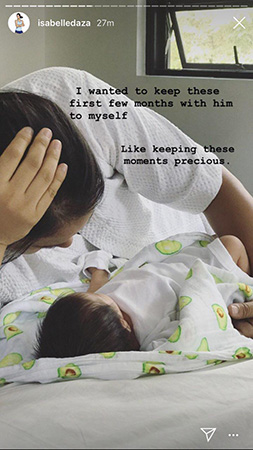 Continue reading below ↓
Recommended Videos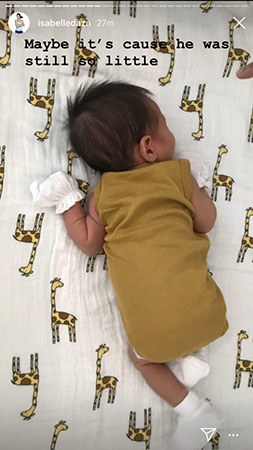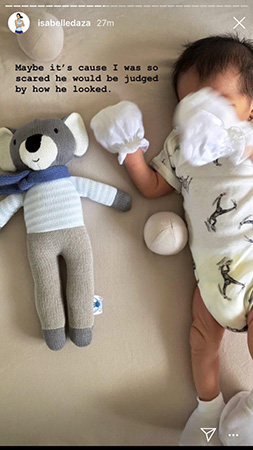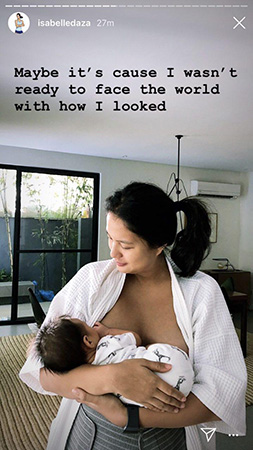 "Maybe it's 'cause I wanted to get the perfect photo," Belle wrote candidly.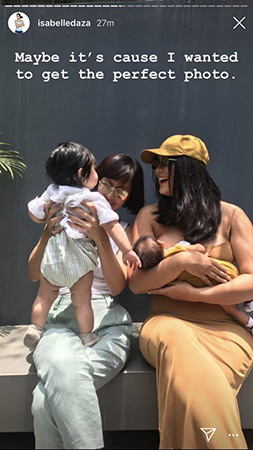 She also said that one of the reasons is because she had been waiting for her baby to meet her dad, Gabriel "Bong" Daza, who died two years prior: "My dad loved Paris so much, he thought he was half-French. Now I have a half-French little boy who is one-fourth my dad."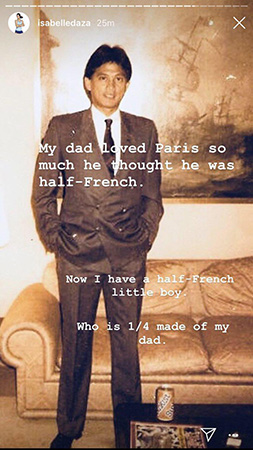 "I wanted to be reminded of him every day. So my husband named our son after him."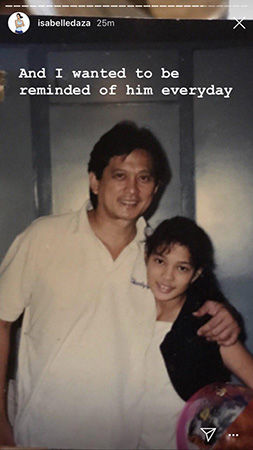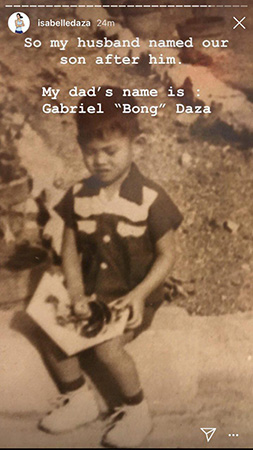 Finally, she shared an adorable photo of her baby and his full name: Balthazar Gabriel Daza Semblat.