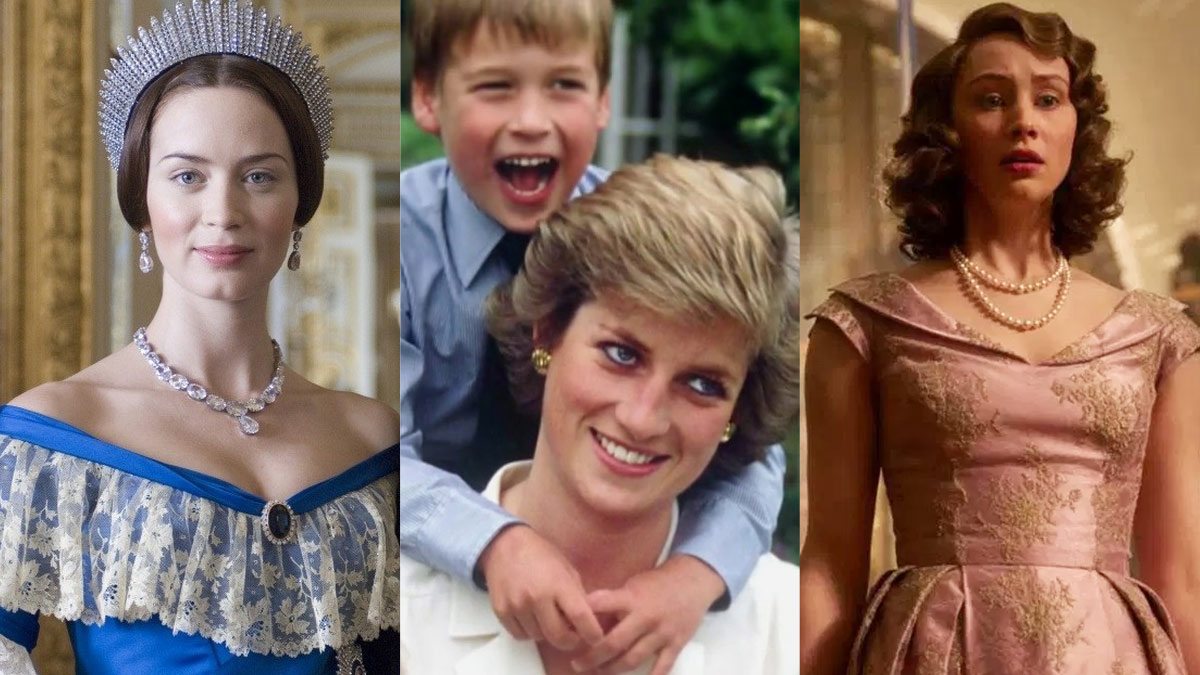 A highly-anticipated movie about the real-life love story between Prince Harry and Meghan Markle will soon be released. The film, which is almost as exciting as Harry and Meghan's actual wedding in May, will join a growing list of movies made about the royals. Whether it's the fashion, the romance, or the cheesy, OTT (and fictionalized) storylines, there's something for everyone.
Below, royal movie recommendations based on your mood or interest of the day. Grab your crown and popcorn.
If you love fashion: Elizabeth
Cate Blanchett shot to fame after starring in Shekhar Kapur's Elizabeth, playing the title role of Elizabeth I, who assumed the throne following the death of Mary I, her half-sister. In between dodging high-ranking suitors suggested by her main advisor William Cecil, Elizabeth began a secret affair with an earl, Robert Dudley (Joseph Fiennes). She also had access to an elaborate closet. Thanks to famed costume designer Alexandra Byrne (who's been nominated for four Oscars for her work), Elizabeth's 16th century style is front and center in the film.
If you love D-R-A-M-A: The Other Boleyn Girl
Based on the wildly popular historical novel of the same name by Philippa Gregory, The Other Boleyn Girl stars Natalie Portman and Scarlett Johansson as Anne and Mary Boleyn, respectively—two sisters who vied for the affections of King Henry VIII (Eric Bana). There's jealousy, betrayal, death stares, and gossip—and this all happens before an execution of one of the sisters. Care to guess which one?
If you're a history buff: The Queen
In the more than 20 years since Princess Diana's death, experts and sources have offered several takes on what the royal family went through in the week that followed. Documentaries aside, there was The Queen, Stephen Frears' film that chronicled that very week from Queen Elizabeth II's perspective. Following its release, the film earned Helen Mirren a Best Actress Oscar and more importantly, a dinner invitation from the real Queen. 
If you want romance: The Young Victoria
Falling in love as a royal isn't really that much different than falling in love as a commoner. You just have more money and have to deal with other things like your own coronation. But everything else—the passion, the suspense, the excitement—they're all there! InThe Young Victoria, director Jean-Marc Valée explores the exhilarating courtship between Queen Victoria (Emily Blunt) and her first cousin, Prince Albert of Saxe-Coburg and Gotha (Rupert Friend) as she gets used to her new role on the throne. 
If you want a good cry: The King's Speech
Whether it's the commitment between The Queen Mother (Helena Bonham Carter) and King George VI (Colin Firth) or the bond between the King and his speech therapist Lionel Logue (Geoffrey Rush), every minute of this film is inspiring and moving. The buildup to the King's final speech (in the film anyway) will keep you from doing anything else, so be sure to have a well-stocked snack pile nearby. On a related note: if you don't cry during a Colin Firth movie, did you even watch it at all?
If you love a good party: Elizabeth At 90: A Family Tribute
Queen Elizabeth II's 90th birthday in 2016 was basically a year-long celebration that included a new plaque, an official ticketed four-day extravaganza that included 900 horses and 1,500 performers, the annual Trooping the Color, a street party along The Mall in London, and the release of BBC's documentary, Elizabeth at 90. Clocking in at an appropriate 90 minutes, the documentary included never-before-seen footage of the royal family, interviews with Prince Harry, Prince William, Princess Anne, Prince Edward, and Prince Charles, who also served as narrator.
If you need a feel-good movie: A Royal Night Out
Of all the "untold stories" of the royal family, this one will leave you smiling for days. Sarah Gadon played a young Princess Elizabeth, who ventures out of Buckingham Palace for one night (with permission from her dad, the King) to participate in the VE Day celebrations in 1945. Joining her is her sister, Princess Margaret (Bel Powley), and two chaperones, who are apparently really bad at their jobs.
If you love Princess Diana: Diana, Our Mother: Her Life And Legacy
Ahead of the 20th anniversary of Diana's death, HBO offered a new documentary about the People's Princess, told largely from the perspectives of her sons, Prince William and Prince Harry. The brothers share their favorite memories of their mom, how Prince George and Princess Charlotte were introduced to the memory of their "Granny Diana," and Diana's final phone call with her children. Have tissues nearby.
If you love Camilla: Charles & Camilla: Whatever Love Means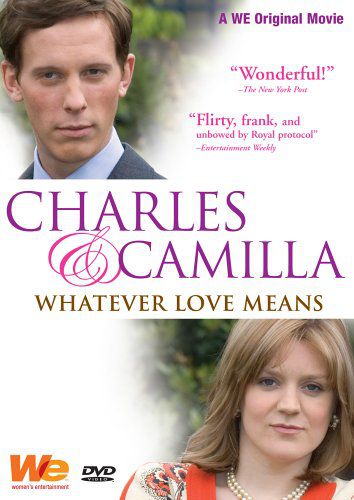 Fans of Camilla Parker Bowles should have no problem enjoying every second of this fictionalized retelling of how she fell in love with Prince Charles in the early 1970s. 
If you love Grey's Anatomy:William & Kate: The Movie
Before Kate Middleton and Prince William tied the knot in the wedding of the century, Lifetime offered William & Kate: The Movie, one of two movies about Kate and William released that year. Hallmark released the other, but that one isn't on this list because it did not star Camilla Luddington, who would land the role of Jo on Grey's Anatomy one year later.
If you thought The Crown needed more Wallis Simpson: W.E.
Fans of Wallis Simpson and the Duke of Windsor's relationship might be divided by this depiction of their love story but there are still things to be grateful for in W.E.: Madonna directed it, Wallis Simpson has more than five lines, and Oscar Isaac is also in the movie.
***
This article originally appeared on Cosmopolitan.com. Minor edits have been made by the Cosmo.ph editors.
Recommended Videos