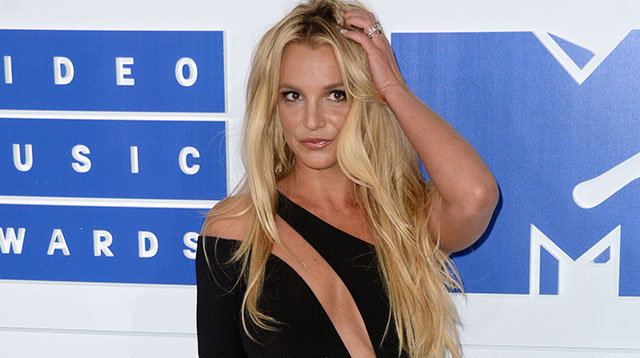 Britney Spears is on fire right now. Not only does she have a hit Las Vegas show, she also just dropped a new single, knocked her ex Justin Timberlake off the iTunes top spot and threw genius levels of shade at Justin Bieber. Oh, and did we mention that she's smokin' hot AND ~SiNgLe~?
You'd think that a megababe like Britney would be exempt from the horrors of 21st century dating, right? Well, not quite.
In a recent interview with Marie Claire UK, Britney revealed that she's been on some terrible dates recently. "I had a really bad date. I mean, it was bad. I've been single for ages and had a date with a guy I liked. I was getting anxious, worrying he wouldn't like me," she said. "We went to the movies, but I could tell right away it wasn't working. It was sort of awkward." Our tip: Get out of there Britz! (!!!!)
"So after the movie I came home and that was it," Britney continued. "It just didn't work…He just wasn't that into me. I liked him. He knew that. But he definitely didn't feel the same. It happens to everybody. Being famous doesn't make you any different."
Is this guy crazy or what?! On to the next, we say.
***
This article originally appeared on Cosmopolitan.com.au. Minor edits have been made by the Cosmo.ph editors.
Recommended Videos