Guys, let's chat about Camila Cabello and Shawn Mendes. It remains unclear if they're actually a couple, but what we do know—thanks to embarrassing amounts of sleuthing—is Camila's complete relationship history. So let's hold internet hands and go on this high-key thirsty journey together!
Shawn Mendes
Shawn and Camila just released their new song, "Señorita," and it's so hot I legit wouldn't recommend you watch it at work (to be clear: I highly recommend watching most other music videos instead of doing your job). 
The vibe between Shawn and Camila in this video is so ~thirsty~ that the internet has collectively decided they're dating, and honestly, the internet could be correct!
Especially since paps just snapped the pair holding hands and hugging, while Camila literally pet Shawn's abs.
Matthew Hussey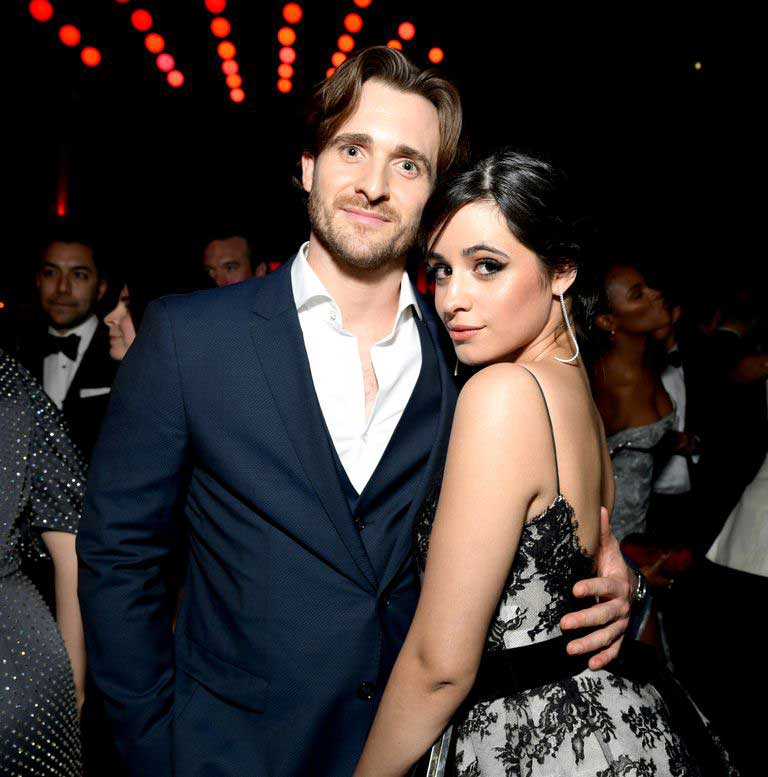 Before she was dripping in a pool of sweat with Shawn, Camila was dating "relationship coach" (lol, THE IRONY) Matthew Hussey. The pair were together for more than a year and were first spotted chilling back in February 2018, when they took a vacation in San Lucas.
Continue reading below ↓
Recommended Videos
"He's so similar to me," Camila told Marie Claire before the breakup. "In person, we're just weird and silly and stupid together. He makes me the happiest I've ever been in my life."
Awk! While Camila hasn't *confirmed* the breakup, she did ask fans to stop being mean to Matthew after people noticed he was blocking comments about Camila on social media.
"To my fans, if you really love me, please do not send people I love and care about hateful things," Camila wrote. "You doing that really hurts me, and it's so unnecessary and heavy and damaging to add more pain to pain. There's a real person behind your tweets. You spamming them with hateful, insensitive things is really not funny, is causing all of us pain, and doesn't at all reflect the values I talk about."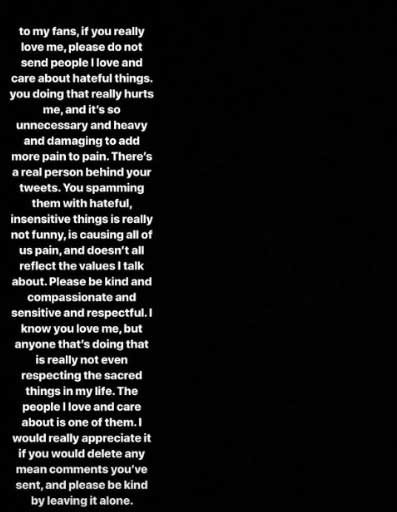 Nick Jonas
Don't panic. This was just a rumor. And it was mostly based on mild social-media flirting circa 2016. Like this picture, which caused fans to go into a frenzy:
And this tweet:
And the fact that Camila apparently once blew kisses at Nick on a red carpet:
Louis Tomlinson
Okay, this was less dating and more the internet fully spiraling. Basically, Camila and Louis left the same club at the same time in 2015 (GASP), and Twitter jumped right on it with the hashtag #CongratulationsLouisAndCamila.
Um. Everyone needs to log off.
Jacob Whitesides
Camila was also linked to musician Jacob Whitesides in 2015 after he shared a buncha pics of her, and fans lost their collective sh*t. But Jacob shut down rumors in a live video, saying, "Like when I post a picture of me and f*cking Camila. And I'm just sitting here reading like, 'God, I don't even ship it that hard!' and 'They look like brother and sister, like oh my god.' Me and Camila are friends. If I want to f*cking post a picture with her, I don't need your approval!"
KAY FINE, BUT Jacob also told MTV that Camila was his celebrity crush. Behold: "I've definitely been crushing on Camila. I'm sorry, Fifth Harmony fans. Don't hate me. It's just a crush. I don't look at her, don't worry. I can't make eye contact." 
Michael Clifford
Camila and Five Seconds of Summer's Michael Clifford were spotted sneaking into The Nice Guy restaurant for dinner in 2015, at least according to British tabloid The Sun. A source said, "The pair entered through the back door so no fans or waiting photographers saw them. They didn't want anyone knowing they were there. They looked pretty cozy."
And Micheal even admitted he had a crush a couple of years before that. See? Twitter keeps receipts:
Austin Mahone
Camila's first real celebrity boyfriend was singer Austin Mahone in 2015, but apparently, he didn't think so. After their breakup, Austin started dating Becky G, and told MTV, "It's crazy. I never had, like, a real relationship before, so it's pretty crazy." Ouch.
RUDE, so understandably Camila tweeted this epic shade:
Wow, what a note to end on.
***
This article originally appeared on Cosmopolitan.com. Minor edits have been made by the Cosmo.ph editors.