Only one more night remains before the Binibining Pilipinas 2019 coronation night, and Catriona Gray is totally getting sentimental. Just a few days ago, she reunited with Pia Wurtzbach at the Binibining Pilipinas gala.
Catriona took to Instagram stories to share throwback photos on her journey to becoming the country's representative to Miss Universe.
"One day to go before I pass on my Ms. Universe Philippines crown..." Catriona said. "Sharing my journey to this moment (March 18, 2018)."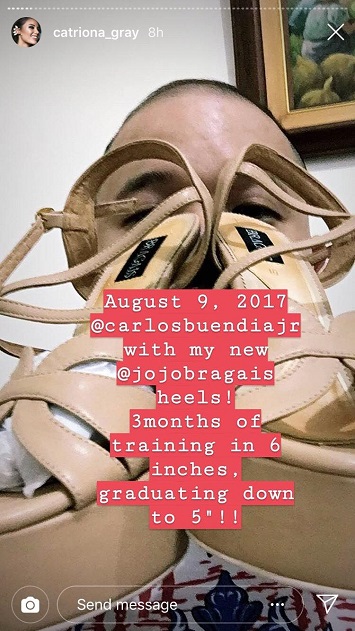 Her preparations started as early as August 2017, where she started practicing her walk. "Three months of training in six inches. Graduating down to five!" Catriona shared. Whoah! No wonder she makes sashaying in high heels look like a piece of cake. Featured in the photo is Carlos Buendia Jr. who created Catriona's now world-famous "lava walk," aka "slow-mo turn."
Continue reading below ↓
Recommended Videos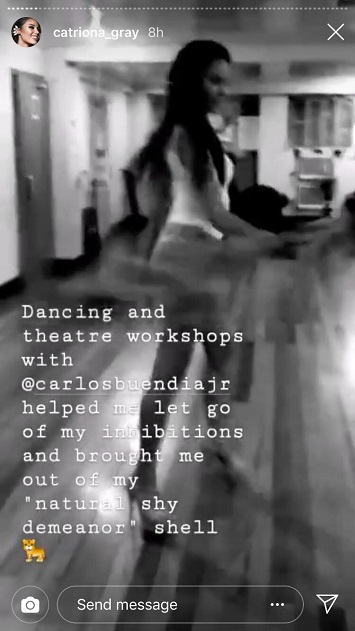 Carlos not only helped come up with Catriona's signature walk, but he also helped her break out of her "natural shy demeanor" shell.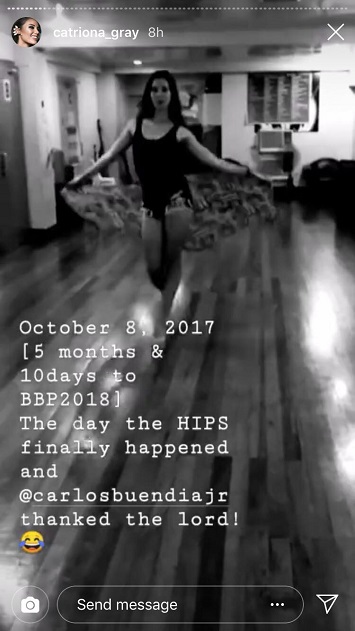 It was in October 2017 when Carlos and Catriona finally discovered the hip movement that would make history. "The day the hips finally happened," Catriona said. She went on to share how with her body type and proportion, it took a lot of exaggeration to achieve the "hip sway." "It was definitely a process!" she recalled.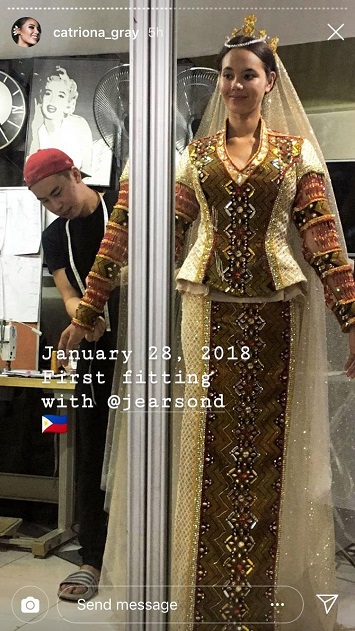 You can tell by Catriona's smile in this Insta story just how much she fell in love with her outfit by Jearson Demavivas, a designer from South Cotabato.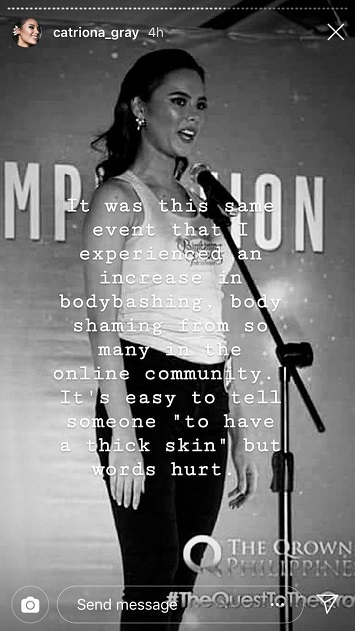 It wasn't all a rosy experience for Catriona. She remembers being bashed online and being a victim of body shaming. "It's easy to tell someone to 'have a thick skin' but words hurt."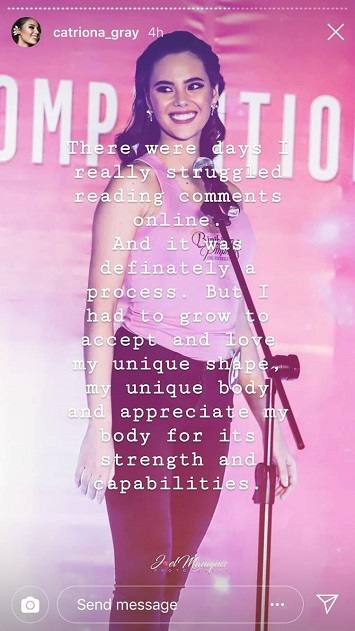 Catriona recalls the time when she would struggle to read comments online. "But I had to grow to accept and love my unique shape, my unique body, and appreciate my body for its strength and capabilities," she shared.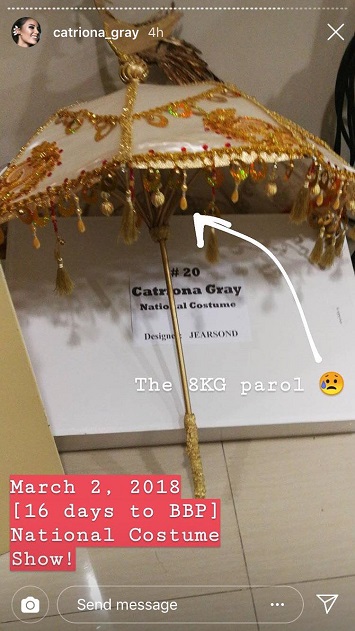 A little over two weeks before the pageant, Catriona shared the parasol that would go with her national costume designed by Jearson. Oh, just a parasol weighing eight kilograms!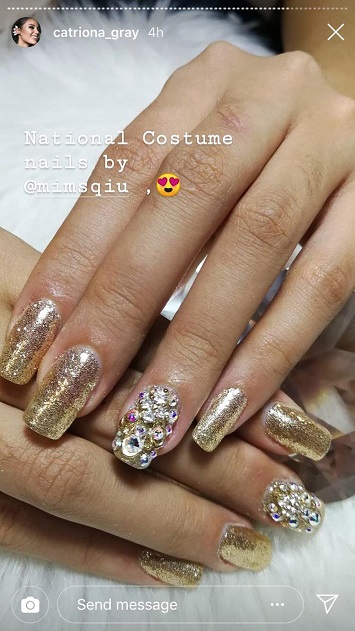 Her nails were divine.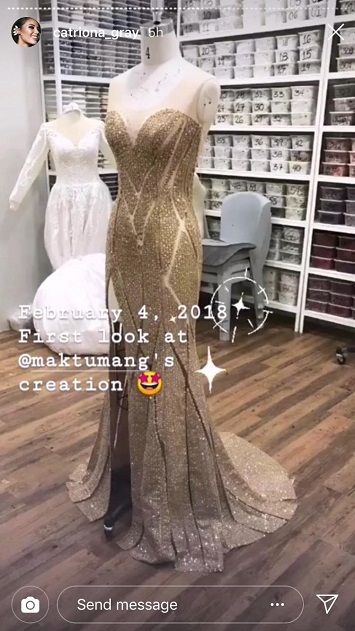 Of course, we also won't forget her evening gown, designed by fashion designer Mak Tumang. He also designed her infamous lava gown for the Miss Universe competition.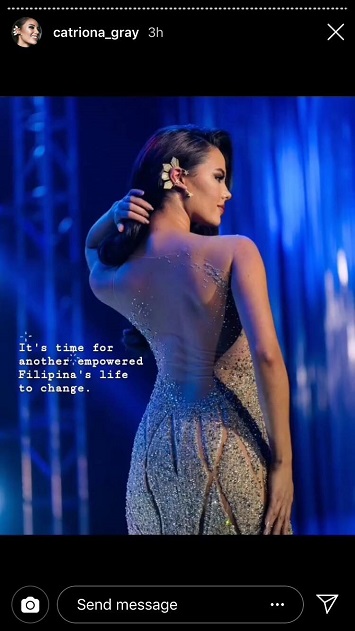 Catriona ended her throwback stories, saying, "It's time for another empowered Filipina's life to change." 
We're proud of you, Catriona!