If you're not obsessed with Netflix's Selling Sunset yet, you need to give this show a shot. Now on its third season, it features the gorgeous and successful women of Oppenheim Group, a brokerage that sells luxury real estate in Los Angeles. If you're not in it for the million-dollar homes, you'll definitely be hooked on the fashion and major drama.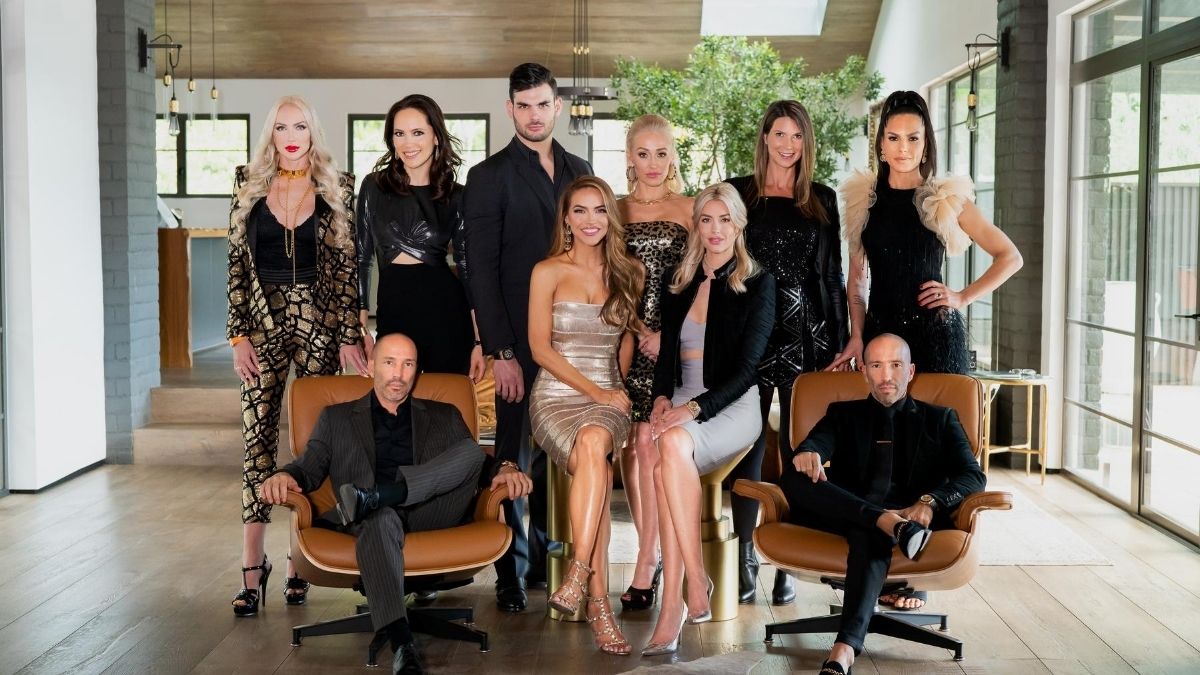 Most of the drama on Selling Sunset centers on Christine Quinn, one of the realtor associates who doesn't give AF about what she says as long as she speaks her mind. As you can expect, you'll end up either loving her or hating her, but let's be honest: It makes for GREAT reality TV!
"Do I, you know, amp it up and have fun because I know I'm on camera? Absolutely." - Christine Quinn on being the villain on Selling Sunset
Christine is one of the stars who's part of ACE (Authentic Celebrity Experiences), a platform where anyone can request for short video messages from a celebrity of their choice. We're talking shout-outs, birthday greetings, or inspirational messages. For Christine in particular, the proceeds for her ACE videos will all go to the victims from the recent Beirut explosion (you can book her for P7,369). "I love that people can reach out to me and I can answer questions about anything—whether it's advice on real estate, boys, confidence—I really love that it's connecting people in so many different ways on a different level," Christine shared during an exclusive Zoom call with the Philippine media on August 11.
Continue reading below ↓
Recommended Videos
Other Selling Sunset cast members are also part of ACE, including Maya Vander (P2,210), Heather Rae Young (P4,913), Davina Potratz (P2,210), Mary Fitzgerald (P4,913), Romain Bonnet (P4,913), and Amanza Smith (P4,913).
Cosmopolitan Philippines asked Christine how she feels about being portrayed as the "bad girl" of Selling Sunset: "Let's just say that I am absolutely the villain on the show. I mean, there's no question about that," she said. "But I enjoy it and I relish it, and do I, you know, amp it up and have fun because I know I'm on camera? Absolutely. I mean, like, I think a lot of us girls do. With the drama, yeah, we get a little amped up, but it's fun! I really, really like to bring it so I have fun with it. I really do."
"There were so many moments [in the wedding] that were like, perfectly orchestrated, but [we couldn't show] because of rights with music and camera angles."
Spoiler alert: The finale of season 3 features Christine's wedding with her now-husband Christian Richard, a software engineer. The wedding, which she spilled cost upwards of $1M, was exactly what you'd expect from this self-confessed "gothic Barbie": a feathered black gown, snow falling while she walked down the aisle, a cake that appeared to "bleed" with strawberry balsamic syrup, and the most well-behaved swans you will ever see. However, that was just a portion of it, and a lot of the extravagant details had to be edited out, partly to make screen time for some drama that ensued between Davina and Chrishell, and some copyright limitations, as Christine revealed.
"I was so disappointed in the portrayal of my wedding," Christine confessed. "It was definitely not the wedding that I went to. When I was watching television, I was a little shocked to say the least. We had an entire white wall camouflaged and there were hands popping out with crystal gloves, serving black champagne as people walked by. It was just this theatrically coordinated event that you didn't see, and like even the music, it was Phantom of the Opera. A string quartet played "Sweet but Psycho" by Ava Maxx as I walked down the aisle. There were so many moments that were like, perfectly orchestrated, but [we couldn't show] because of rights with music and camera angles, and we had to turn this LED panel off because the camera was conflicting with it. So there's a lot of things that you don't see behind the scenes."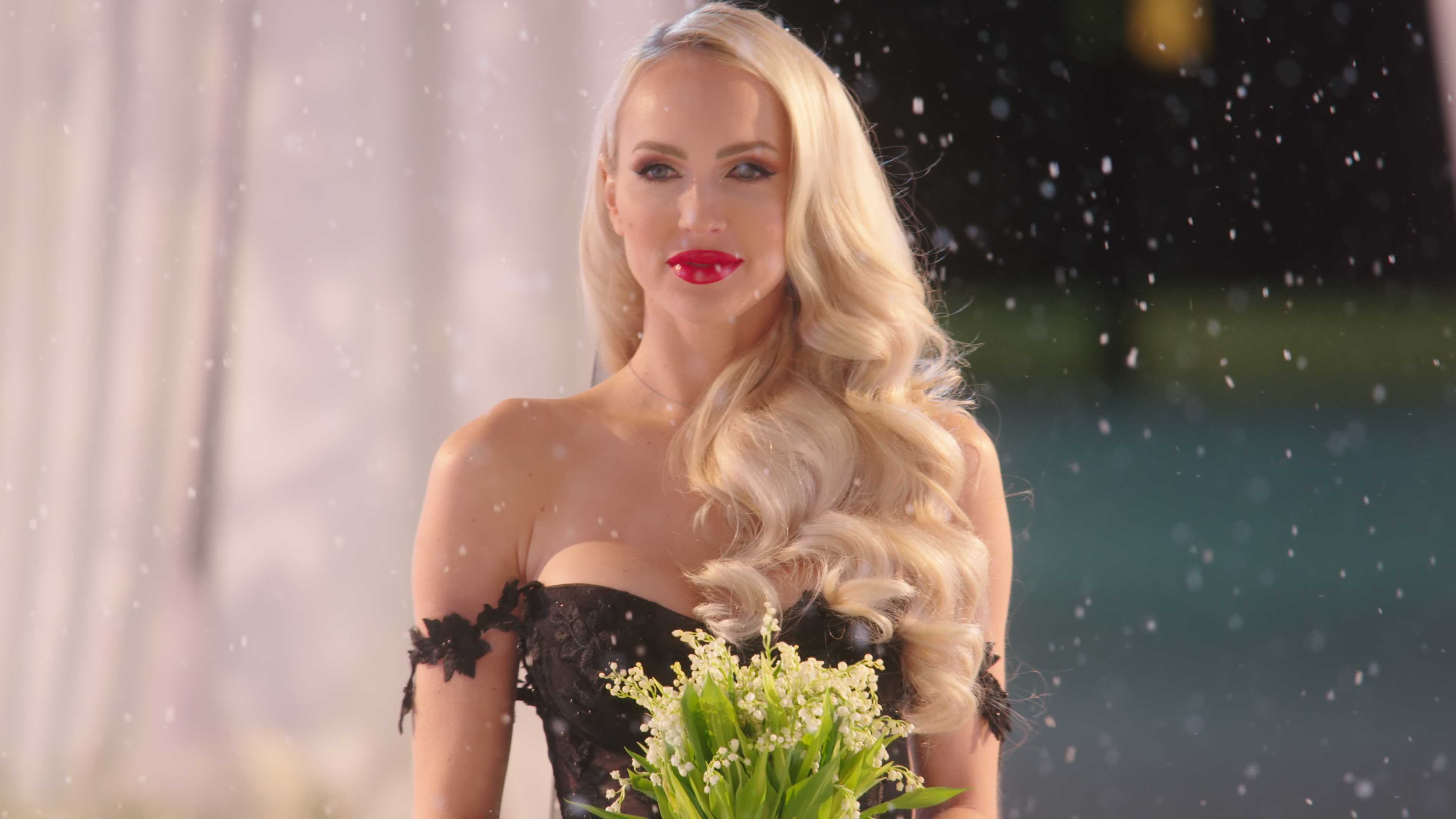 The drama may be amped up when the cameras are on, but they don't fight all the time in the Oppenheim Group! Off-cam, Christine's three favorite people would have to be Maya, Davina, and surprisingly, Amanza—someone she has bickered with on Season 3.
"Maya [is] just so honest and funny and I love her sense of humor. Also, Amanza [is] so silly and goofy and we're like funny friends, we FaceTime each other when we're doing funny things. We're just like such like goofballs together. And then Davina, because she's just really loyal. And she's such a hard worker and I really respect her work ethic and everything that she does."
View the livestream replay of Christine's interview below!
Catch season 3 of Selling Sunset on Netflix and Christine Quinn on ace.video!
Follow Jillian on Instagram.
EXPLORE COSMO