News about the recent breakup of Miss Universe Catriona Gray and model Clint Bondad broke the news last Friday when the queen admitted that she doesn't have a love life. Since then, we've heard statements from both camps—Clint with his, "I wish you the very best on your path, wherever it will carry you… Truly," and Catriona with her, "I greatly respect him and I'm grateful for the time I had with him...I just wish him the best." 
After their six-year relationship and with Clint and Catriona's constant show of support for each other, the public is still getting used to the idea of a now-solo Catriona. Girls, we're sure that they're having to make a lot more adjustments than we are. 
It seems, however, that not everyone is taking the news lightly. Or, they probably get it, but just want to add fuel to the breakup drama. 
Clint took to IG stories to calm the crowd. He says he's okay, they're okay, and that he and Cat talked maturely about ending their relationship. He adds: "The feeling is very mutual and comes from a caring side for each other." He also posted a pic imploring people to stop sending him messages that assume he's wallowing in breakup sorrow. #NoDrama please!
Continue reading below ↓
Recommended Videos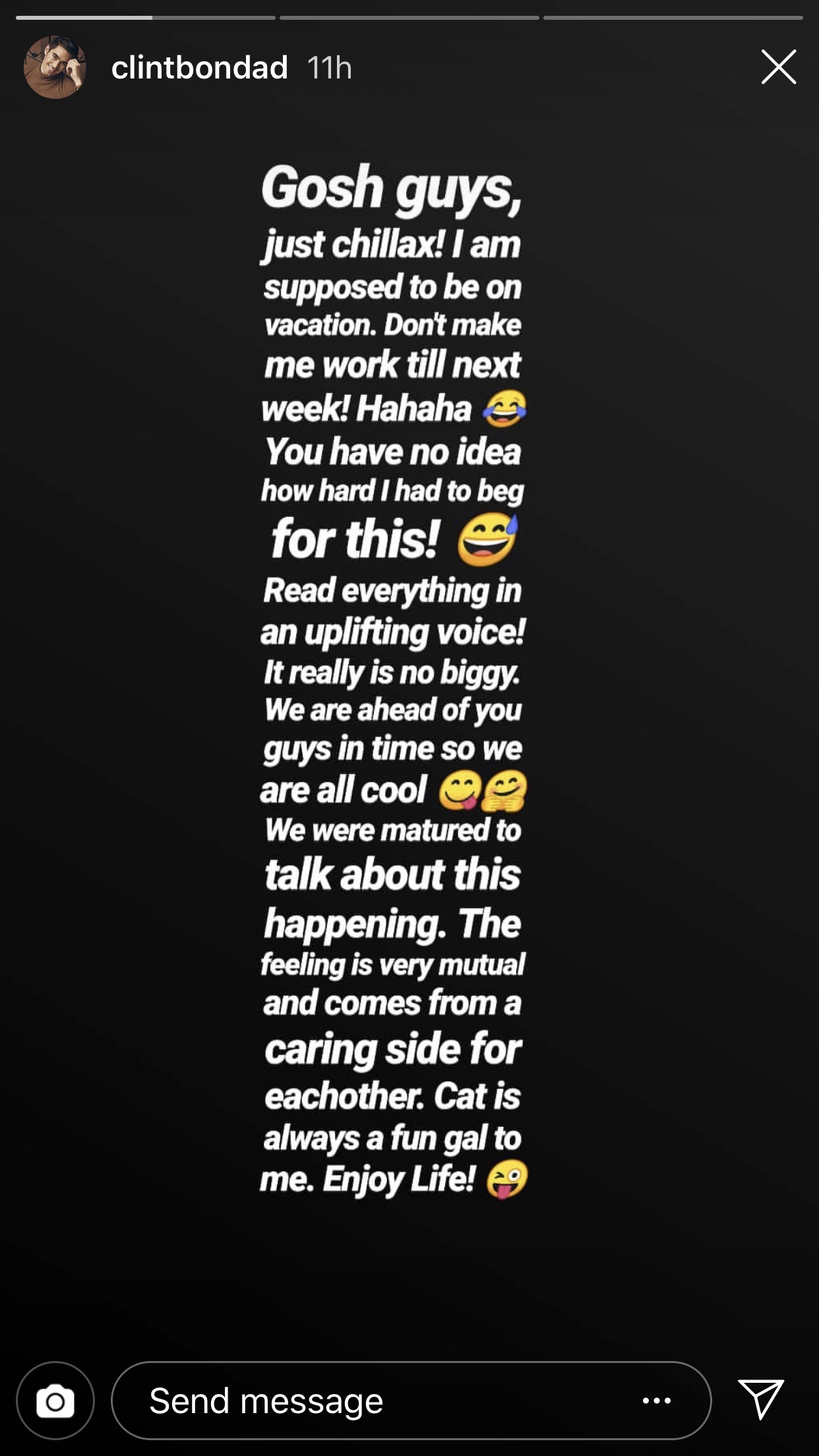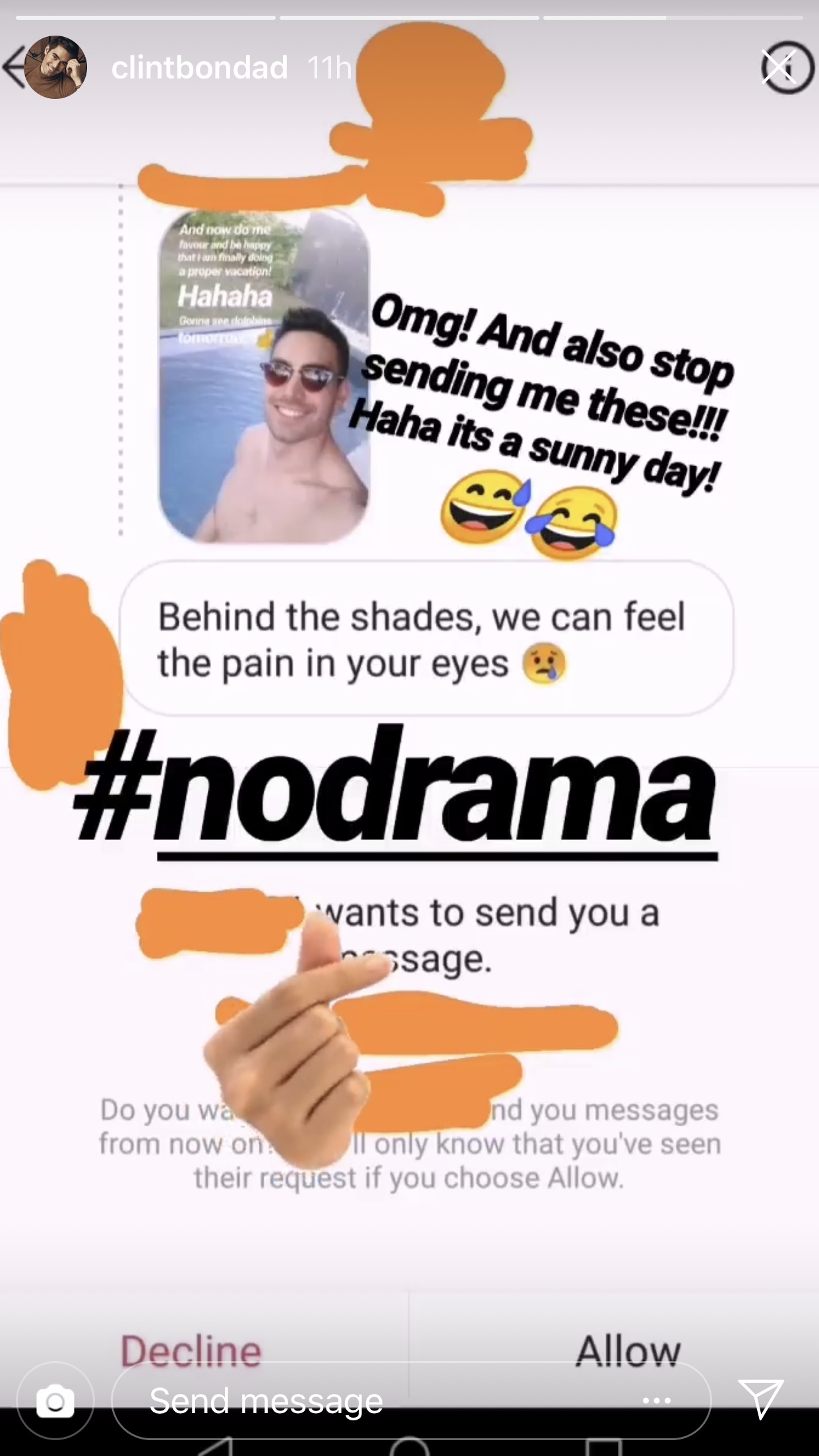 To clarify, Clint says he's on a work break, and he wants people to be happy for him as he relaxes and soaks up some sun. He's hoping people cut his some slack, since he worked hard to beg for this vacation. So, you guys, let him vacay in peace. The man deserves it!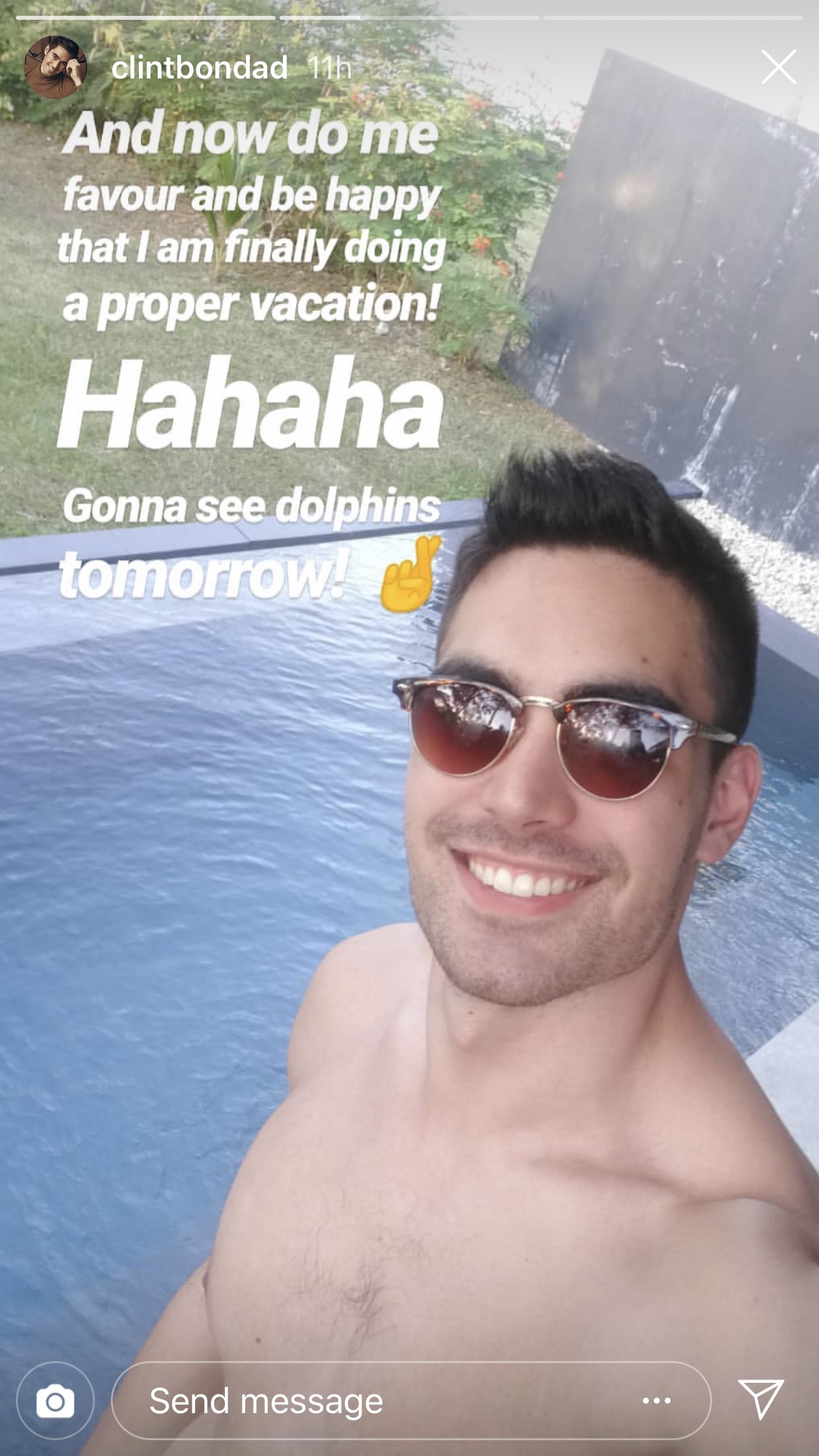 Follow Zo on Instagram.