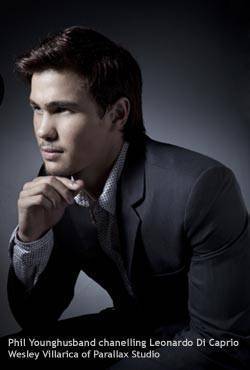 "I am out here for you. You don't know what it's like to be ME out here for YOU. It is an up-at-dawn, pride-swallowing siege that I will never fully tell you about, ok?"
- Jerry Maguire

Jerry Maguire
is one great movie. It's about a sports agent who develops a conscience overnight and ends up concentrating on his one and only client, the footballer Rod Tidwell. Today it remains popular for having some of the best movie quotes of all time: "Show me the money!" "Help me, help you," "You had me at hello," and the popcorn cliche, "You complete me."[readmore]
Then there's the TV dramedy
Entourage
, led by its strongest characters, Ari Gold and Vince Chase. Like Jerry and Rod, we have here again the relationship between an agent and his favorite client--except this one's a major Hollywood star. The series illustrates the rise of Vince to superstar status, the fall to relative obscurity and his battle to come back, all backed by an alpha male agent as well as his entourage of loyal buddies from Queens.
I'd like to think the script that is called my life is a cross between
Jerry Maguire
and
Entourage
. After all, I'm a former professional footballer who crossed over into the world of show business and entertainment. I'm also a full straight male dude, who likes to hang out with the boys and share a laugh and a half.
But what happens if my Jerry-slash-Ari is a woman? Uh-oh, now this is one thing I was never truly prepared for. Growing up in football-crazy England, I have been surrounded by lads all my life. With the exception of my mom and my little sister, my 22 years has been all about testosterone and pure English banter.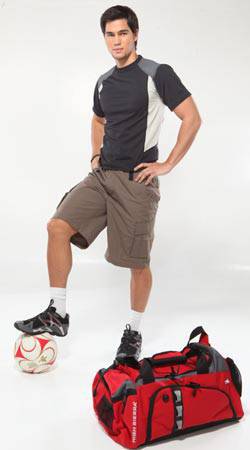 And then I moved to the Philippines, where I found myself in a completely different culture compared to what I am used to. My manager-slash-agent-slash-publicist, for example, is a girl. Not just a girl--a very moody one at that. But like all the fictional alpha male agents out there in movies and television, this is one competitive, hard-working, cunning, and loyal business-partner-slash-alpha-female-slash-close-friend who will fight to the end to champion my cause. I always remind myself how lucky I am to be on her good side because you simply don't want to be on the other (bad side). Her competitiveness can be likened to that of Ari Gold, the emotions of Jerry Maguire, and the scheming appeal of Blair Waldorf.
But at the end of the day, she's a girl.
The other day, we were browsing magazine covers and she was booing the cover of a men's magazine featuring a man who is not her type. She tells me, "If all editors have my taste, you will be king of the world." Then she looks at me as if I am Leonardo Di Caprio in the flesh.
The week before that, we were watching a fashion show and she criticized all the male models. "That one is not as hot as you," "That one looks regular compared to you," "Oh and that one doesn't have your perfect bum."
So despite all the
Sex and The City
and
Gossip Girl
episodes that I hear from her 24/7 (and she actually got me hooked on a few episodes), it's actually cool to have a fun, fearless female manager. One day I'm Leo, the next day I'm Chuck Bass. Tomorrow, I expect to be Jonathan Rhys Meyers and the next week, maybe Brad Pitt, Mark Wahlberg, Howard Hughes, even Tony Stark. Maybe when I get older and richer she'll call me Mr. Big.
Yet, even with all these male characters that she endlessly compares to me, one thing is for certain: She is the biggest fan of one PHIL YOUNGHUSBAND. And nobody can top that.
About Our September Celebrity Blogger:
One of this year's Cosmo Centerfolds, Phil Younghusband is an international footballer and former Chelsea FC player who is now also one of the faces we often see in billboards, print ads, and TV commercials. He is the lead endorser for brands such as Alaska Milk, Del Monte Fit N' Right, Kenny Rogers Roasters, Energo Energy Drink, Gold's Gym, as well as brand ambassador for High Sierra Backpacks. Fans can now join his online Facebook and Twitter accounts for regular updates. More information can be found on www.philyounghusband.com.
Continue reading below ↓
Recommended Videos