Introducing this year's roster of Cosmo Cam Crew! Meet the fun, fearless, and forward twentysomething Pinays who will be part of our photos, videos, and events. Before we introduce this year's lineup, here's a throwback of Batch 1 in 2018: Chase, Alex, Mary Grace, Angela, Kaye, and Eli!
And here's our second batch: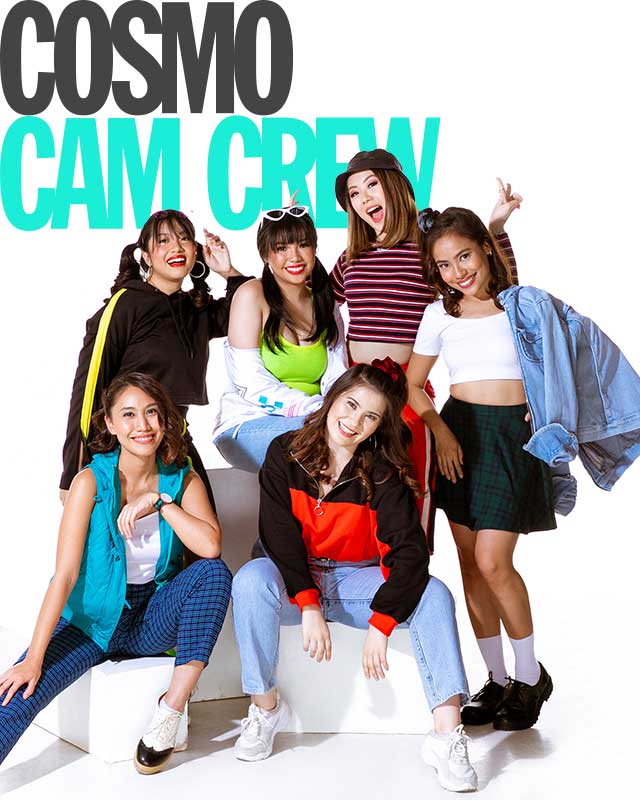 Candice
Age: 20
Zodiac sign: Gemini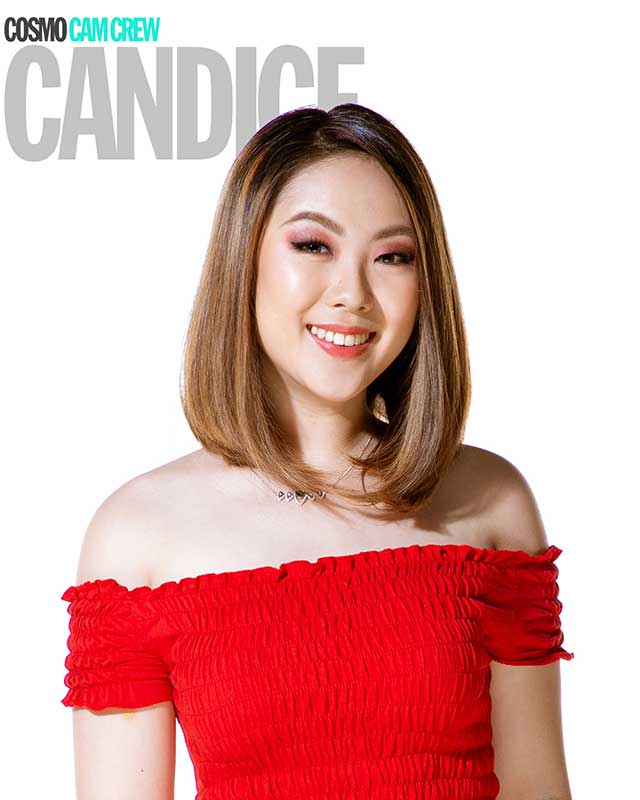 Continue reading below ↓
Recommended Videos
Fun fact: Candice is a trilingual news anchor on IBC13's CNTV. She can speak English, Mandarin, and Filipino.
Her current obsession: Chocolate dream tin cake
Candice in three words: Friendly. Spontaneous. Bubbly.
Izzy
Age: 22
Zodiac sign: Scorpio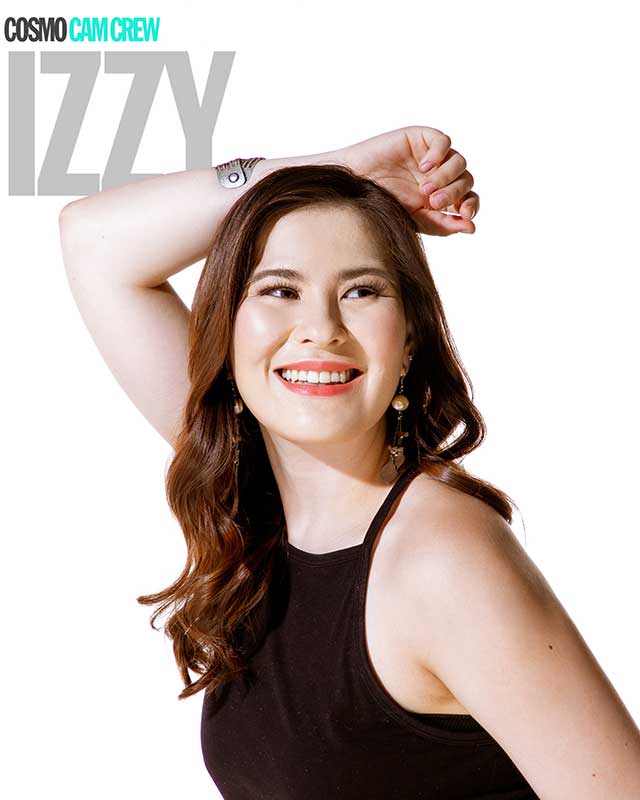 Fun fact: Izzy is an actress in theater, commercials, and film. She's also a twin! #DoubleTrouble
Her current obsession: "I'm 100% billion onboard with the milk tea trend! Also been reading all of John Green's books (in-between binge-watching the Marvel movies)."
Izzy in three words: Adventurous. Compassionate. Loving.
Karla
Age: 21
Zodiac sign: Leo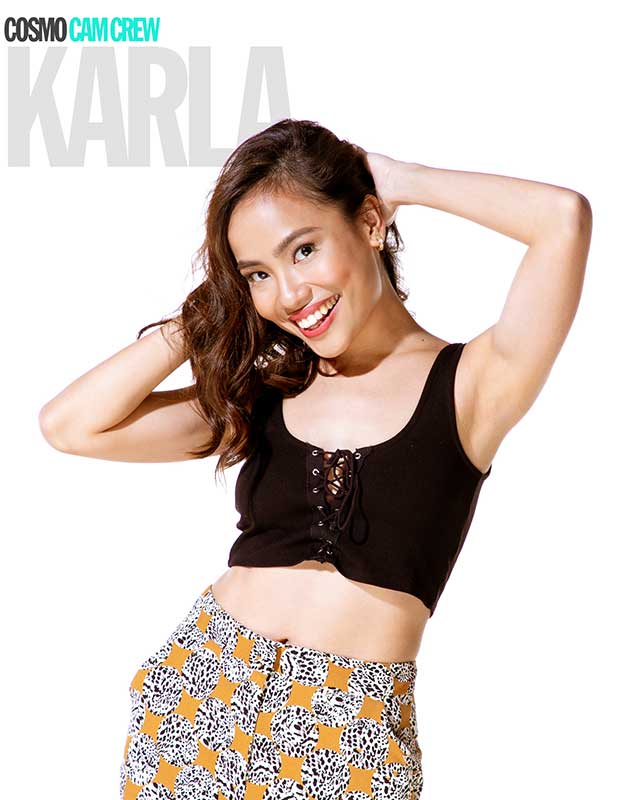 Fun fact: Karla is an events host and a student jock.
Her current obsession: "Game of Thrones! I've recently started watching again and I'm so obsessed that I've picked up the accent, LOL. Plus, I'm still obsessed with Nick Jonas #JoBros4Lyf."
Karla in three words: Feisty. Fun. Crazy!
Koy
Age: 22
Zodiac sign: Sagittarius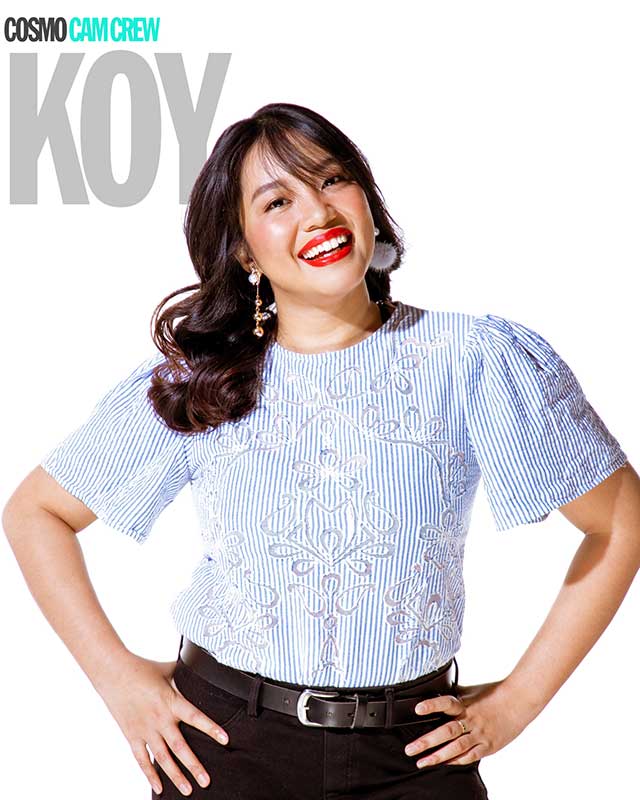 Fun fact: Koy is a very good cook! She's been joining and winning cooking competitions since high school.
Her current obsession: "My dog, Bonbon! His real name is Bon Darwin Bon because he likes the name Darwin."
Koy in three words: Hyper. Weird. Cool.
Serica
Age: 29
Zodiac sign: Scorpio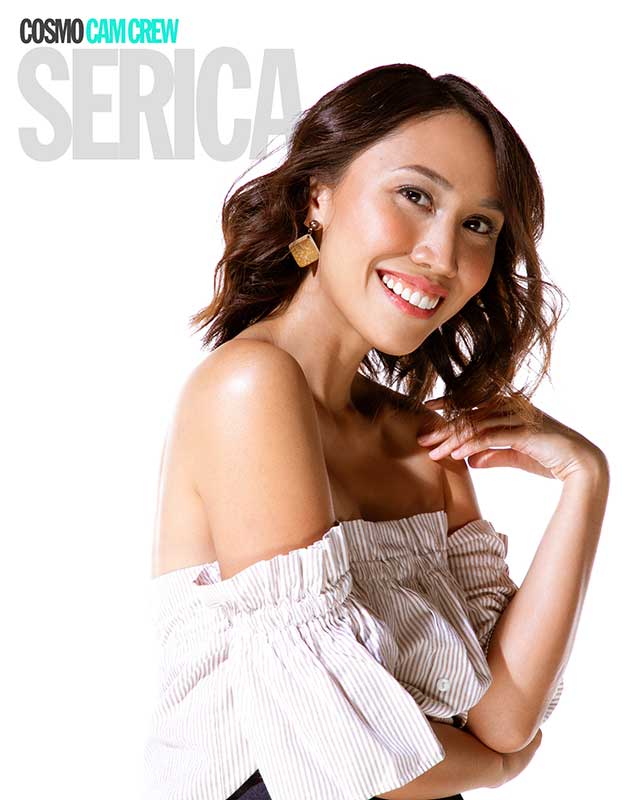 Fun fact: Serica has a huge appetite for food and fitness! She is the perfect workout buddy.
Her current obsession: "Interior design! I'm moving to my second place soon and I want to give it that Scandinavian-meets-the-tropics look."
Serica in three words: Headstrong. Loyal. Positive.
Vinces
Age: 23
Zodiac sign: Libra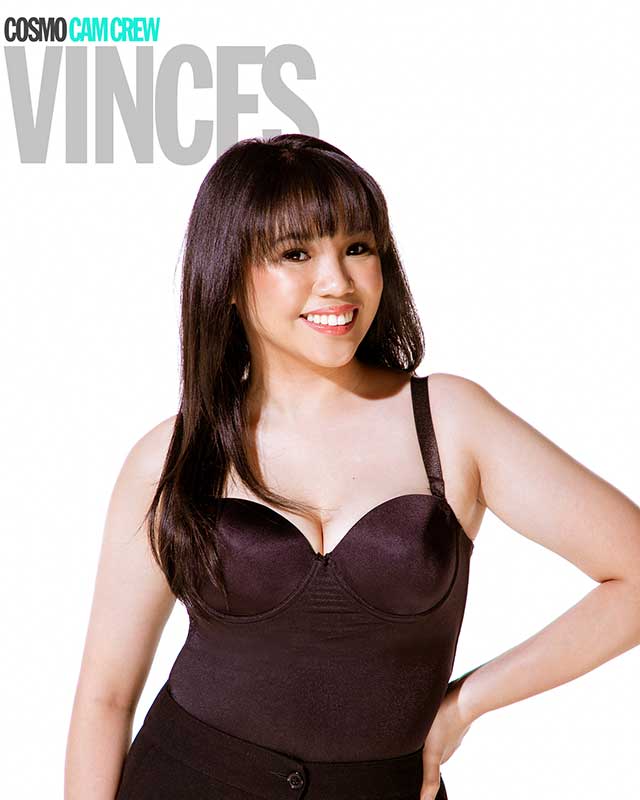 Fun fact: Vinces is a cultural diversity advocate who tries to travel every chance she gets! She loves flying and is hoping to become a licensed pilot in the near future.
Her current obsession: "I am obsessed with binge-watching on Netflix. I've been watching Dynasty and Brooklyn Nine-Nine."
Vinces in three words: Spontaneous. Outgoing. Mood-dresser.
*Answers have been edited for clarity.
Follow Lou on Instagram.