Now that the red carpet buzz is simmering down, it's time to check out what went on behind the scenes at the Oscars! Check out this week's supply of good old celebrity stalking: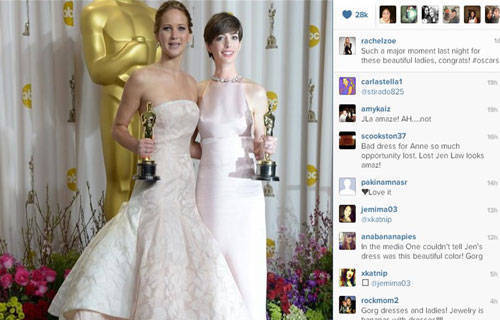 1. Rachel Zoe (@rachelzoe) shows her love for gorgeous Oscar winners Jennifer Lawrence and Anne Hathaway.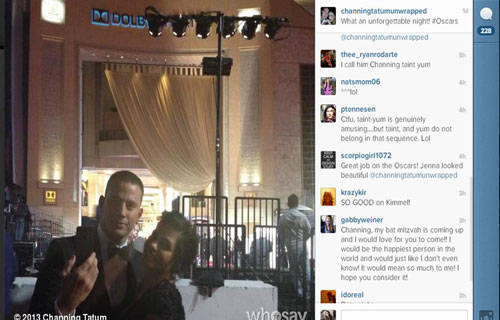 Continue reading below ↓
Recommended Videos
2. Channing Tatum (@channingtatum) takes a mirror selfie with his blooming wife Jenna Dewan.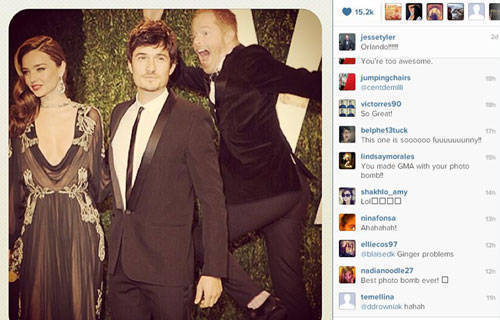 3. Perfect timing! Jesse Tyler (@jessetyler) of Modern Family photobombs gorgeous couple Miranda Kerr and Orlando Bloom on the red carpet.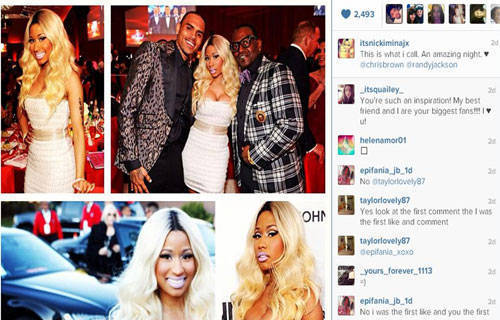 4. Rapper Nicki Minaj (@NICKIMINAJ) hangs out with Chris Brown and Randy Jackson.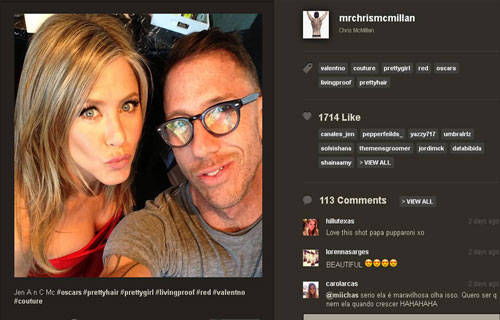 5. Jennifer Aniston shows off her lovely locks with Hollywood hairstylist Chris McMillan. (via @mrchrismcmillan)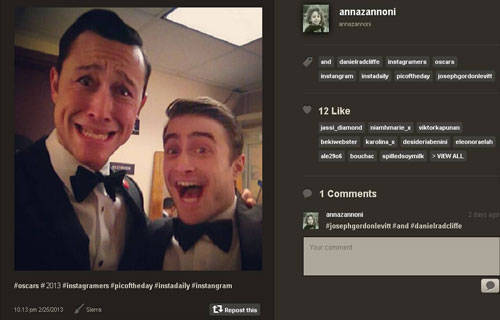 6. Awesome men making funny faces. Joseph Gordon Levitt and Daniel Radcliffe snap a pic backstage after dancing on-stage. (via @annazannoni)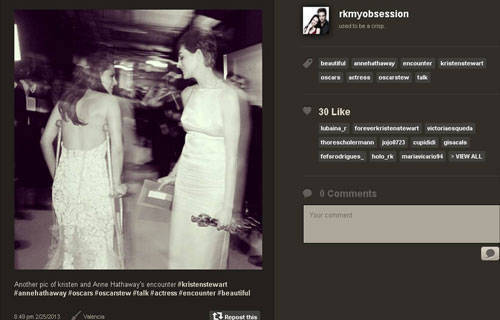 7. Anne holds on to her Oscar and looks concerned as she passes by an injured Kristen Stewart on crutches. (via @rkmyobsession)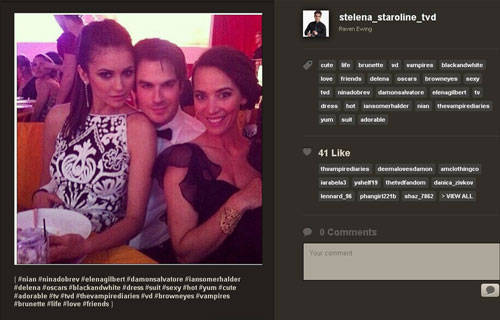 8. What a good looking couple. Nina Dobrev cozies up to her boyfriend and Vampire Diaries co-star Ian Somerhalder while watching the show. (via @stelena_staroline_tvd)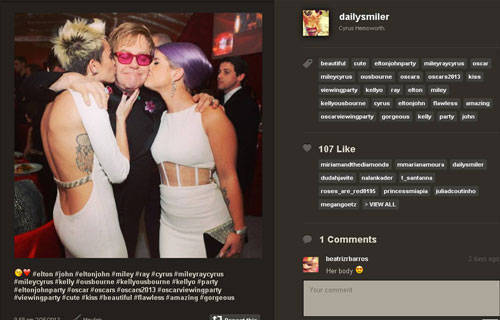 9. BFFs Miley Cyrus and Kelly Osbourne sandwich Elton John with kisses. (via @dailysmiller)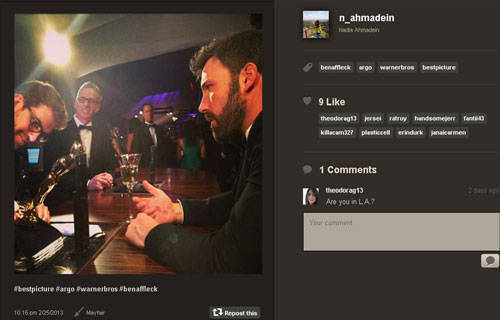 10. Ben Affleck watches closely as he gets his Oscar engraved. Well-deserved award, Ben! We loved Argo! (via @n_ahmadein)
For more Celebri-gram, click here!