Nico Bolzico runs three fingers through his hair, destroying its previously coiffed-up perfection, at the exasperation of our styling team. "I don't like hair products," he chuckles as the hairstylist comes over to undo the damage. "The more hair products, the less hair." This is maybe the tenth time he's made us laugh since the shoot began—"It's a Sunday afternoon, and I'm sure everyone wants to go home!"—and we're all the better for it.
There's a lot the country has discovered about the Argentinian in the past three years. A vast majority of Nico's followers came to know him as Solenn Heussaff's fiancé, and then husband—and before we knew it, the devilishly handsome, impossibly tall half of the #SosBolz ship was racking up solo endorsements, making cameos in Wil Dasovich's and Erwan Heussaff's YouTube videos, and becoming a public figure in his own right.
"It's what I call the Clark-Kent-and-Superman life, but I don't know which one is Clark and which one is Superman. For me, I'm not 'in showbiz.' I don't have crazy schedules like Solenn or the girls do," he clarifies.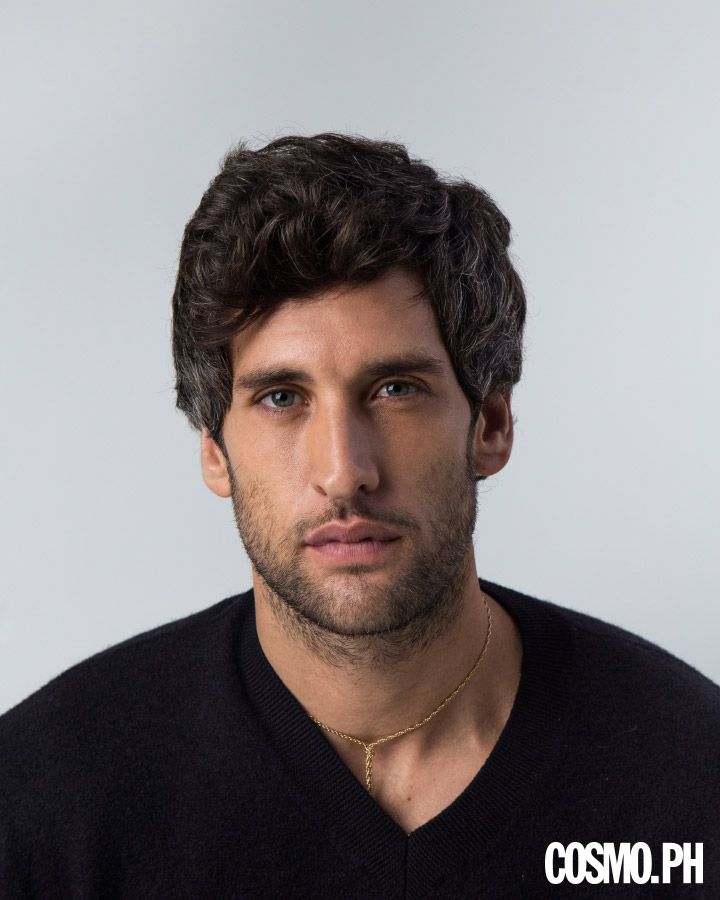 "I like to keep things organized and efficient. When things are related to [my public life], I try to do them on weekends. I'm having a lot of fun. [I try to link my public life] with my business. Erwan and I are opening a new office together by the end of this month if everything goes well. We'll have an office where things can go from farm to plate and everything in between."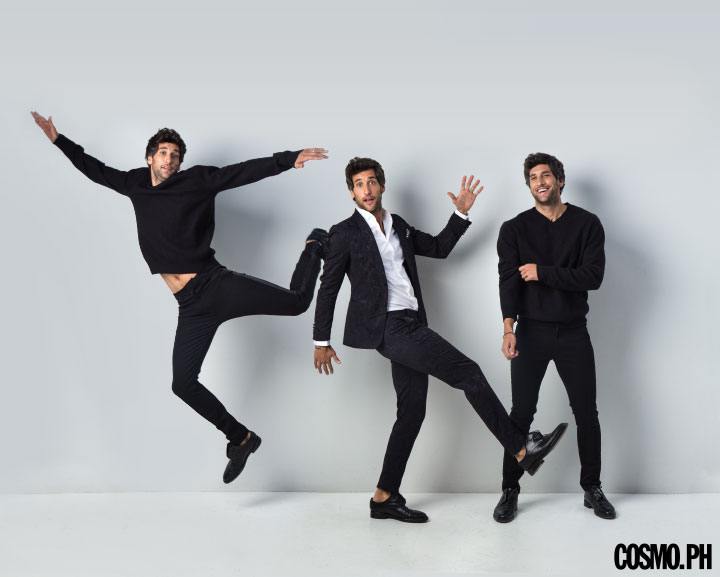 Right there, Nico hints at the one thing most people don't know about him, despite his burgeoning social media attention: his agricultural technology company, LM10, fights primarily for the welfare of Filipino farmers—an issue many young Filipinos know little about.
"What makes me really, really sad is seeing how our farmers are forgotten in the agri chain. The ones who are planting, working a lot, and making a lot of effort are the only ones who are not making money," he explains.
"Our vision at LM10 is to have more efficient and more inclusive agriculture. Farmers can put their efforts in adding value to what they harvest in post-harvest facilities. We believe farmers should own a piece of those post-harvest facilities. Adding more value to what they harvest would be a way to include them and give them better jobs." On May 10, Nico is jetting off to Toronto to speak at the AGRI Tech Venture Forum in a bid to attract more investors to Philippine agricultural development. He's well aware of his rare combination of corporate influence and millennial appeal—and he's using that dual platform to bring attention to issues that matter.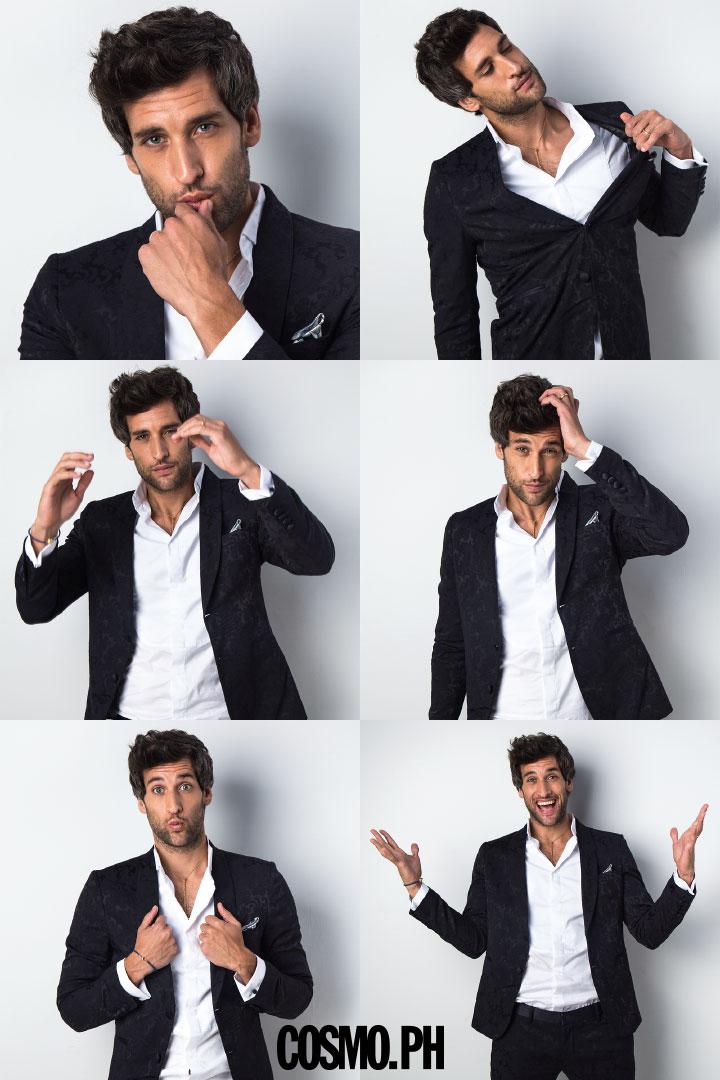 If there's one thing you do know about Nico Bolzico, though, it's that the man's sense of humor is unparalleled. No one does an Instagram prank like him. He asserts that his lack of familiarity with showbiz norms is why he's so no-filter: "I don't know what is too much to show. So whatever I record, I post, and I don't believe in faking or preparing anything. It is what it is, whether you like it or not. And you can tell when someone's being fake!" he says.
"The last prank I did with Solenn, the one with plastic wrap—that happened in the morning, I did it, I posted it, there it goes. I always tell Solenn that there are too many curated feeds. That's not good. Life is not perfect. It's full of unpleasant things, and we should make peace with that."
There are weeks when Nico posts constant updates, only to go MIA for several weeks afterward. His Instagram feed is spontaneous, unplanned—a refreshing blooper reel in a world of great scenes.
You don't have to know Solenn and Nico personally to see that they're not cut from the same cloth: their personalities are diametrically opposed, which can make resolving issues difficult at times. "We don't fight much, that's true, but when we fight, I'm the one who brings something up first. I'm the one who speaks up, and she's the one who keeps quiet and avoids confrontation. I'm like, 'No. Speak up. Speak out and tell me what you feel, because I wouldn't know.' Right now, she's speaking up maybe too much!" he says with a laugh.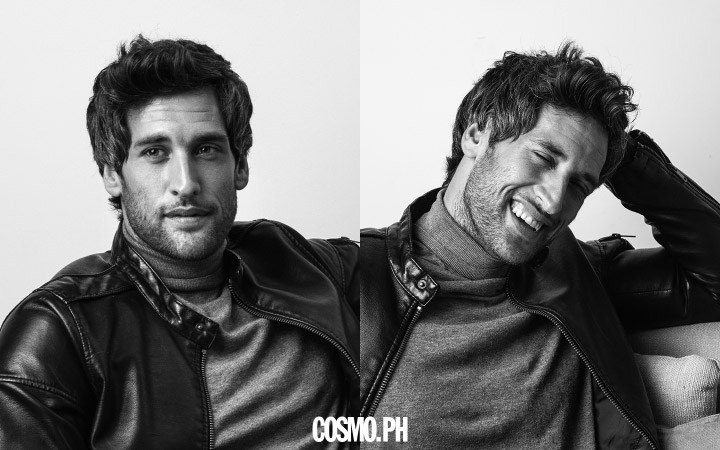 He's clearly of the belief that the only way out is through, and that kind of resilience is an essential ingredient in keeping a relationship healthy. "I think I said this in my wedding vows: love for me is nothing dreamy, like, 'Oh, it's such a dream.' It's something you work every single day for. The first year, you're so in love. The second year is the same. The third year, the fourth, the fifth... that's when you need to make an effort. The sooner we remove that dreamy Prince-Charming fantasy, the better," he asserts.
"For me, of course, Solenn is the one, no doubt—but we make an effort every day to keep the love alive. That's the way it is. That's life."
Perhaps that's the secret to being happy: accepting that some things are what they are and working hard to change the things you can. If there's one thing this interview has taught us about Nico Bolzico, it's that he's definitely got both down pat.
Follow Chandra on Twitter and Instagram.
ART DIRECTION: Jico Joson
ART DIRECTION ASSISTED BY: Mixi Ignacio
PRODUCED BY: Jacinda A. Lopez, Andie Estella
SHOOT COORDINATION: Lou Ferrer
STYLING:  Sidney Yap
GROOMING: Nicole Ceballos
HAIR: Carlo Umipig
SET STYLING: Dagny Madamba