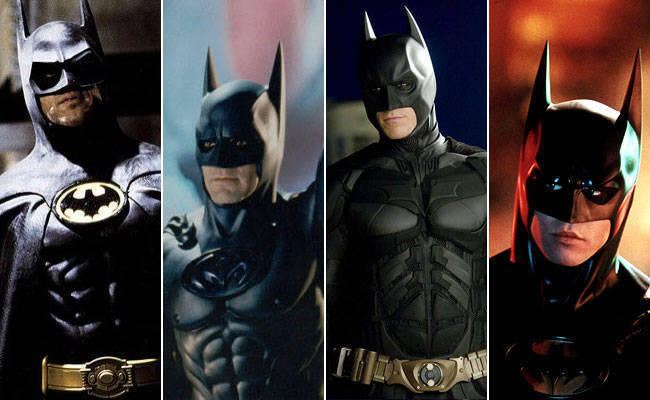 (L-R) Michael Keaton, George Clooney, Christian Bale, Val Kilmer
As the The Dark Knight Rises hits theaters today, we're betting both comic book die-hards and casual fans are fast making plans to catch it in cinemas and finally seek answers to all the questions that have been plaguing them since news of the movie came out. How will Anne Hathaway fare as feline villain Catwoman, a seminal role that has been played by A-listers like Halle Berry and Michelle Pfeiffer? Will Tom Hardy's Bane live up to the sinister standards set by Heath Ledger's Joker? And most importantly, must Christian Bale really persist in speaking in that hoarse voice?

While Batman fans mull over such fine points in the latest in Christopher Nolan's superhero franchise, we at Cosmo.ph have our minds set on another pressing matter entirely.

Christian Bale is no doubt a formidable Batman, with three Batman flicks under his belt: Batman Begins (2005), The Dark Knight (2008), and The Dark Knight Rises (2012). But other strapping Hollywood studs have also played the Caped Crusader in the past to droolworthy effect, from Michael Keaton in Batman (1989) and Batman Returns (1992) to Val Kilmer in Batman Forever (1995) to George Clooney in Batman and Robin (1997). (We'd include Adam West, who played Batman in the 60s, but we're pretty sure our readers aren't old enough to have developed a hot Hollywood crush on him.)

We want YOU to tell us: Who's the hottest Batman for you? Vote for your pick, and sound off in the comments section below!
ADVERTISMENT - CONTINUE READING BELOW ↓
40