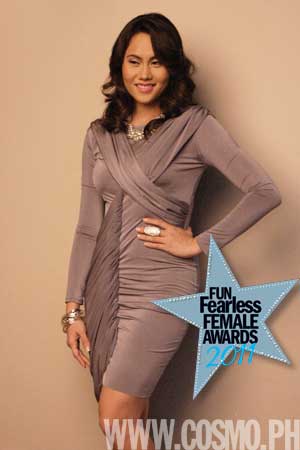 As the daughter of beauty maven Dra. Vicki Belo and businessman Atom Henares, it is no surprise that Cristalle Belo Henares has excelled as an entrepreneur in the skin care industry. But while it may be easy to assume that she got to where she is today by coasting along on her family ties, Cristalle proves that she has the brains, attitude, and determination to succeed in making a name for herself in the family business.

She is the managing director of Intelligent Skin Care, Inc., a branch of the Belo Medical Group, known for having a host of celebrity clients. Seeing the need for products that can be made available on a mass consumer level, in 2007 the company launched a line of whitening products that could be purchased at beauty supply stores. Cristalle headed the product development and marketing of the smashing Belo Essentials range, which now includes Belo Essentials SunExpert (a line of sun protection products) and Belo Men (a line of skin care products specifically for guys).

But, this gutsy gal is more than just a savvy businesswoman; her inner beauty shows through her lesser known contributions to society. After college, she lived in Bukidnon for ten months on a Jesuit volunteer teaching mission for pre-school children. Her charitable efforts have continued to this day, as her family works to support and renovate the Philippine Children's Medical Hospital.

Launch the gallery to view behind-the-scenes photos of Cristalle's Fun, Fearless Female shoot. Watch for the video coverage and interview in CosmoTV soon.

To see the rest of the Fun, Fearless Female Awardees, grab the May 2011 issue of Cosmopolitan Magazine, with Venus Raj on the cover, in stands now!
Continue reading below ↓
Recommended Videos
1157