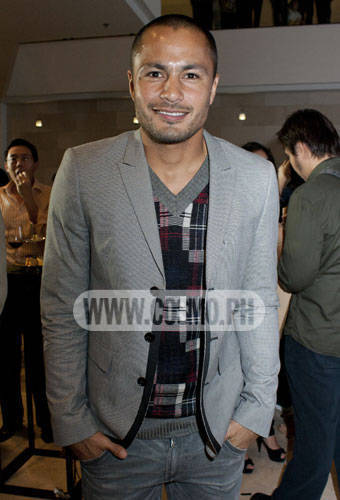 Derek Ramsay is definitely our poster boy for summer. He's tanned, he's sporty, he's got a hot bod, and he lives a healthy lifestyle we all wish we can emulate--but how?

Well, when we got to chat with Derek at a Swatch event recently, we asked him about his healthy resolution for summer. He says, "I think it's gonna be, 'Stop hurting myself,'" which we can take to mean as avoiding injuries (like the recent one he incurred from playing frisbee) or ridding himself of negative vibes that may be hurting his spirit. Either way, it won't hurt to make this our own resolution, right?

We also asked him what healthy resolution he wishes women would make for their body this summer, and he says it's to "stop smoking. I don't like girls who smoke." Let this be your motivation to finally kick the habit, girls! (You never know which hotties you're turning off!)

Launch the gallery to see photos of Derek, and watch for more interviews and galleries of this quintessential summer stud in Cosmo.ph soon. You can also look forward to seeing him in the box office starting tomorrow, March 14, when his romantic thriller flick, Corazon: Ang Unang Aswang, also starring former Cosmo cover girl Erich Gonzales opens in theaters. "I want to concentrate more on movies, so hopefully I'll be able to come out with one or two movies this year that can be half as successful as No Other Woman and Praybeyt Benjamin. Definitely, more movies in 2012," he says.

Continue reading below ↓
Recommended Videos
1864