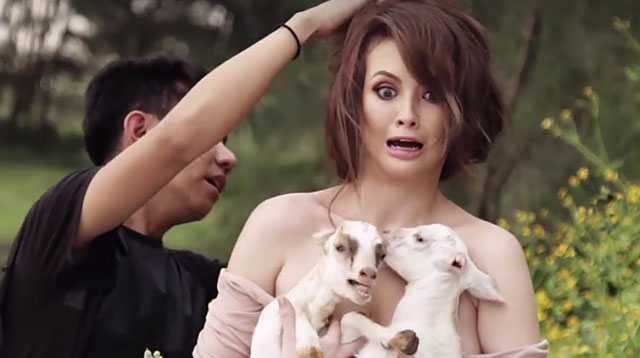 Our favorite funny girl Ellen Adarna is back at it again with her seriously hilarz videos, this time for some outtakes of her scorching hot (literally: girl fainted IRL!) cover shoot for FHM Philippines.
While cradling some unruly baby goats and getting splashed by crashing waves, Ellen kept it real AF with all her meme-worthy expressions and snarky hirits, making us love her even more.
Ellen isn't only sexy as hell but she's also the funniest (believe us, she is) artista we've ever met.
Watch Ellen's FHM Philippines blooper reel below:
Follow Jacinda on Instagram.
Recommended Videos