ICYMI JK Rowling just crashed a huge fan screening of Fantastic Beasts and Where to Find Them in London, leaving even Eddie Redmayne totally speechless. Which was adorable, by the way. But that wasn't the only surprise—Jo dropped some MAJOR news, as well as letting us watch the first ten minutes of the movie. BRB just dying! Here are some huge things we learned.
WARNING: Contains some crazy Fantastic Beasts spoilers.
1. There are going to be FIVE Fantastic Beasts films. 
Yep, FIVE. Originally, the new series was set to be a trilogy, with two follow-ups after this year's November 18 release, scheduled for November 16, 2018 and November 20, 2020. Despite that, Jo revealed that they've had to up that estimate to create two more movies. And how does she know that?
2. She's already mapped out the plot for all five movies. 
Much like when she wrote the original Harry Potter books, JK and her team haven't let up since filming ended on the first Fantastic Beasts film and have been in script-writing sessions for the next installments.
"We always knew it was going to be more than one movie. We knew that from the start. We said a trilogy as a kind of placeholder because we knew there would be more than one movie. I've now done the plotting properly and we're pretty sure it's going to be five movies!"
Continue reading below ↓
Recommended Videos
.@jk_rowling has just confirmed the magic continues in a total of FIVE MOVIES! We can't wait! #FantasticBeasts

— Fantastic Beasts (@FantasticBeasts) October 13, 2016
3. Eddie Redmayne did not know this information. 
Srsly, did we mention how cute his shocked face is? But it was definitely excited shock. We think.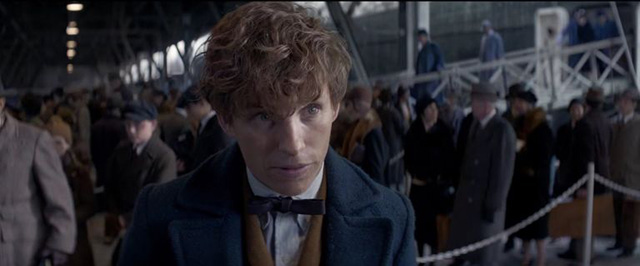 4. The next film will be set in another capital city. 
While film one is set in New York City in 1926, the sequel will move location entirely. "We next see Newt in another big capital city," David Yates revealed. "It's not going to be New York. It's somewhere else entirely! [JK] has actually written the script and it's just as magical and just as marvellous as the first one—but very different."
We could be wrong, but we have a sneaky suspicion it could be a city in Europe. Perhaps even a certain Durmstrang Institute or Nurmengard, or you know, maybe London and some little place a few hours away called GODRIC'S HOLLOW. Why?
5. Gellert Grindelwald is going to play a BIG part in this world. 
"He's going to become a much more prominent part of the stories going forward," said David Yates. In fact, the film opens with Grindelwald himself, before quickly diving into a montage showing magical newspaper front pages. Grindelwald is making headlines and that is just the start. So of course with Grindelwald comes...
6. The Deathly Hallows. 
Yep. We have seen clear proof that The Sign of the Deathly Hallows features in the film. In fact...
7. We're pretty sure that includes The Elder Wand. 
That opening scene we mentioned? Grindelwald pretty much demolishes an entire group of wizards with one almighty beam from his wand. Bad news for Gregorovitch and of course, eventually, Dumbledore.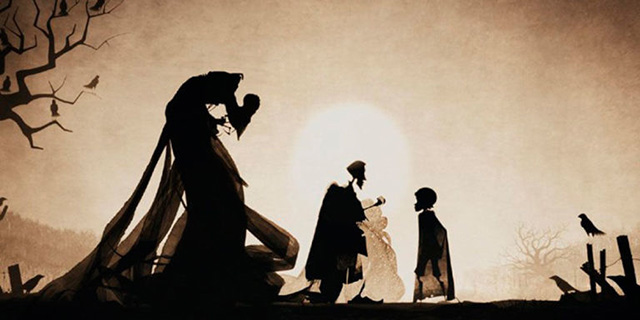 Oh and this one is pretty big, so you may want to sit down. Or jump up and down. Either one.
8. Dumbledore. 
Yes, Albus Dumbledore IS a part of Fantastic Beasts and Where to Find Them. We still don't know to what extent yet, or who is cast in the role, but screw the details, DUMBLEDORE IS BACK. Oh and one of those newspaper front pages we mentioned earlier may have also name-checked a little place called Hogwarts. Just so you know.
9. Five movies, Dumbledore and Grindelwald—are we finally going to see that legendary duel between them that saw Grindelwald imprisoned until a certain Voldemort later finds him?
WE WANT TO SAY ALMOST DEFINITELY ~YES~ Either way, we need to take a lie down and also think some very serious thoughts about Newt's hair.
***
This article originally appeared on Cosmopolitan.co.uk. Minor edits have been made by the Cosmo.ph editors.