Did you know that Gabbi Garcia and Khalil Ramos celebrated their *fourth* Valentine's Day together? This time of the year is actually pretty special for the two lovebirds—well, pinaka-special and pinaka-magastos, haha. December 2 is Gabbi's birthday; then there's Christmas and New Year followed by Khalil's birthday on January 22. Their anniversary is right after V-Day, on February 22. That's *a lot* of memories to cheers to!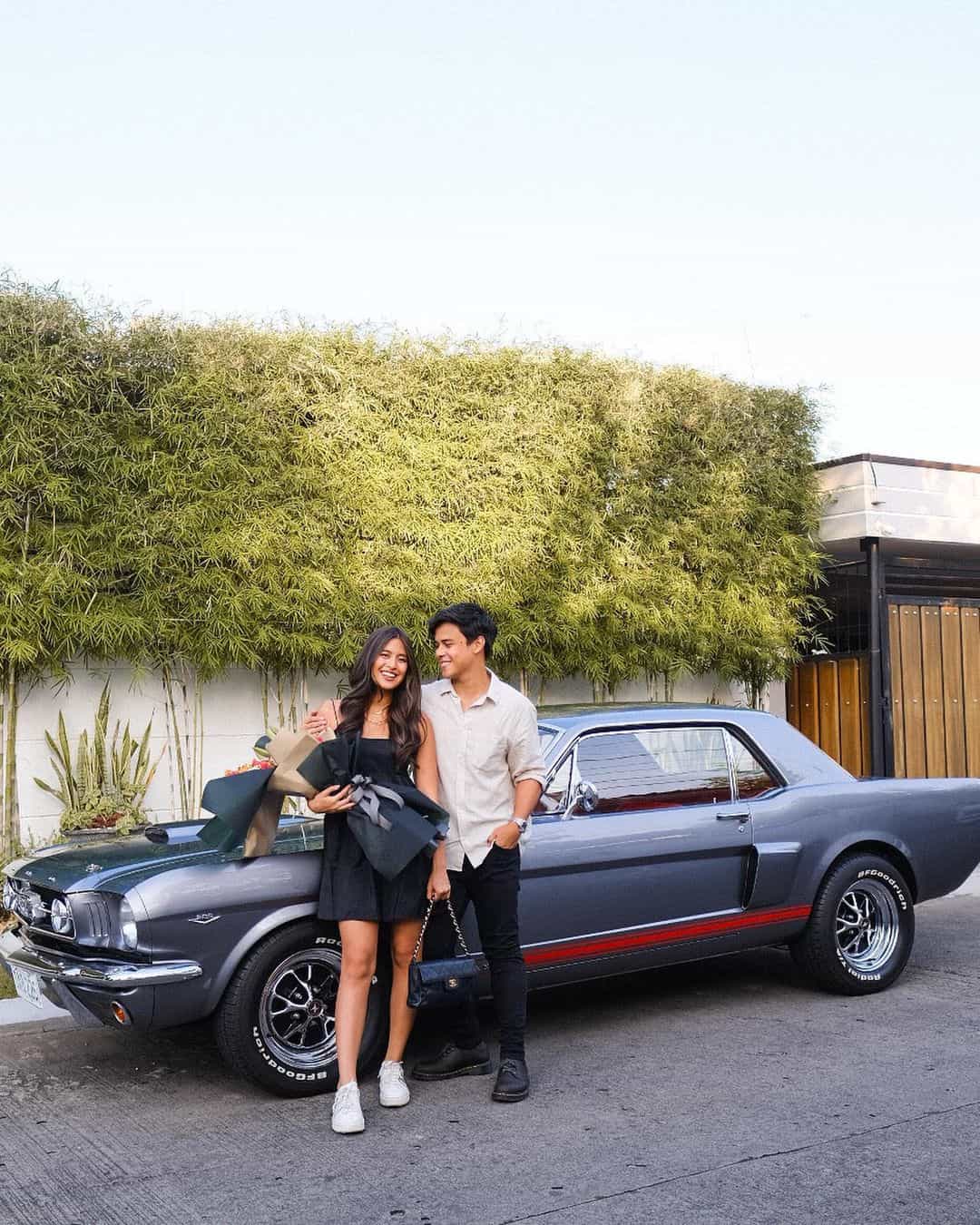 In a new YouTube video, the couple answer random fan questions and when asked about their best Valentine's Day celebrations, they both agreed that their first one together was their favorite.
Gabbi Garcia and Khalil Ramos' *first* Valentine's Day together
Gabbi recalled, they both had work in Q.C. that day *and* they weren't "super out" yet: "Some people [knew]. There were rumors. We [got] spotted a couple of times. But we were [at] a point of our lives where we didn't really wanna confirm anything." Though they agreed to spend it together some other day, the actress admitted to feeling sad. 
Suddenly, someone on set told Gabbi that a package from Khalil arrived for her. Take note, they haven't taken their relationship public at the time. When she opened the package, it was a printed photo. Khalil called her from his parked van near her taping location. 
Gabbi shared, "Pagpasok ko guys, no joke, he transformed his van into a formal dining [date]. Super cheesy stuff. The cheesiest Khalil ever. As in 'yun yung cheesiest version mo. It was cute!" Picture LED candles, petals, hearts, a table, and a Japanese dinner for two! He even had a playlist for their date. 
Continue reading below ↓
Recommended Videos
But remember the photo Khalil sent Gabbi? It's not as simple as you think! He made the effort to have one of their favorite film photos printed on paper that's meant to last for 100 years! Khalil said, "Patay na kami, yung picture, buhay pa." Is anyone else crying or what?!
Watch the full video to find out how their other V-Days went:
***
What does your zodiac sign say about you? Subscribe to Cosmopolitan Philippines and find out!
Follow Ysa on Instagram.
EXPLORE COSMO