Hi, hello, we have a lot to discuss. Selena Gomez just dropped a new song called "Lose You to Love Me," which literally everyone thinks is about Justin Bieber. Probably thanks to lyrics like "I saw the signs and I ignored it / Rose-colored glasses all distorted / Set fire to my purpose / And I let it burn / You got off on the hurtin' / When it wasn't yours, yeah."
Oh, and "In two months, you replaced us / Like it was easy / Made me think I deserved it / In the thick of healing, yeah."
Fans are spiraling on Twitter, and if you're wondering how Hailey Baldwin feels about this whole thing, the answer is no one technically knows! But that hasn't stopped the internet from reading right TF into her Instagram Story of Summer Walker's song "I'll Kill You." Which, yes, she posted right after the release of Selena's new single.
Continue reading below ↓
Recommended Videos
Hailey already had to limit the comments on her Instagram, and you can see why if you head to Justin's most recent post. It's basically full of fans quoting Selena's song and calling him out for moving on from her in just two months.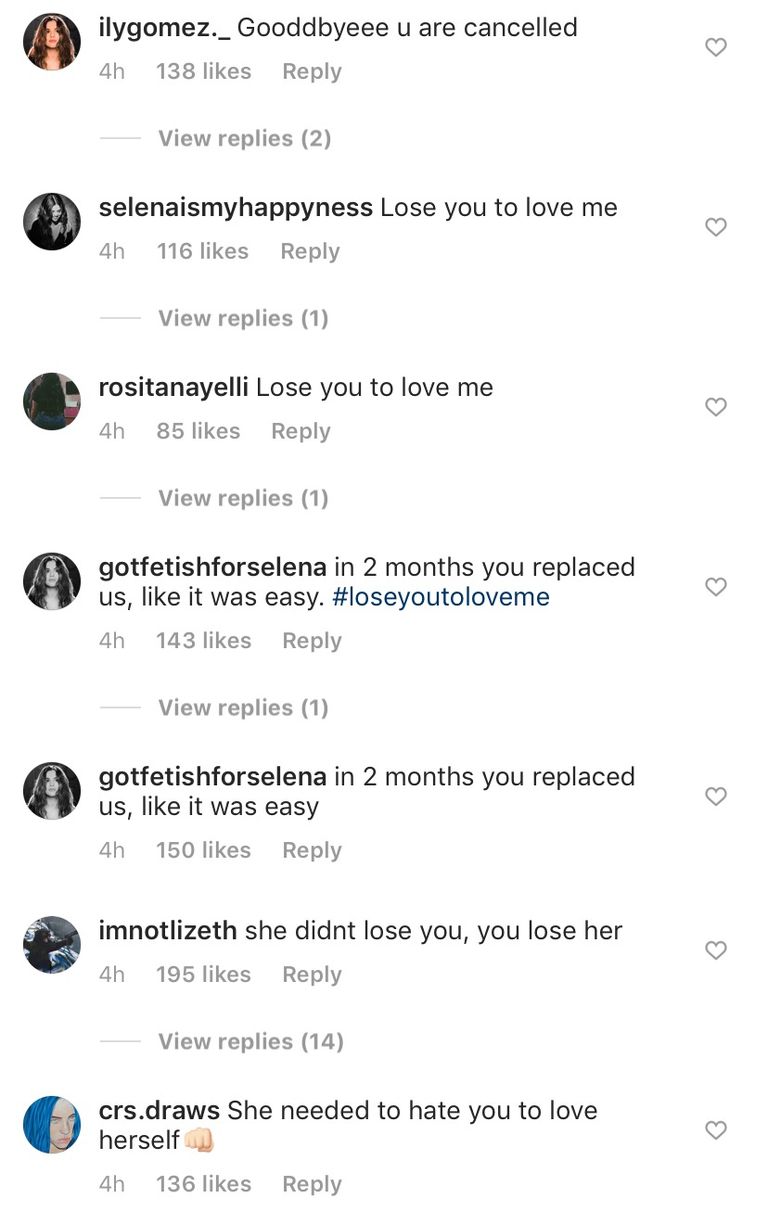 Say it with me: YIKES.
***
This article originally appeared on Cosmopolitan.com. Minor edits have been made by the Cosmo.ph editors.