Hazel Quing is currently on a trip to South Korea with co-content creators Ry Velasco and Raiza Contawi. On July 5, 2022, she took to Instagram to share that she flew from Manila to Bangkok to South Korea only in a span of two days. With stress getting a hold of her, she forgot about her favorite "puppy," a stuffed toy she brings to sleep wherever she goes since she was a kid.
Hazel shared that when she found out about co-content creators Anna Cay and Raych Ramos flying to South Korea as well, she didn't think twice to ask them for help in retrieving her puppy.
"so, as you guys know I went from Bangkok to Manila to Seoul in a span of 2 days!! i only have less than a day to joggle up work, meetings, deadlines and pack for a two week trip to KOREA* i was so stressed and tense bec I have a lot of work stuff to bring , calls to attend & deadlines na dko na alam uunahin ko sa lyf!! and then ayun na nga, naiwan ko si puppy!! narealize ko nalang nung nasa clouds na kami i was abt to breakdown and cry when I realized ate raych & ate anna will be flying to Korea as well!! so kahit nakakahiya, sila ang una kong chinat pagkaland ng korea hahahahahhaha," Hazel shared in a "story time" post on Instagram.
ADVERTISMENT - CONTINUE READING BELOW ↓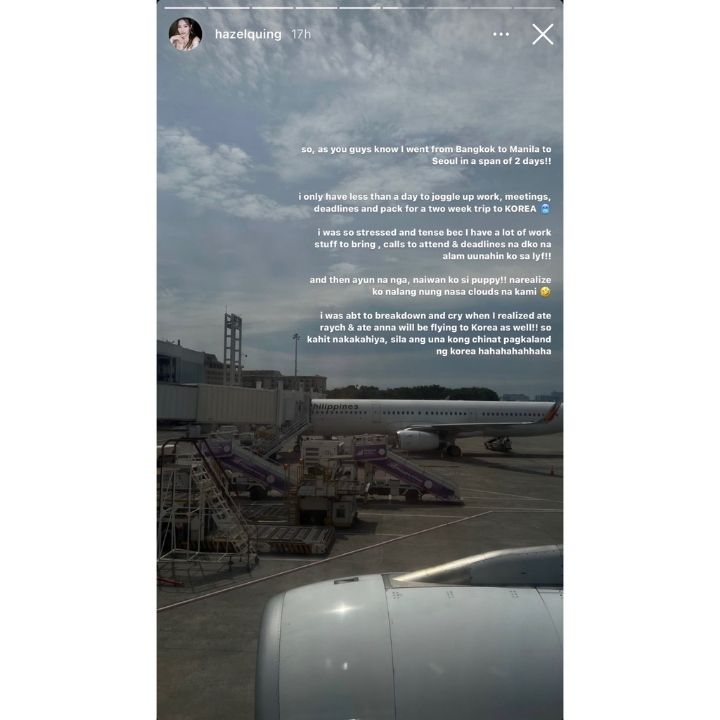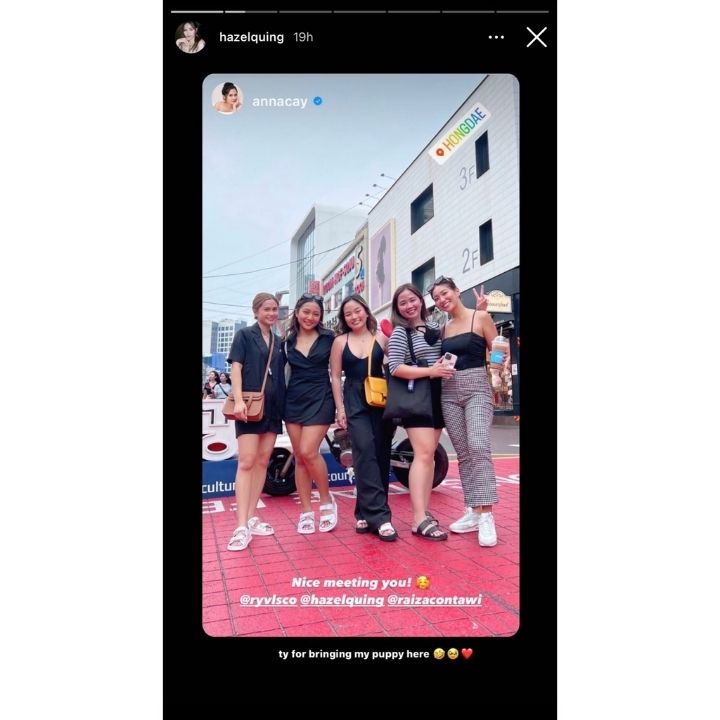 ADVERTISMENT - CONTINUE READING BELOW ↓
Recommended Videos
She also shared a photo of the stuffed toy on Instagram stories, letting her followers know that the puppy in question is finally in South Korea.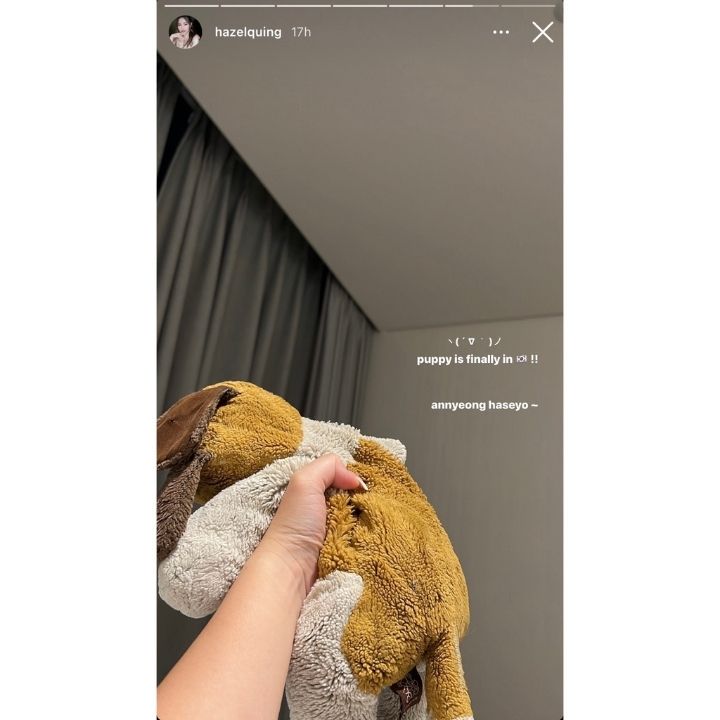 We're so happy you're finally reunited with your puppy, Hazel!
READ MORE ABOUT HAZEL QUING HERE:
Hazel Quing's Minimalist Desk + Gaming Setup Will Inspire You To Organize Your Space
ADVERTISMENT - CONTINUE READING BELOW ↓
EXPLORE COSMO