On August 18, 2018, Heart Evangelista posted on her Instagram stories a photo of a shirt and a stuffed animal, which she had bought for her recently deceased baby, Mira. But it was her words that were crushing. On the photo, she wrote, "Finally had the strength to set aside the baby stuff I got for my Mira...pretty things for an angel. In God's perfect time :)"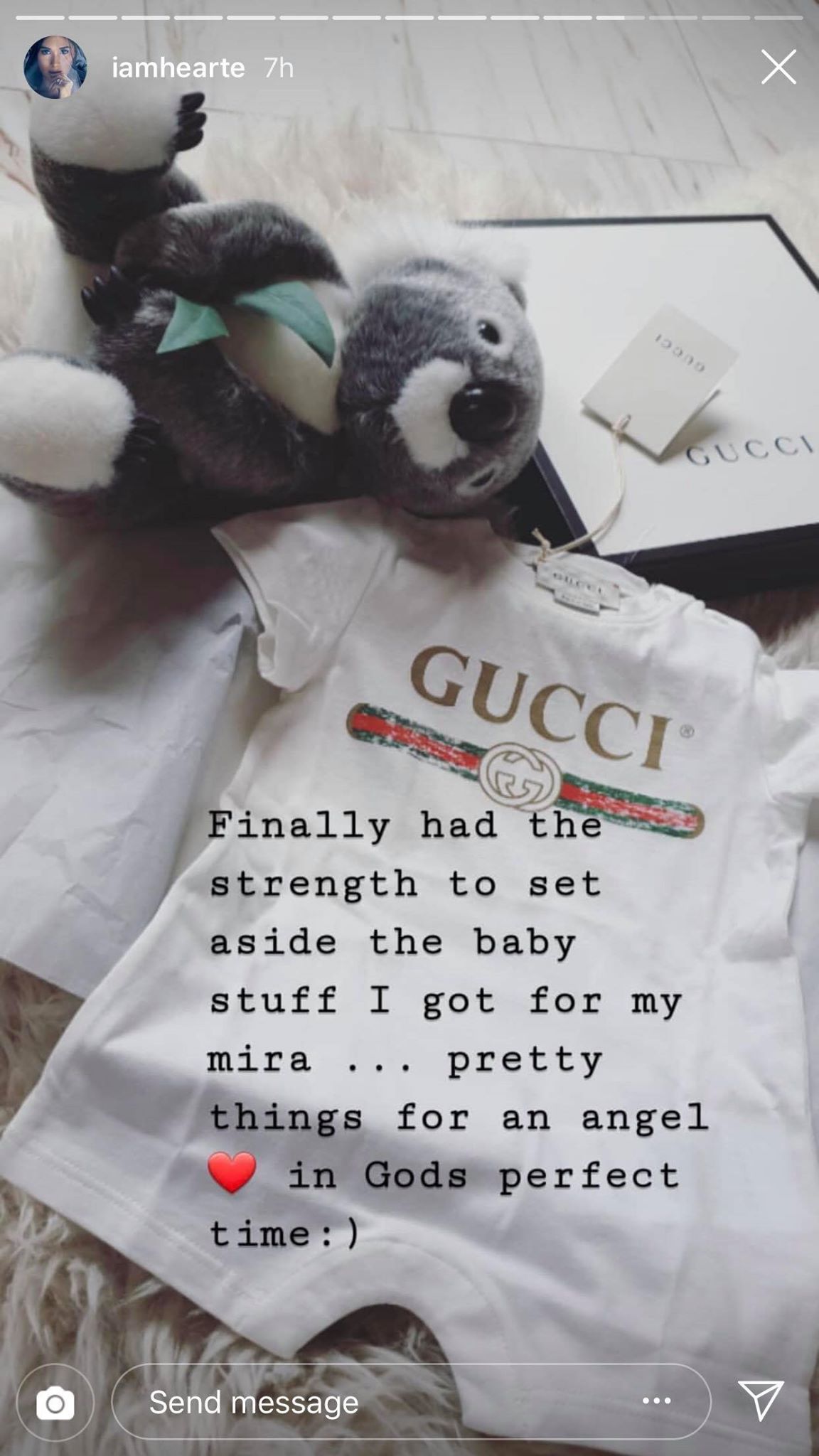 On May 12 2018, Heart announced that she was pregnant. A few days later, she shared that she was supposed to have twins, a boy and a girl, but had lost the boy.
Continue reading below ↓
Recommended Videos
On June 5, 2018, Heart revealed that her pregnancy resulted in a miscarriage, making her lose her baby girl, who's named Mira. Heart wrote on an Instagram post, "My Mira, funnily enough, I already loved your smile. I know you'll find your way back to me."
The actress-artist then took a short break from social media; she returned on June 25, 2018 with a post that reads, "Art has always been a friend during difficult times. So I sat down and finally finished this piece. Channeling all my emotions into creative projects has me looking forward with a grateful heart..."
Since then, she has been occupying her thoughts with work, the most recent of which is her inclusion in Harper Bazaar's video, "These Are The Real 'Crazy Rich Asians.'"