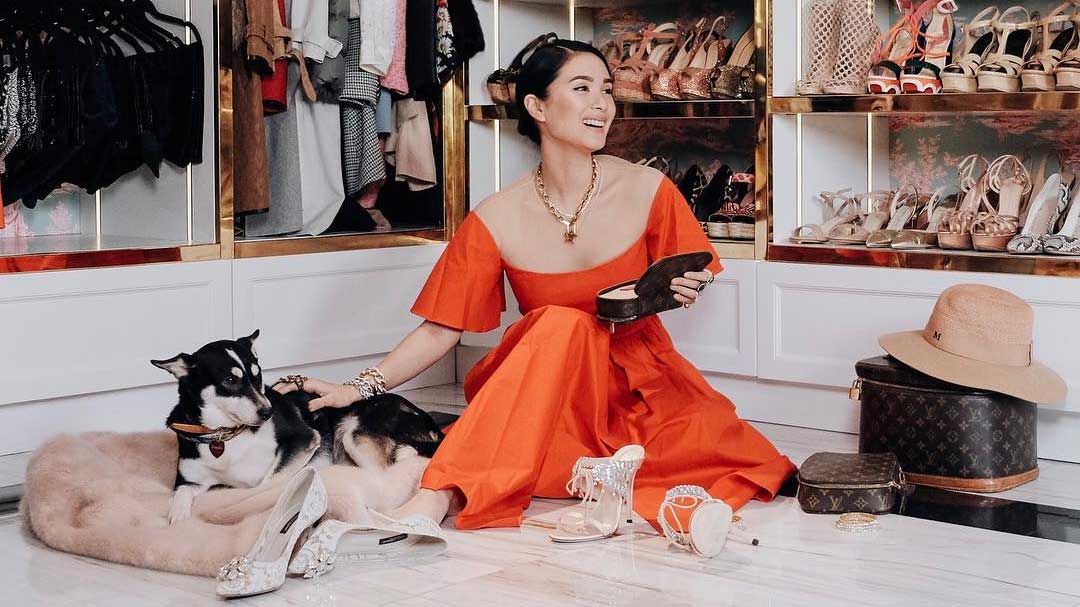 It seems like there's no stopping Heart Evangelista from being our #goals in everything. The actress-artist-fashionista-businesswoman has a new accomplishment: her own website.
Last night, on September 1, Heart posted about the exciting news on Instagram. She wrote, "A few months ago, I decided that it was time to pursue a project that I've long wanted—my own website! After months of brainstorming, planning, and creating content, it's finally here! Lovemarieescudero.com is a culmination of my passions, loves, and life experiences. I can't wait for all of you to get to know more of me. Welcome to my world."
Heart's website has everything from the latest in the fashion and beauty industry, to her latest art projects and exhibits, and to her innermost musings. 
There might be something else in store for her fans too. Last Friday, Heart posted a photo of a skirt with her painting printed on it. She wrote on the caption, "Hey, this print looks familiar. Something exciting is coming very soon. Stay tuned. #LMinFullBloom."
If it's from Heart, it's definitely something to be excited about! 
Recommended Videos