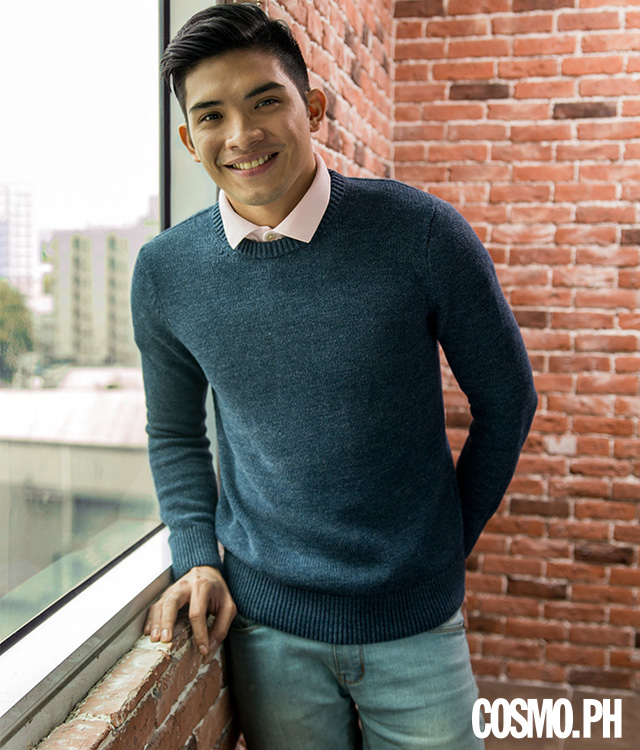 Meet Nico Valbuena, 27, Cebu Pacific Air Cabin Crew
Cosmo.ph: How did you become part of a cabin crew?
Nico: Actually, I started out in China Bank. I was in HR, specifically in recruitment. After two weeks, my friend approached me because they had an opening at Cebu Pacific. So I gave it a shot! It was a one-day process, kasama na interviews and measurements. After my final interview, they showed me the benefits and it was so great. You really get to meet a lot of people, especially because you don't fly with the same team. It doesn't even change per day; it changes per trip!
Continue reading below ↓
Recommended Videos
It was never a dream job actually, but it was a really good opportunity for me. I consider myself a very happy, service-oriented person, so I said, why not? And six years later, I'm still here.
How competitive is your line of work?
In terms of numbers, I'd say it's around 70-30: 70% women, 30% men. Recently, 1,300 people applied and only 13 were hired. THEY WERE ALL GIRLS! So I'm not sure how it works, how they decide, but it's pretty competitive. You have to be jolly. You have to be extremely talkative.
What's training like?
Training is harder than college. In college, all you have to do is listen and study when you have an exam. In training, you have to read two very thick manuals and they want your answers to be verbatim. In the two months of training, we had an exam on a daily basis. The passing grade wasn't just 70 or 75; it's 95. It's not just about serving food and storing luggage. We had to memorize all the equipment details and had to learn how to handle medical emergencies.  
How much do you really travel? How much down time do you get?
In a week, you get five working days and two days off, so it sounds normal but the hours are hard. If you're lucky, you get three to four days off.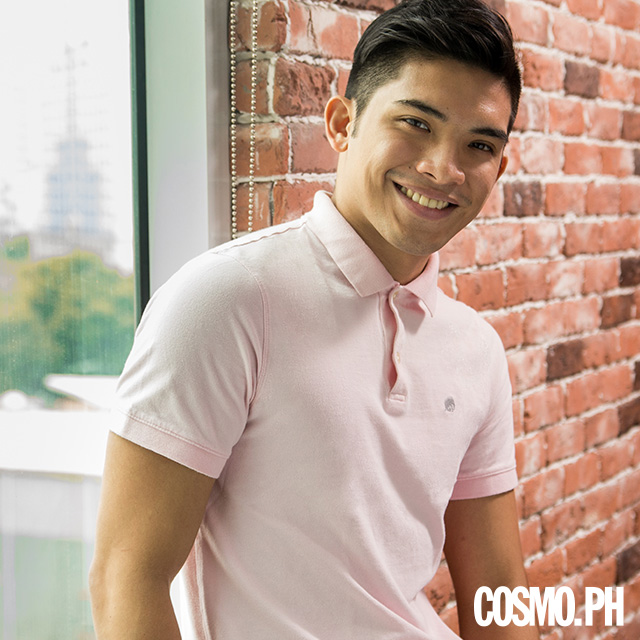 What are the challenges of your job?
Ang dami niyan! We're not there to carry your bag. We're there to assist and guide you. Sometimes, passengers act like they bought the entire aircraft. We're there for your safety and your comfort.
Talk about your worst experience.
We were on our way to Macau but we got stuck in Hong Kong because the clouds were too low. We had to wait in Hong Kong and we were there for three hours. It was too hot. There was no more food. We had to contact our ground staff to buy us food so we can serve the passengers. Some of them were children—they were hungry and really tired. We couldn't blame them for being mad at us. We had to constantly explain the situation to all of our passengers, but they were surprisingly understanding and grateful.
What do you love about work?
Getting to know my colleagues. Some of them are really young and energetic, and I'm getting old na rin (Editor's note: He's only 27!), but you really have to adjust so you won't clash. Clashing is one of our safety issues. If you clash, how will you work under stress? If there's an emergency, who can you trust? You have to have a good personality to be in this profession.
What's your favorite country to visit for work?
Dubai! It has everything! Have you seen Sex And The City 2? It's like that. Shopping there is cheap! And even if I'm walking alone, at every corner I hear, "Kabayan!" The Filipino community there is strong. They're always willing to help you.
How do you stay fit?
During our long haul flights, we have time to ourselves. So, of course, you can explore the city, but the hotels we stay in usually have gyms. I take advantage of that. Sometimes, when I'm really tired, I forget to eat, which is bad. It's not just about working out though, it's also about your diet. If there are no gyms, I do push-ups in my room!
How do you maintain your relationships?
One trick is finding a girlfriend in the same line of work! She'll really understand what you're going through. Come to think of it, I've never had a girlfriend who isn't part of the cabin crew. So, now, we trade schedules! Whenever I say I'm tired, if she's doubting me, she can check my schedule. It works both ways. We can also request for two days off a month, so we really take advantage of that. Tiis-tiis na lang until we're both off! And then we travel together naman. Sometimes, you really just have to sacrifice. Kahit minsan, wala ka nang tulog tapos kulang sa time, you really have to make an effort. 
Follow Ysa on Instagram.