Last month we featured the craziest diets Hollywood celebs underwent for movie roles. This time we're showing you how celebs did the complete opposite—gain immediate weight for plump roles. 
1. Renée Zellwegger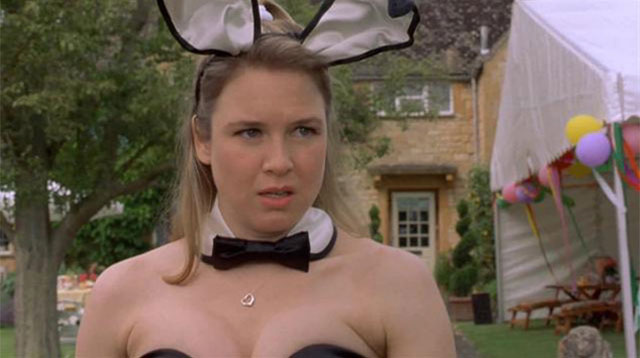 To play the lead in 2001's Bridget Jones's Diary and the 2004 sequel, Bridget Jones: Edge of Reason, Renée gained 30 lbs. According to Hello Magazine, she did this by stuffing herself with a whopping 4,000 calories a day. For breakfast, she would have a Big Mac, milkshake, fries, and scones. Lunch consisted of 20 sugary donuts with peanut butter, pizza, chips, and another milkshake. For dinner it's spaghetti with meat sauce and potatoes. While 20 donuts a day sounds like fun, we'd rather avoid diabetes, so no thanks!
2. Christian Bale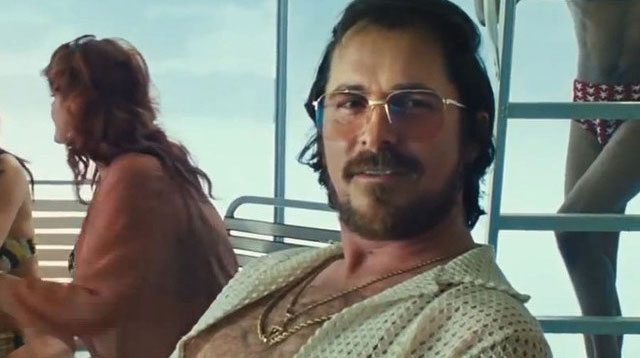 Known for his extreme body transformations, the actor put on 43 extra pounds to play chubby conman Irving Rosenfeld in 2013's American Hustle. "I ate lots of doughnuts, a whole lot of cheeseburgers, and whatever I could get my hands on. I literally ate anything that came my way," he told People. Of course, it was easy for him to shed weight for the next movie, Exodus: Gods and Kings. 
Continue reading below ↓
Recommended Videos
3. Russell Crowe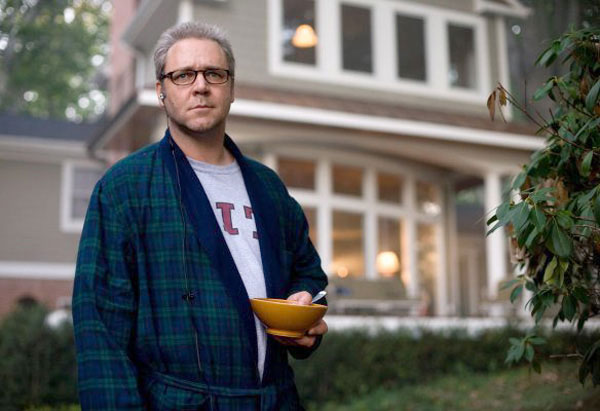 To play the role of a CIA veteran in 2008's Body of Lies, Russell gained over 60 lbs., which he claims was easy and fun because all he had to do was "live a sedentary lifestyle." He revealed to Access Hollywood that it involved eating whatever he wanted, such as cheeseburgers for breakfast. But eventually he realized that the weight gain wasn't so great when he started having a hard time getting out of his own car.
4. Gywneth Paltrow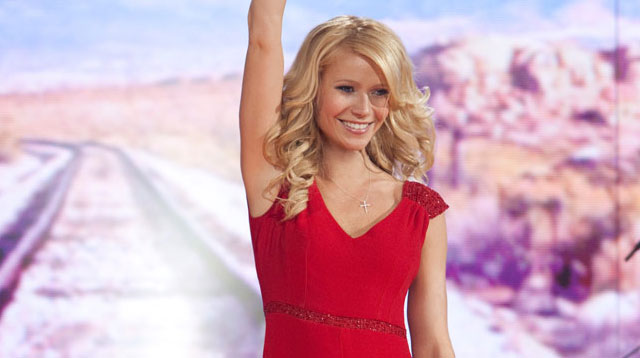 To play the role of alcoholic country singer Kelly Canter in Country Song (2010), the usually svelte Gwyneth Paltrow had to put on 20 lbs. by quitting exercising for months and downing huge amounts of food. "I've never eaten so much fried food and white flour in my life, ever," she told People. The actress immediately went back on track when she started preparing for Iron Man 2 after Country Song wrapped up.
5. Jared Leto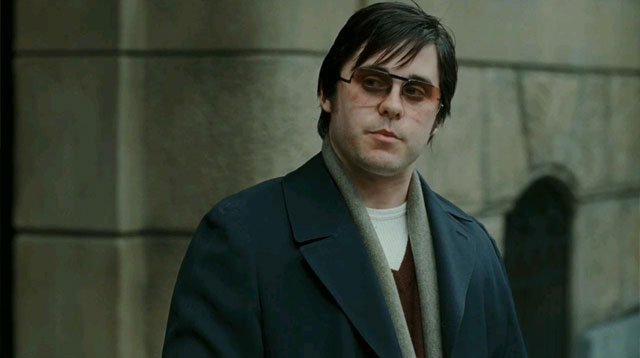 To play Mark Chapman, the deranged fan who assassinated John Lennon in Chapter 27 (2007), Jared had to gain 67 lbs. by indulging in all the "bad stuff," like pizza, pasta, and chocolate ice cream. After filming finished, he vowed never to do it again because it led him to suffer from gout. "Really, it's a stupid thing to do. I got gout, and my cholesterol went up so fast in such a short time that my doctors wanted to put me on Lipitor, which is for much, much older people," he told The Guardian.
6. Matt Damon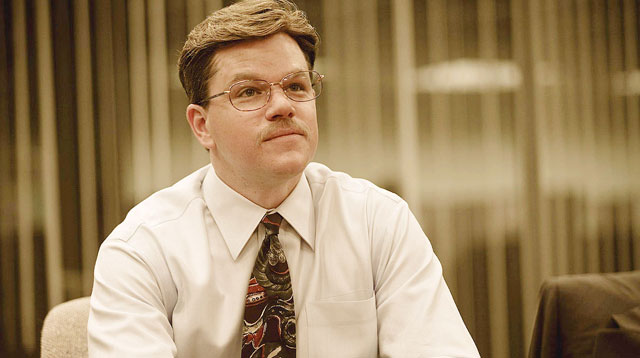 Method acting had never been more fun for Matt Damon. To gain 30 lbs. for 2009's The Informant, he devoured a lot of Mcdonald's meals, Doritos, and beer. "It was very, very easy to gain the weight. It was very, very fun, probably the funnest [sic] time I had working, because I didn't have to go to the gym after work and I just ate everything I could see," he told The Daily Mail. "I definitely got doughy. I started eating like crazy and drinking dark beer. "Between meals on set, I'd eat a No. 1 Value Meal at McDonald's and then Doritos on top of it. It was absolute heaven." After the movie wrapped up, he took up boxing to get rid of the 30 lbs.
7. Michelle Williams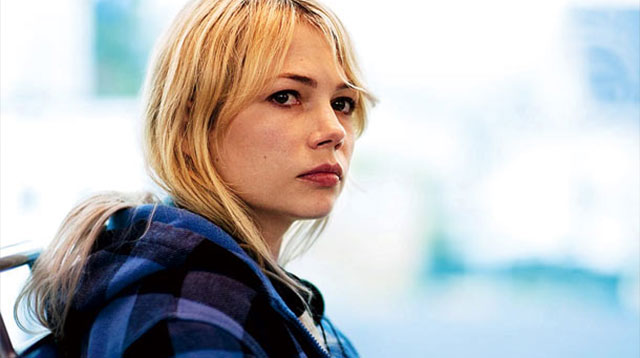 Together with her costar Ryan Gosling, Michelle had to gain weight for their 2010 movie, Blue Valentine, where she played an unhappy wife. Michelle gained 15 lbs. while Ryan gained 16. Their director Derek Cianfrance revealed that Michelle ate a pint of ice cream for breakfast and dinner and avocado sandwiches all day. But by the time Blue Valentine premiered in Hollywood, Michelle was back to her slender self.
Visit Kate on KateWasHere.com and follow her on Instagram and Twitter.
EXPLORE COSMO