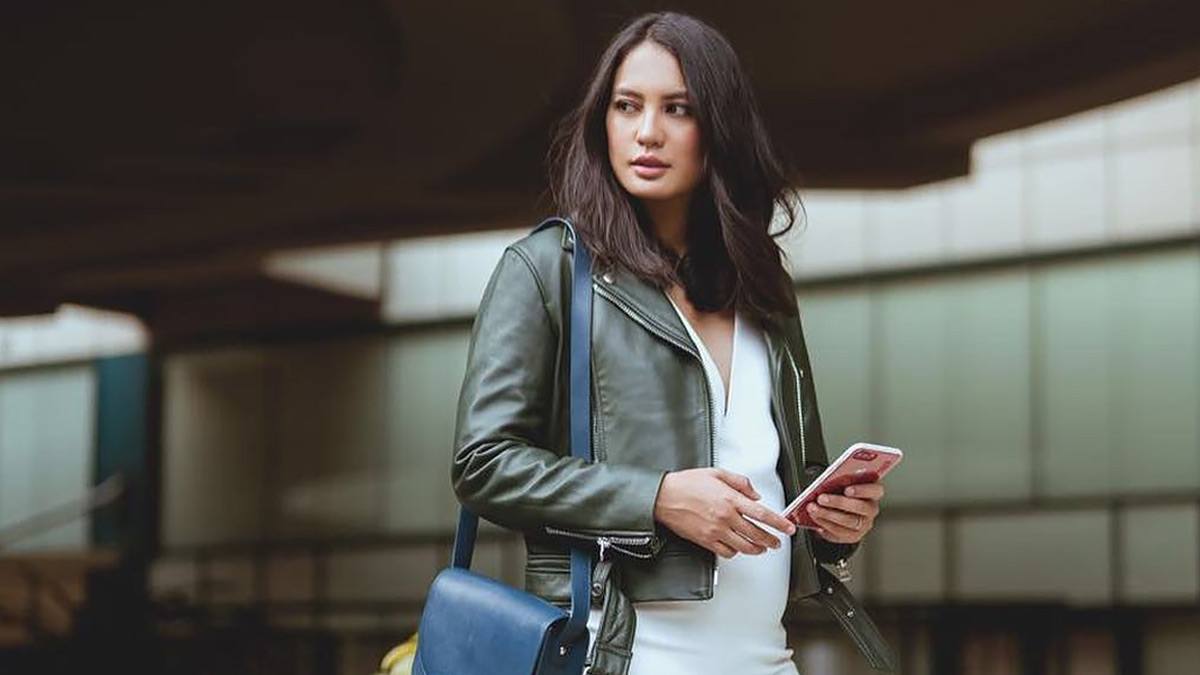 We've come to know Isabelle Daza as a fitness buff who would train almost every day to stay in shape. Now that she's in her third trimester of pregnancy, Belle still keeps an active lifestyle.
Recently, Belle posted a real AF Instagram Story with a video of her working out and wrote an incredibly honest account of her struggles with her pregnancy weight gain. "Trying to stay positive but sometimes it's just hard!!! Feeling so down today 'cause I'm 194 lbs. Just putting it out there 'cause I feel I want to share," she wrote.
"I've been gaining so much weight. And I've been really sad about it. But I know I have to just focus on staying active. Maybe I'm just putting so much pressure on myself. This transition is not easy and sometimes I feel left behind."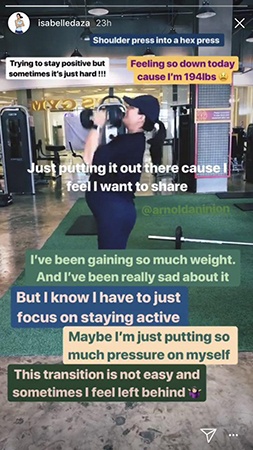 Belle has always been open about her life on social media and previously shared the challenges of being pregnant, "Four hours of sleep every night, feeling so heavy all the time, constant bathroom breaks, tired during midday, shortness of breath, cramps, swelling. All I can say my love for my mother has exponentially gone up since pregnancy. The struggle is real! How do women do this more than once?"
Hey Belle, we know it must be tough, but because it's totally normal for moms-to-be to gain 25-35 pounds during pregnancy (and up to 40 pounds if you're originally underweight), you should be right on track! Just think: Your baby's probably really happy mommy's taking good care of him/her!  Chin up Belle, we're cheering you on. 
Follow Jacinda on Instagram.
Recommended Videos