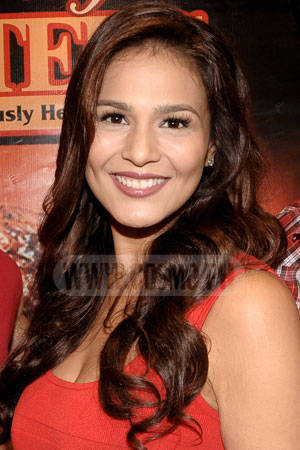 Iza Calzado hasn't always had that glorious body you see see now on billboards and in TV screens. Many people are familiar with her story, how she managed to overcome obesity to become the alluringly svelte embodiment of womanhood that she now represents.

Iza says she lost 80 pounds in her senior year in high school alone--a feat that is tremendously difficult to pull off in the twenty- to thirty-something's world, let alone in the insecurity-drenched landscape of teenage life. Her determination and iron resolve to gain the body she desires has paid off in a very successful showbiz career.

Since winning her battle with obesity, good nutrition and a rigorous exercise regimen have become part of her life, with running and sticking to a low-fat diet becoming non-negotiables in her lifestyle.

As the new host of The Biggest Loser: Pinoy Edition, Iza has also found a new sense of purpose sharing her personal experiences of losing weight with those facing the same struggles. For her, the bottomline is to commit to a healthy lifestyle--a choice she herself made, and is now a role model of.

"When I made that decision, I knew there was no turning back, and I've never been happier," she says. "I want to share that with everyone going through weight problems and eating disorders. I'm not saying it's easy, it's not an overnight change, but it's possible. You have to constantly work on it until it becomes a habit. Once you start eating healthy and being active, you will see and feel the difference."

The stunning star sums up her health-minded attitude best with this: "It's not about being skinny; it's about being fit, healthy, and strong."

Joining football hunks Phil and James Younghusband as one of the Kenny Rogers Roasters ambassadors makes great sense, she says. "I want people to be aware that being healthy is a choice and anyone can do it. No matter how busy you are, you can always find time to exercise. A quick, 30-minute workout or even just a 15-minute run will make a difference. Eat on time and choose a healthy meal over junk food."

Launch the gallery to view snaps of Iza Calzado at the Kenny Rogers Roasters press conferenece! 
2222
Continue reading below ↓
Recommended Videos