On January 5, 2021, Janella Salvador and her boyfriend Markus Paterson introduced their first child, Jude Trevor Paterson, to the online world. She had given birth to her son in the UK on October 20, 2020. 
Since her return to the Philippines with her family last month, Janella has been sharing adorable photos of Jude on social media—he has an Insta (@judetrevorpaterson)!—and a few videos of him on her family's YouTube channel.
Instead of trying to convey a perfect, chill family life, yesterday, Janella took to her IG stories to share how messy motherhood can get. She wrote, "Never thought I'd say this, but… Today, I got both pooped and puked on, and [I] picked out some huge boogers from a tiny nose with my bare hands." But she admits, "All I feel is love in my heart. The icky life of a mum. I love it."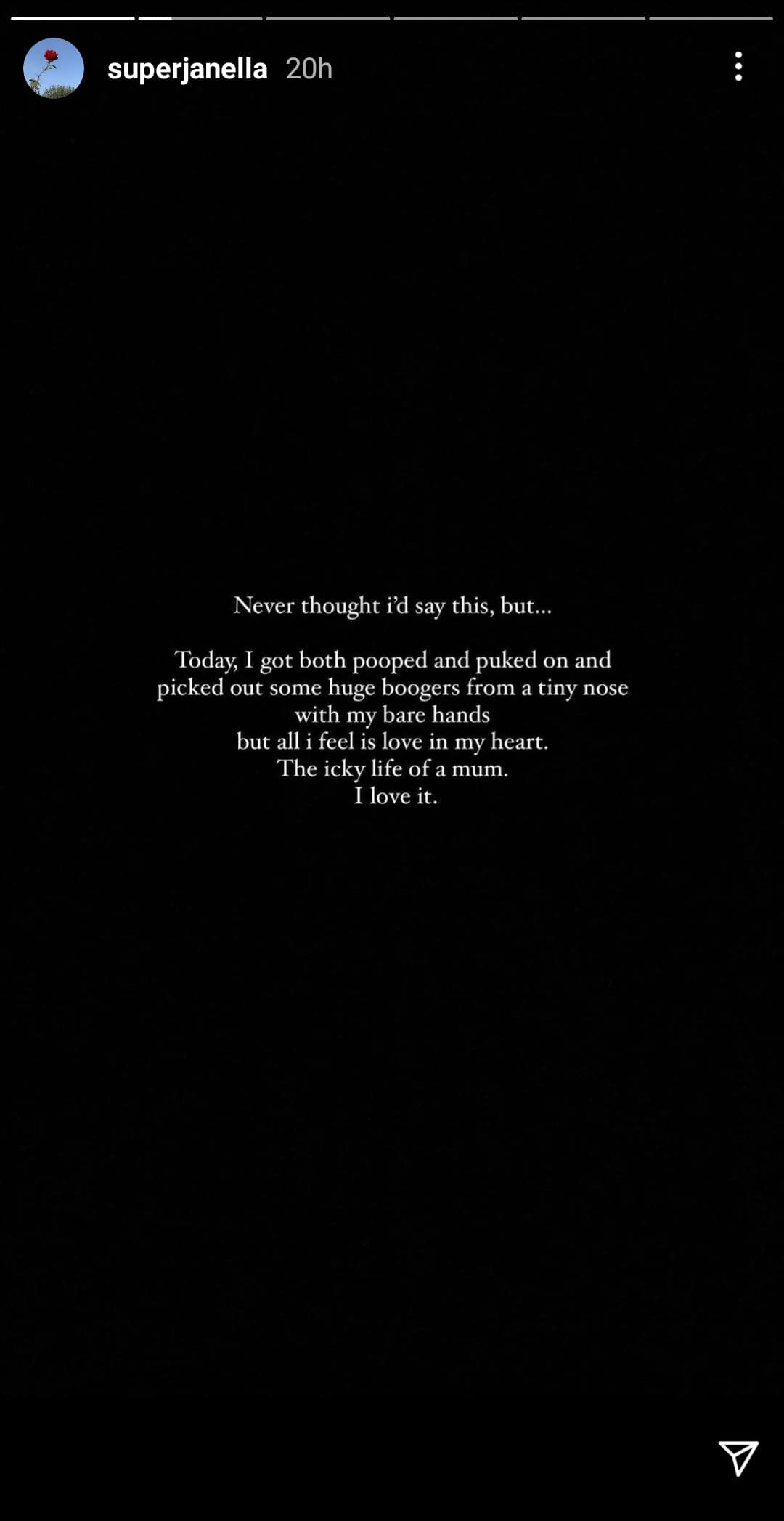 ADVERTISMENT - CONTINUE READING BELOW ↓
Before revealing all that "icky" stuff, Janella posted a photo on her IG stories where it looks like she and Jude were about to sleep and call it a day. So it would appear that getting pooped and puked on was a total surprise, and so was having to clear out his nose.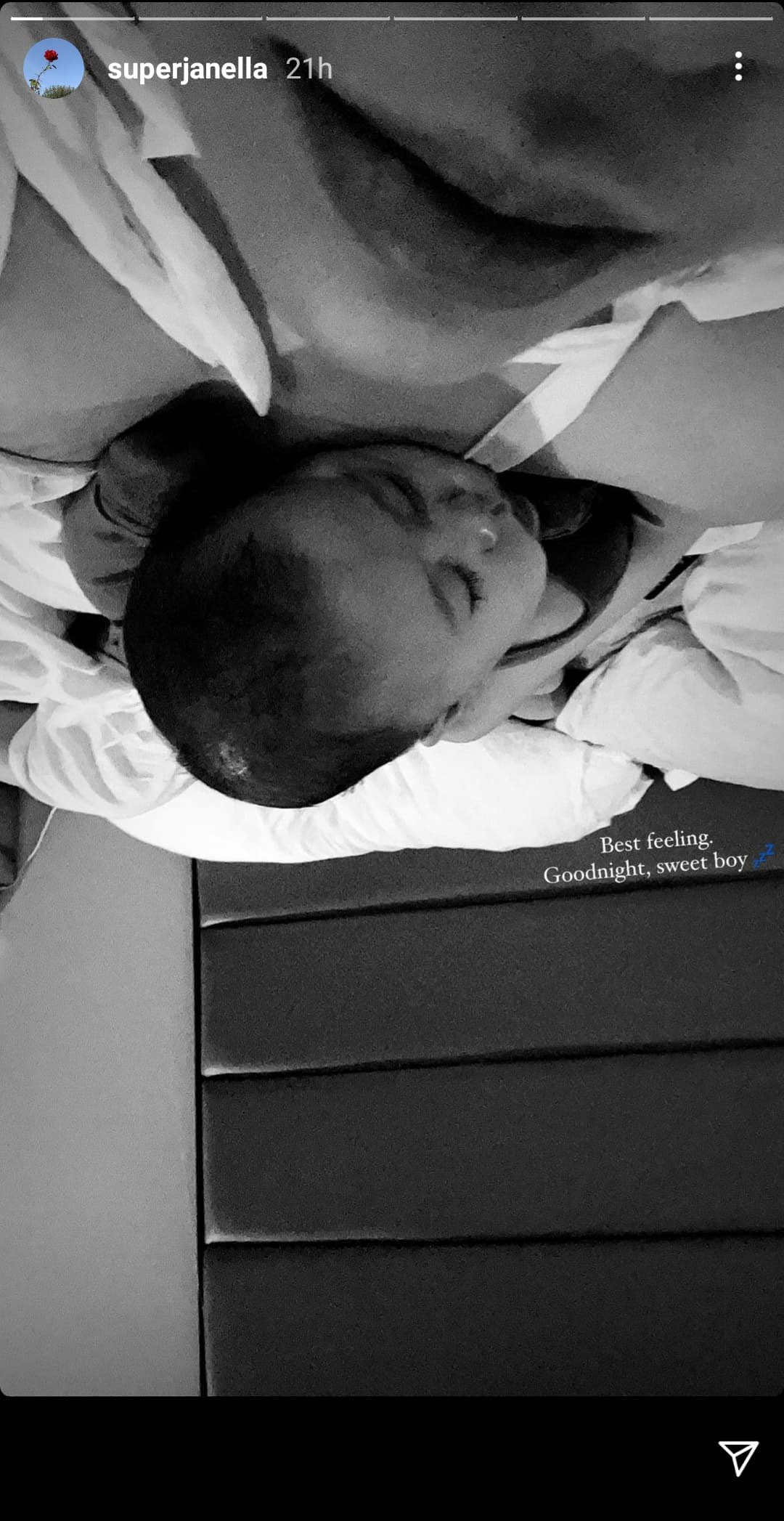 Early this month, on March 8, Janella also opened up about how her life has been like since becoming a mother. She listed the grueling routine on Instagram: "This has been life for me recently. Wake up, change nappies, feed the bubba, try to go back to sleep, put Cocomelon on TV, read some colorful books, burp the bubba, bathe the bubba, do a little house organizing, have friends and family visit...all that jazz." But her love for this kind of grind remains strong; she said, "I'm not complaining. I'm excited to go and start working very soon but I'm enjoying every bit of being a hands-on mum. This is the happiest I've ever been."