Hello, there's a brand-spanking-new update in the wild tabloid story that consumed your entire childhood! So, as history has told us, Brad Pitt and Jennifer Aniston were once married but then divorced after he got involved with Angelina Jolie. It was a hot-ass mess and continues to be a major topic of conversation 12 years later, which brings us to today! Entertainment Tonight just got word on some major Jennifer news, and it sounds like she's dating again. Oh, she also still talks to Brad, which is BIG!
According to an unnamed source, the FRIENDS cast and some of Jen's other pals have been encouraging her to get out there. The source said, "The support she has had from women in her life has truly helped her move on and upward and, with lots of encouragement from friends, she finally has started dating. Lisa [Kudrow] and Courteney [Cox] and Jen are really close and have encouraged her to date and get out there."
Also, the source added that Jennifer still talks to Brad, which we kind of already knew since he went to her 50th birthday party last year, but this is still huge considering their rocky past. Unfortunately for anyone hoping for news that they romantically reconnected, the source only said, "She continues to stay in touch with Brad and they occasionally talk. They both have come so far."
Continue reading below ↓
Recommended Videos
Okay, but I'm not ruling anything out until either of them come out and say it's never going to happen. Just think, if Jen has the slightest hint of interest in Brad after all this time, she could be one risky text or emoji away from rekindling this kind of love: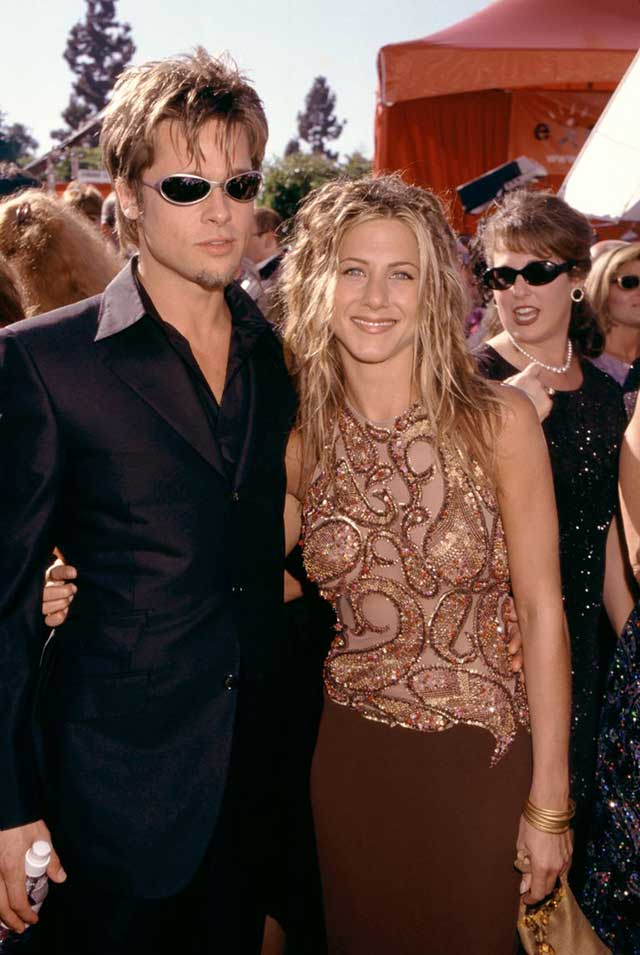 ***
This article originally appeared on Cosmopolitan.com. Minor edits have been made by the Cosmo.ph editors.