JM de Guzman completed a milestone yesterday, July 21, 2018. The Araw Gabi actor announced on Instagram that after three years, he has graduated from a rehabilitation facility.
His caption for his post reads, "2018 graduates. After almost three years. Thank you, SELF."
It can be remembered that before starring in the TV series Araw Gabi, JM's last teleserye was All of Me in 2015. He was dropped out of the show due to behavior problems. He entered rehab shortly after. In December 2017, JM announced that he was sober for two years already.
JM documented some parts of the graduation ceremony on his Instagram stories.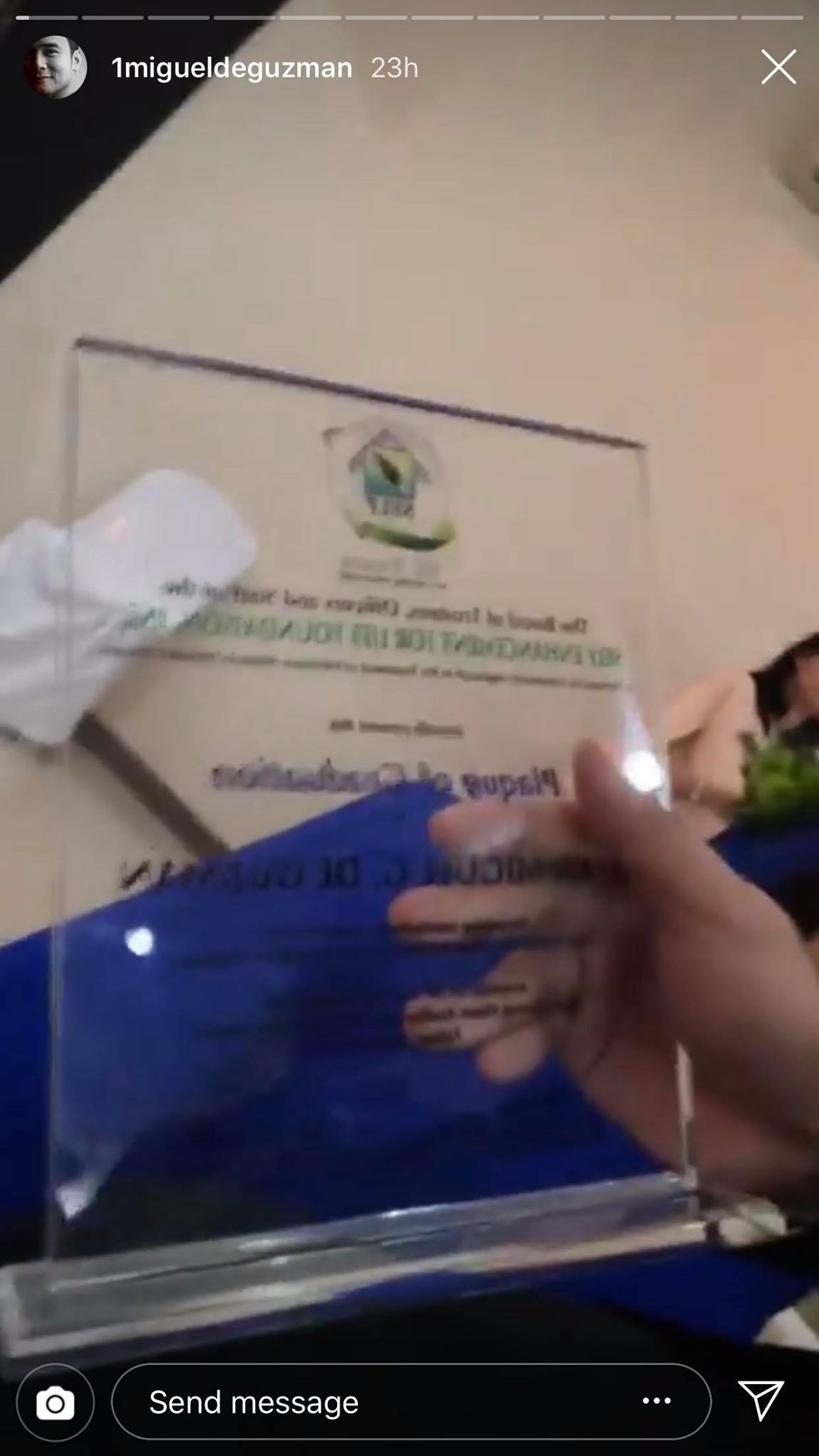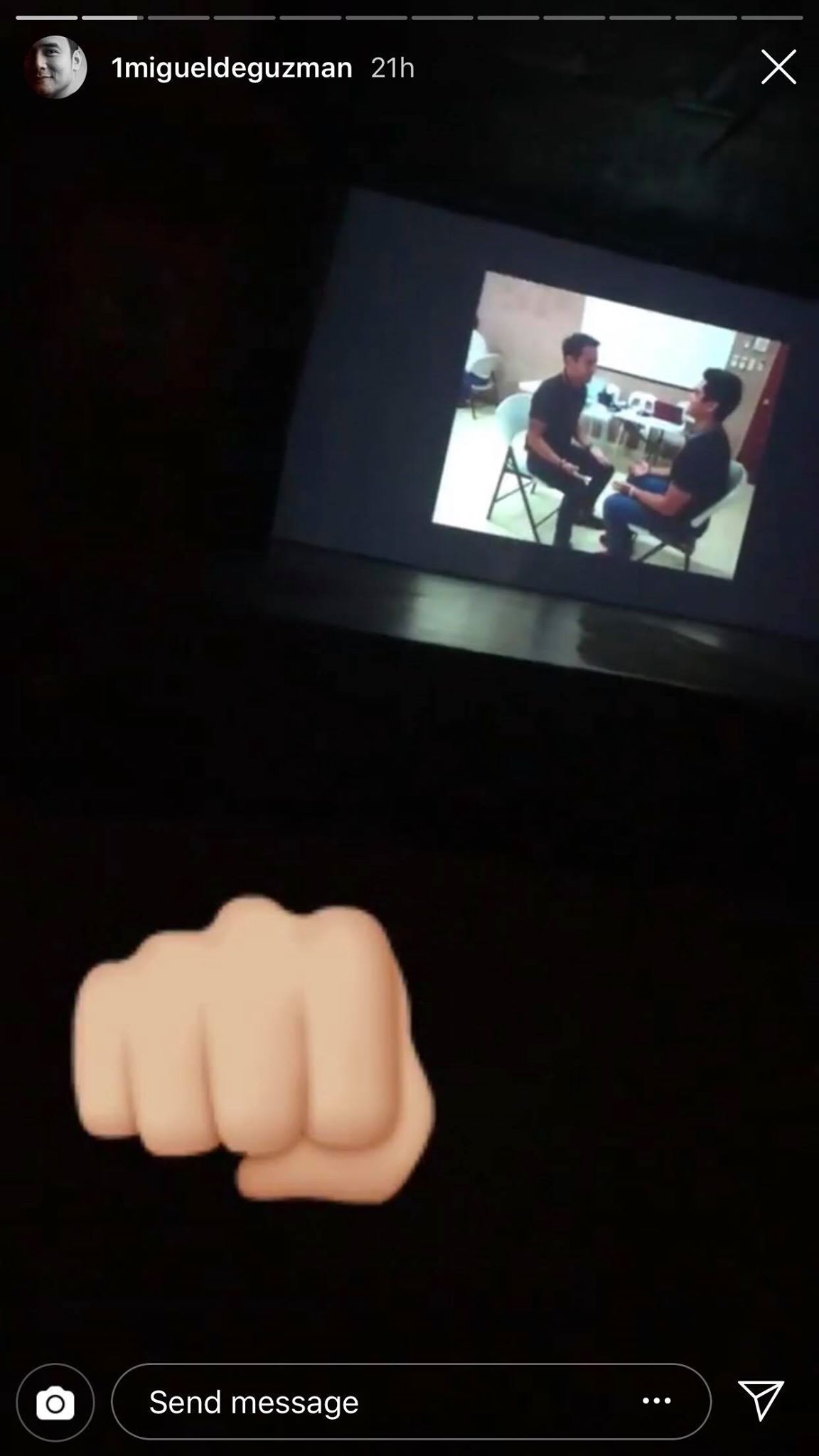 JM's family and friends sent their love and support and congratulated JM for his achievement.
Rita Avila, JM's co-star in Araw Gabi, shared on Instagram how she felt about JM's success. She wrote, "Today is a significant day for you, anak @1migueldeguzman. Congratulations! Again, I will tell you how much I appreciate you as a person for being kind, sensitive, honest, intelligent, deep, childlike, respectful, and determined. I appreciate you as an actor for being so true to the character, for being a wonderful co-actor, and for taking your craft seriously. I have to post this because I want the people to know how wonderful you are. And you ought to know how wonderful you are! RESPECT BEGETS RESPECT."
Araw Gabi director Don Cuaresma also congratulated JM, writing on his Instagram stories, "Happy Graduation Day, @1migueldeguzman! So proud of you! Keep it up!"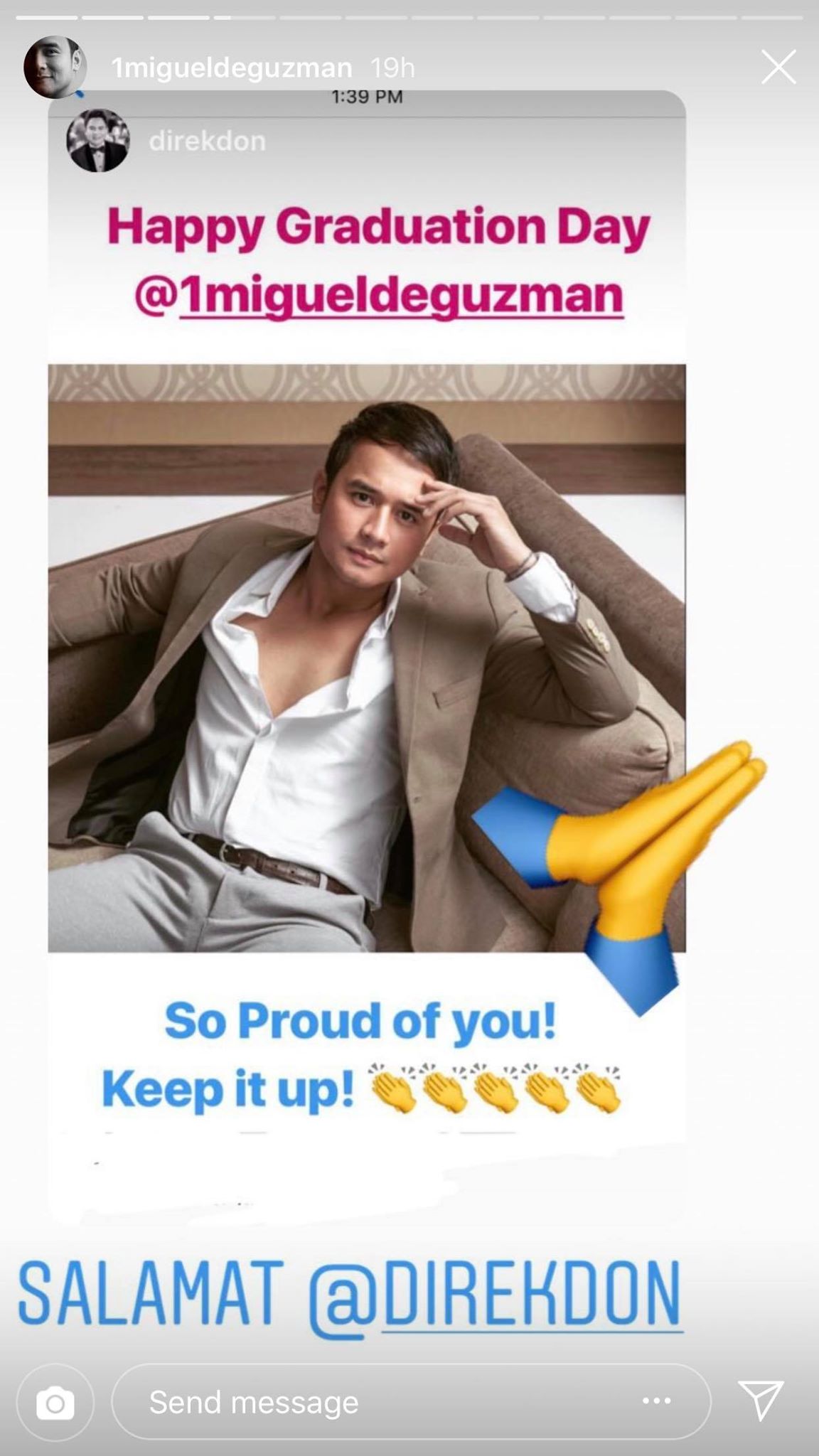 Vina Morales, also JM's co-star, greeted him on Instagram too. "Congratulations on your graduation in self-facility," she wrote.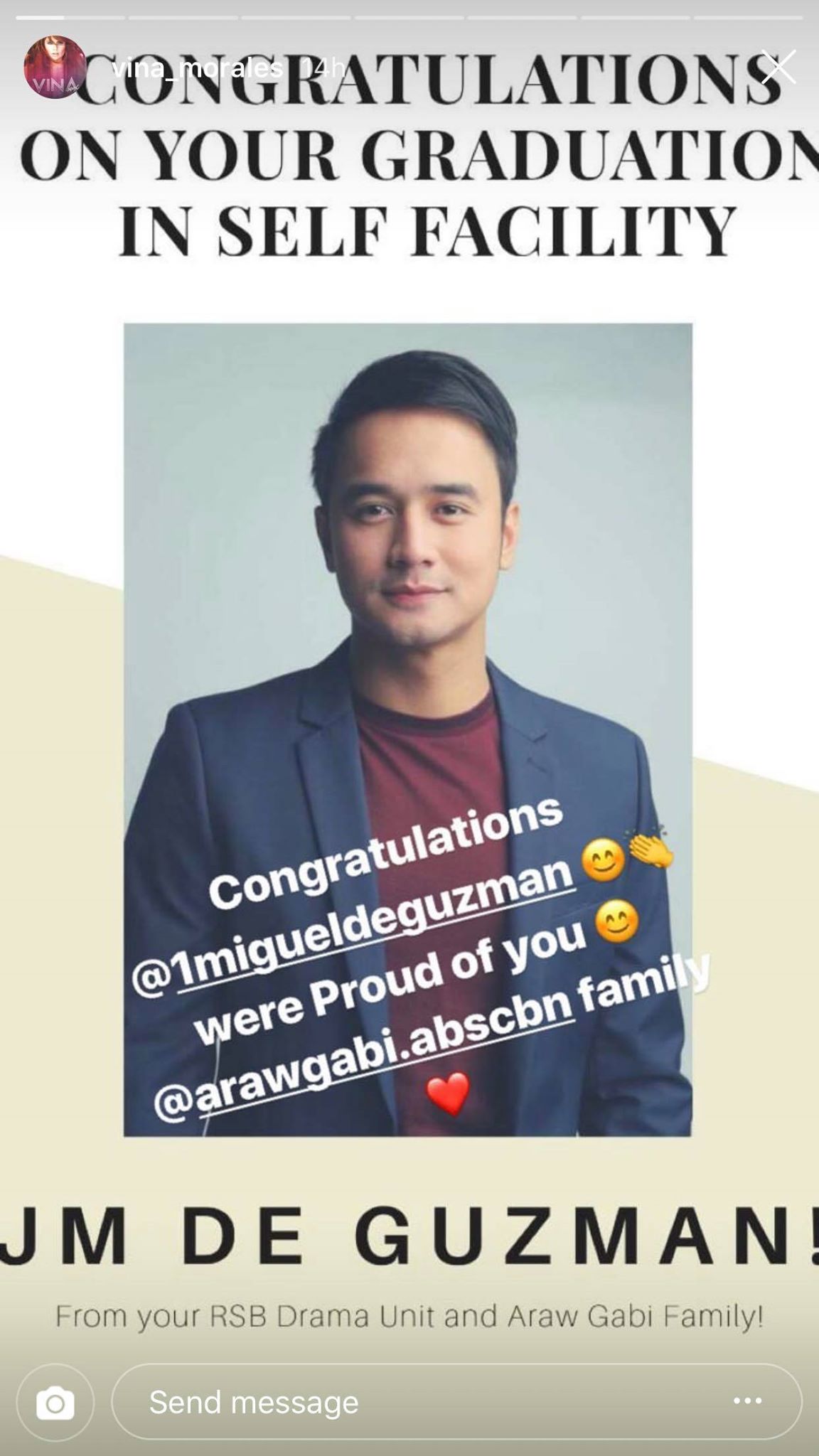 Congratulations, JM! Keep up the good work!
Recommended Videos