ICYMI, actor Juancho Triviño recently revealed in an Instagram post that he briefly worked at a Business Processing Outsourcing (BPO) company at the height of the pandemic. 
On August 5, Juancho took to Instagram Stories, saying that his post "got a lot of attention" and that he was going to clarify several things.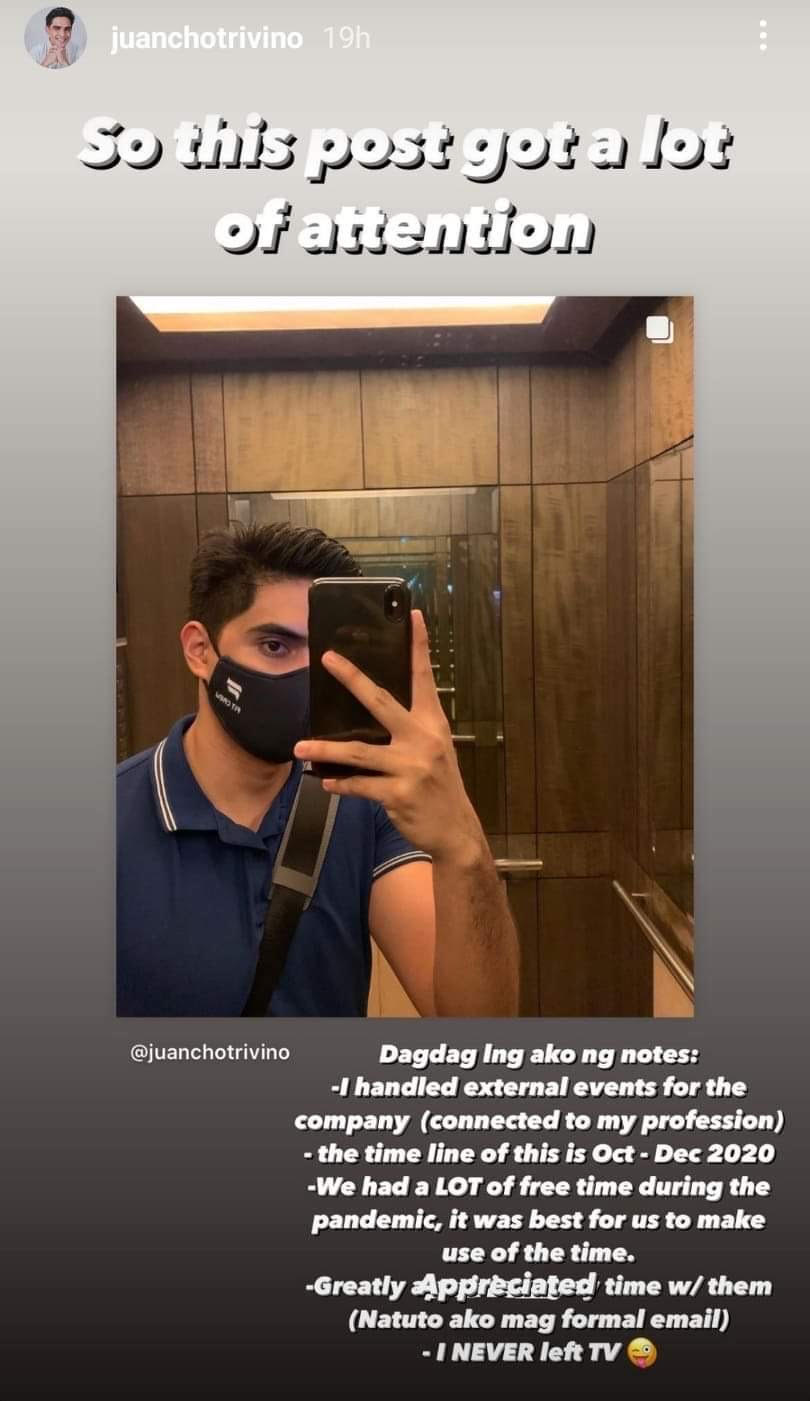 Continue reading below ↓
Recommended Videos
Juancho shared that during his time at a BPO, he handled external events for the company between October and December 2020. He said, "We had a LOT of free time during the pandemic, it was best for us to make use of that time."
The actor added in his post that he "greatly appreciated" his time with the company and he even got to learn how to write a formal e-mail. He also clarified in his post, "I NEVER left TV." 
Juancho's brief stint at a BPO company was fueled by having "no work" at the height of the pandemic in 2020. The actor said that working in a corporate setting was "unfamiliar territory" as he's never worked in such an environment. Hired as a project manager, Juancho said, "aside from the financial help a payslip gave us, I also gained some valuable experience kahit hindi siya nagtagal."
The good news is that Juancho will soon make a TV comeback as he's set to star in the upcoming GMA-7 teleserye Little Princess. 
Starring Jo Berry, the drama tells the story of a girl who dreams of becoming a successful businesswoman and looks to online gaming to provide a better future for her family. The lead character eventually gets involved in a love triangle with the characters played by Juancho and Rodjun Cruz. The drama also stars Angelika Dela Cruz, Sherilyn Reyes-Tan, Jenine Desiderio, and Jestoni Alarcon.