One of the things we love most about K-drama stars is they can captivate our hearts with their acting abilities. One look, line, or action can make us melt into a puddle of kilig, hopelessly ugly-cry, or laugh until we can't breathe. But beyond acting, some K-drama stars (like the ones listed below) used to have interesting occupations before they made it big in Hallyu. Read on to know their surprising skills:
The Athletes
1. Park Bo Gum
Reply 1988 star Park Bo Gum was part of the swimming varsity team while he was still in school. He was also a church pianist and choir member. He initially wanted to be a singer-songwriter, but talent agencies recommended a career shift to acting. FYI, he was also very active in school. He got into an exchange program in Europe, directed a one-act play, and served as a music director for a Hairspray production. Can he be any more perfect? <3
2. UEE
UEE, who's made appearances in My Girlfriend Is a Gumiho (2010) and She Was Pretty (2015) and starred in High Society (2015) and Marriage Contract (2016), was a swimmer, too. What's surprising is that she used to eat seven servings of beef and burned it easily, according to her older sister, Kim Yoona.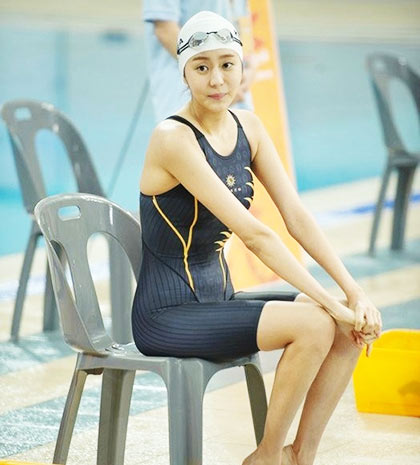 Continue reading below ↓
Recommended Videos
3. So Ji Sub
Yet another swimmer is So Ji Sub, the brooding actor in Master's Sun (2013), Oh My Venus (2015), and the movie Battleship Island (2017). He was an athlete for 11 years, and he even bagged a bronze medal at the Korea National Games.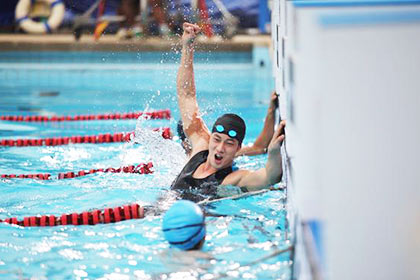 4. Shin Min Ah
Ji Sub's co-star in Oh My Venus, whom Pinoys may be familiar with as the cute gumiho, Shin Min Ah, was a professional runner. Want a proof of her agility? In the 215th episode of the variety show Running Man, she easily chased the members and caught each one of them, along with her partner!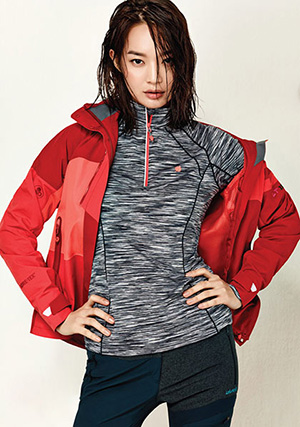 5. Ma Dong Sook
Remember Ma Dong Sook, the tough, bulky guy in Train to Busan? He actually used to run marathons, too. He also worked as a trainer for an MMA fighter, which may be why he tackled those zombies so well.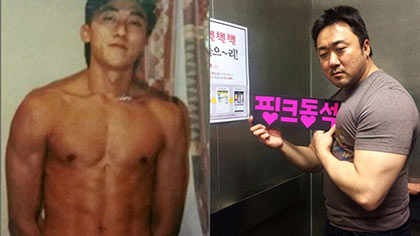 6-7. Song Joong Ki and Song Hye Kyo
And our fave soon-to-be-wed Song-Song couple? They both loved gliding on ice! Song Joong Ki was a short-track speed skater while Song Hye Kyo was a figure skater. Both of them got injuries that forced them to quit, but paved the way for their acting careers. So MFEO!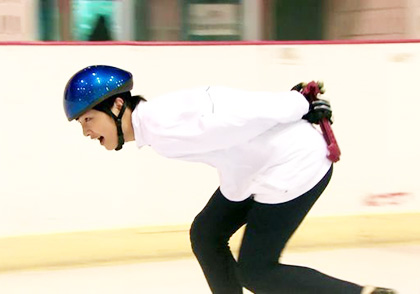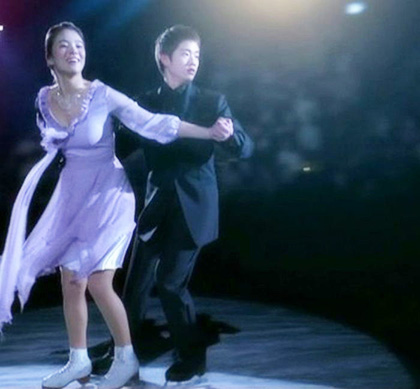 The Ones With Surprising Jobs
8. Ji Jin Hee
Ji Jin Hee, the handsome actor from Jewel in the Palace (2003) and The Second Last Love (2016), has a degree in Visual Design. While working for an advertising agency, he was getting offers for a career in entertainment (Who can resist his perfectly chiseled jaw line?). But he declined—until a financial crisis forced his ad agency to downsize, which led to him getting laid off.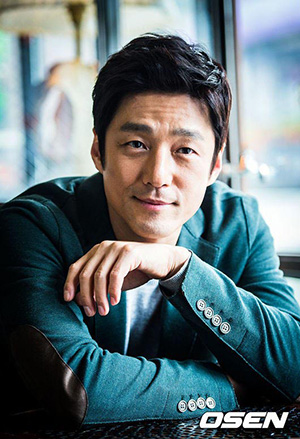 9. Won Bin
Remember how Goblin character Ji Eun Tak mentioned the name "Won Bin" when the Grim Reaper was asking her for cool names? Won Bin is actually a mysterious actor in Korea who's very selective of his roles. In fact, he's only starred in five films and eight TV dramas, including Autumn in My Heart (2000), which made him a famous heartthrob in Korea. Before fame, he earned a black belt in taekwondo and worked as a car mechanic (he intended to be a race car driver or motorcyclist).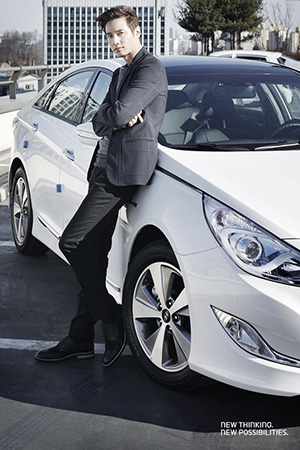 10. Kim Min Suk
Kim Min Suk from Descendants of the Sun and Doctors (both in 2016) was a sushi chef. Not only is he a Hotel Culinary Arts major, he's also certified in Korean, Japanese, and Western cuisine.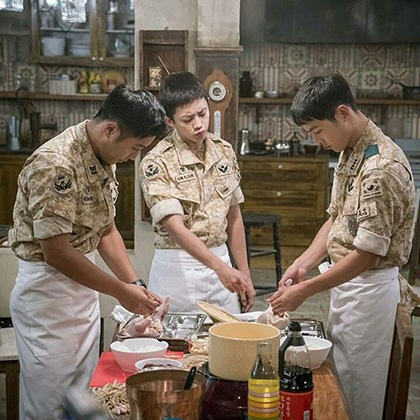 11. Song Ji Hyo
Song Ji Hyo, a Running Man member and a star in several dramas including Princess Hours (2006), actually holds a degree in tax accounting. She even used to work part-time in a café.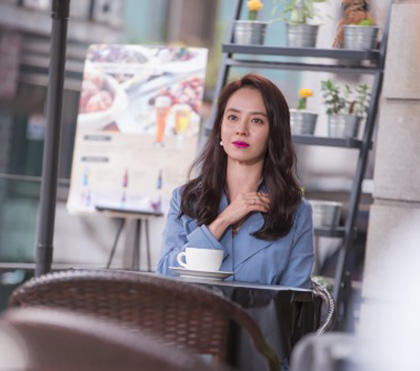 12. Gong Yoo
And our number one oppa Gong Yoo? Before landing modeling and acting gigs, he was a VJ in college and for the cable channel Mnet. His breakout role, as we all know, was The 1st Shop of Coffee Prince (2007) and his most recent projects are Train to Busan and Goblin (both in 2016).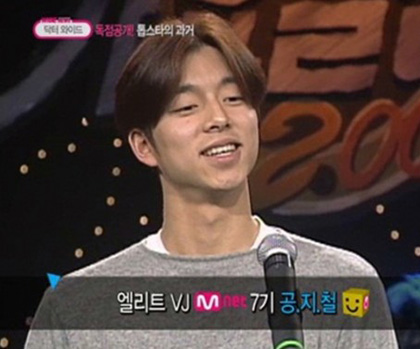 The Ex-Military Men
13. Yoon Park
Yoon Park, who played the second lead and minor characters in shows like Uncontrollably Fond (2016), Come Back Mister (2016), and My Shy Boss (2017), already accomplished his mandatory military service before his showbiz debut. He also served as a policeman in his early 20s, and had a stint as drummer for a band before finally venturing into acting.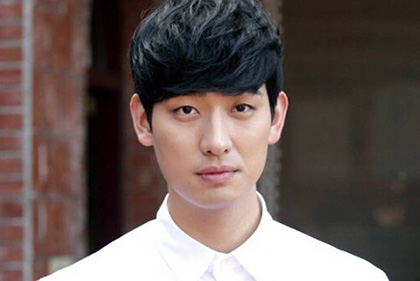 14. Lee Kwang Soo
Lee Kwang Soo, who starred in the sitcom Sound of Your Heart (2016) and played special roles in Descendants of the Sun (2016) and in Hwarang (2017), enlisted in the army before his career in entertainment. He got discharged in 2007, which was three years before he rose to popularity in Running Man.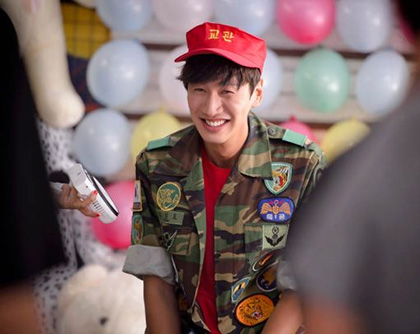 15. Park Seo Joon
She Was Pretty (2015), Hwarang (2017), and Fight for My Way (2017) star Park Seo Joon majored in acting. But before his debut, he already completed the mandatory military service, too. At 19, he enlisted with friends, and he was discharged in 2010. This means that unlike some oppas in their 20s (like his Midnight Runners co-star Kang Ha Neul), he won't be going off the grid any time soon!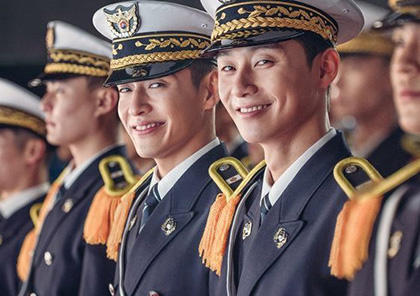 ***
Disclaimer: Most photos and videos featured were from interviews, reality shows, K-dramas—not the celebrities' lives before stardom—to show their physique, skills, or past roles and endorsements.
Follow Ginyn on Instagram.
K-UPDATES