Admit or not, the ABS-CBN teleserye Kadenang Ginto is everyone's guilty pleasure. Its story revolves around power struggles between stepmother Romina Andrada-Mondragon (Beauty Gonzalez) and stepdaughter Daniela Mondragon (Dimples Romana). Romina is the second wife of Robert Mondragon (Albert Martinez), a sardines magnate and Daniela's father. To make matters complicated, Romina's ex, Carlos Bartolome (Adrian Alandy), married Daniela. As you can guess, the two ladies did not get along very well right from the start.
Cassandra "Cassie" Mondragon (Francine Diaz) is the product of Romina's rape, but she was legally adopted by Robert. Margaret "Marga" Bartolome (Andrea Brillantes) is the daughter of Carlos and Daniela. These two girls don't get along, too. But tbh, Marga is the one who isn't too happy about Cassie's existence.
In case you're puzzled by the Mondragon family members' relation to one another, here's a primer: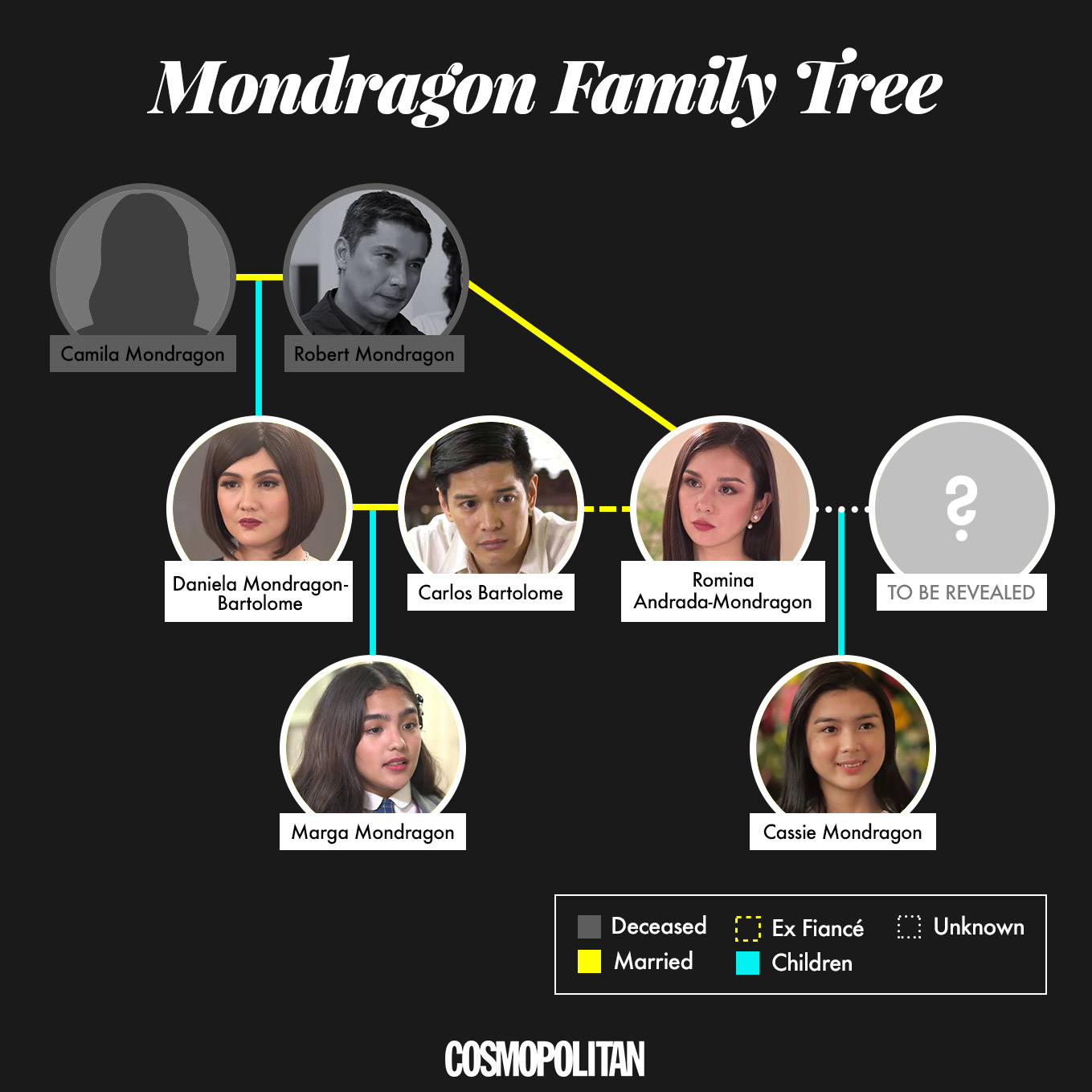 Continue reading below ↓
Recommended Videos
The best part about Kadenang Ginto: THE QUOTABLE ONE-LINERS! Romina and Daniela always throw shade at each other, and this typically leads to catfights. Their children have their clashes, too. All these scenes have characters delivering the most burning clapbacks which usually go viral on social media. Below, we rounded up the best lines you can use IRL.
Because attitude is always better than skills and talent.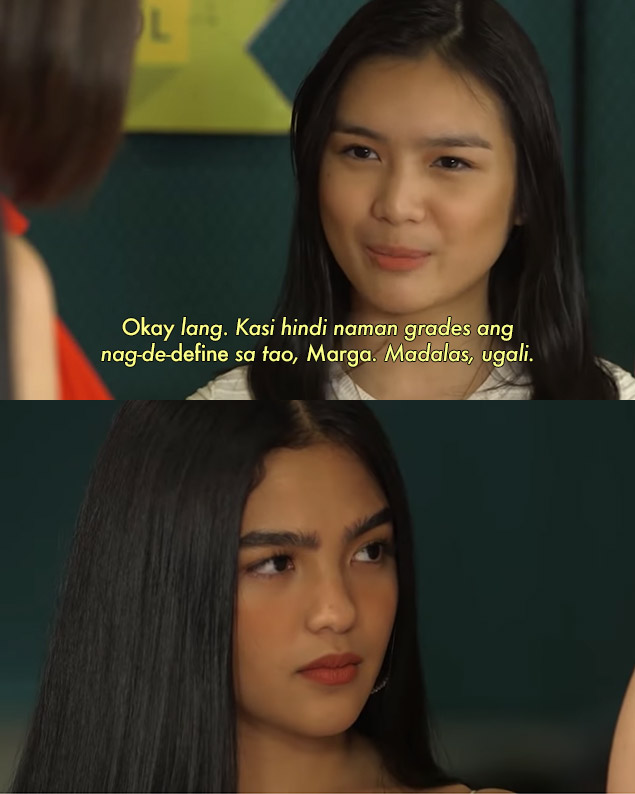 Cassie, hindi nagpaapekto sa parinig nina Marga at Daniela | Kadenang Ginto (With Eng Subs)
When someone gets bothered by your passive-aggressive post on Instagram.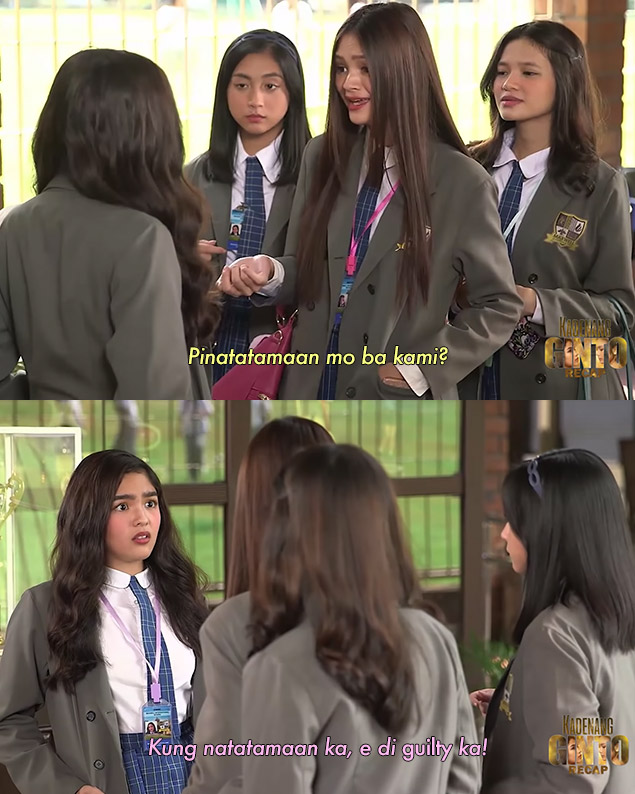 When your teammate keeps on making unnecessary side comments about a project she was never involved in: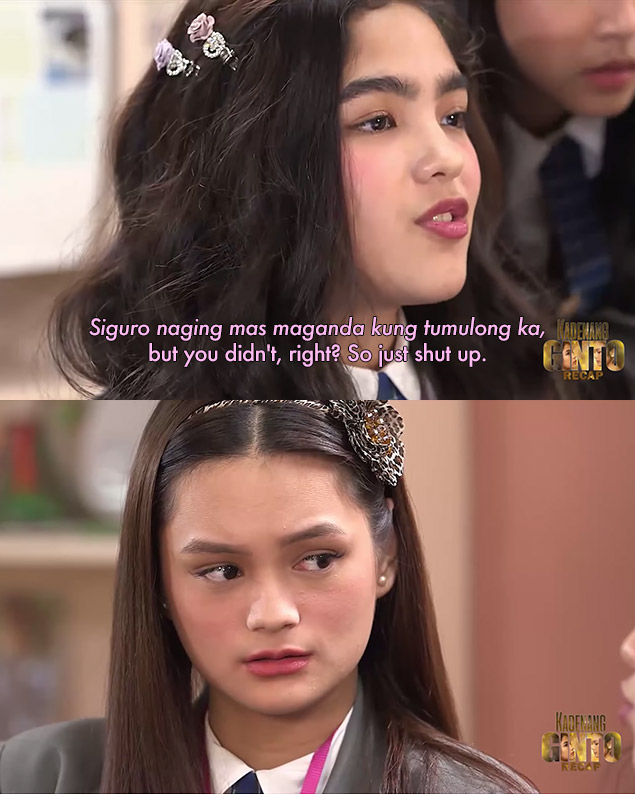 Kadenang Ginto Recap: Marga gets jealous over Daniela and Cassie's closeness
If someone gives you a #NoInvite dinner, try Romina's clapback: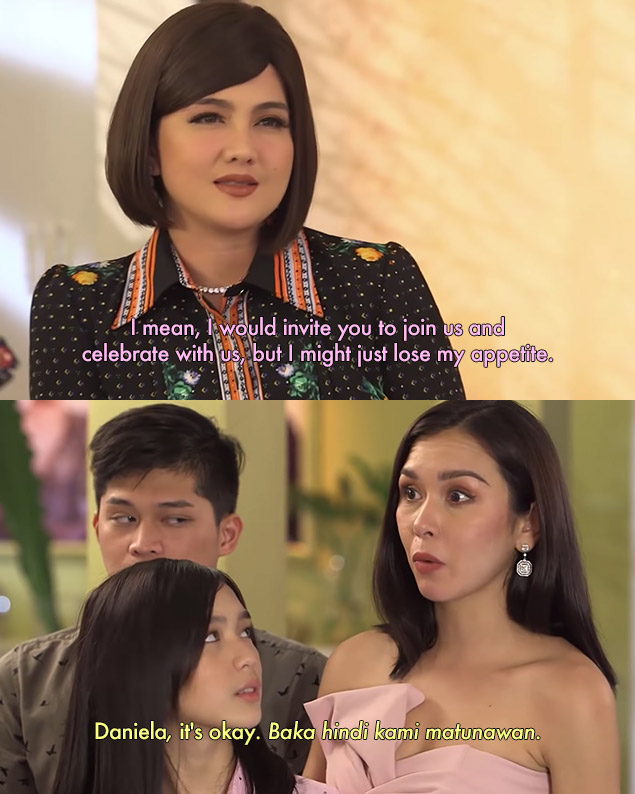 This is what you should say when you know (hot!) tea about somebody: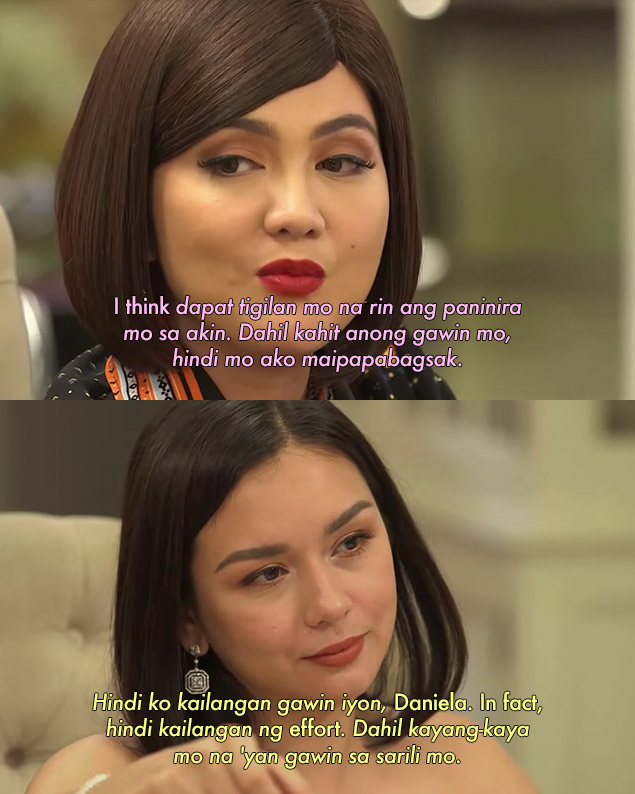 Daniela, di nagpatalo sa pagluluto ni Romina | Kadenang Ginto (With Eng Subs)
For the officemate who takes all the credit for your hard work: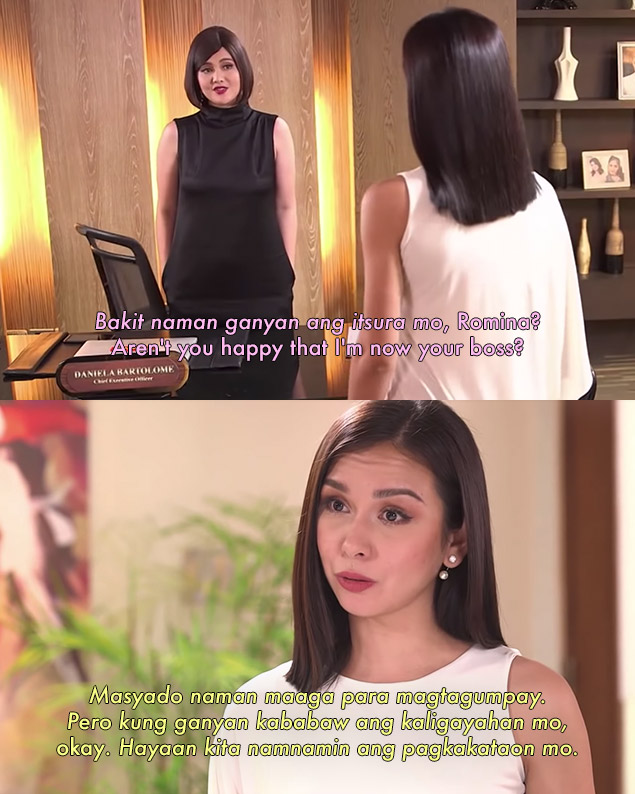 Romina, tinawanan ang alok na retirement package ni Daniela | Kadenang Ginto (With Eng Subs)
The best line to say to your haters or an ex who won't stop bothering you:
Hector, umamin na sa kanyang nararamdaman kay Daniela | Kadenang Ginto
Expose the fakes!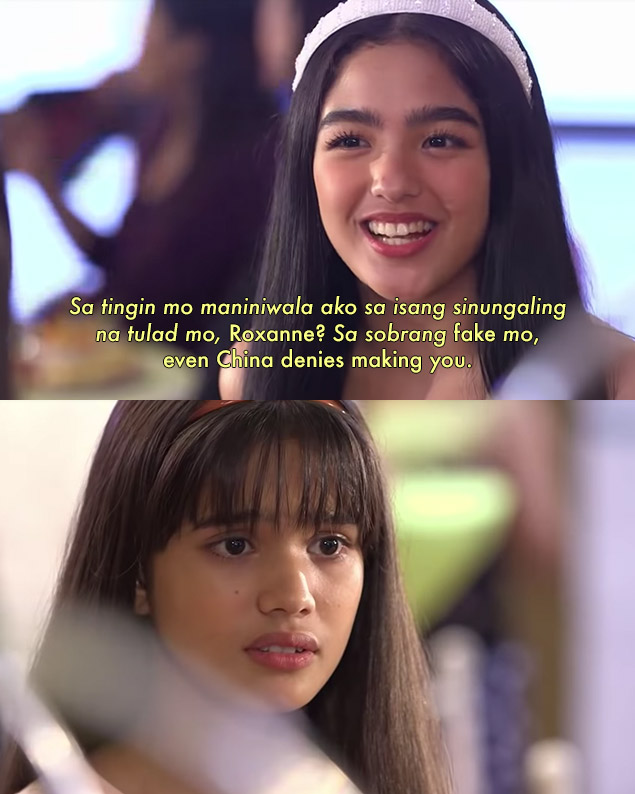 Cassie, ipinagtanggol si Roxanne sa pamamahiya ni Marga | Kadenang Ginto (With Eng Subs)
When you just really want to win: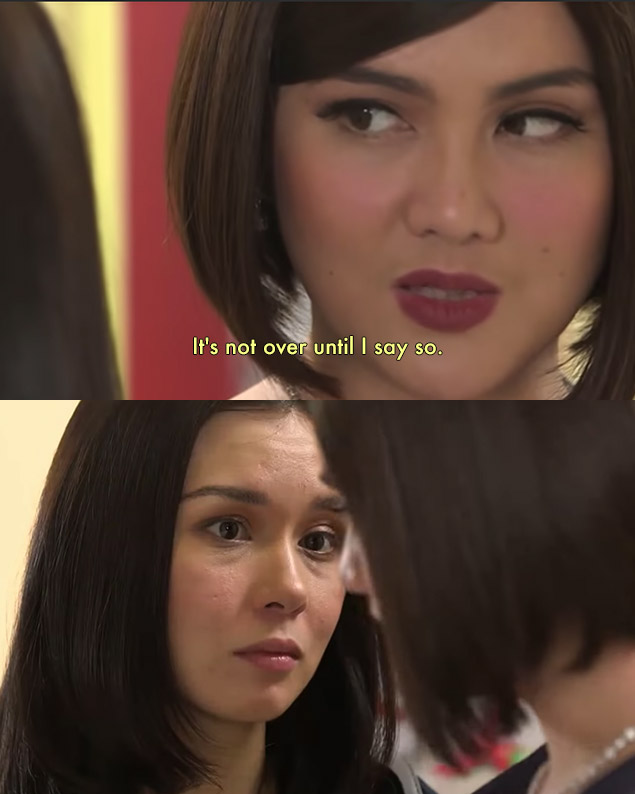 This one is dedicated to the bida-bida officemate: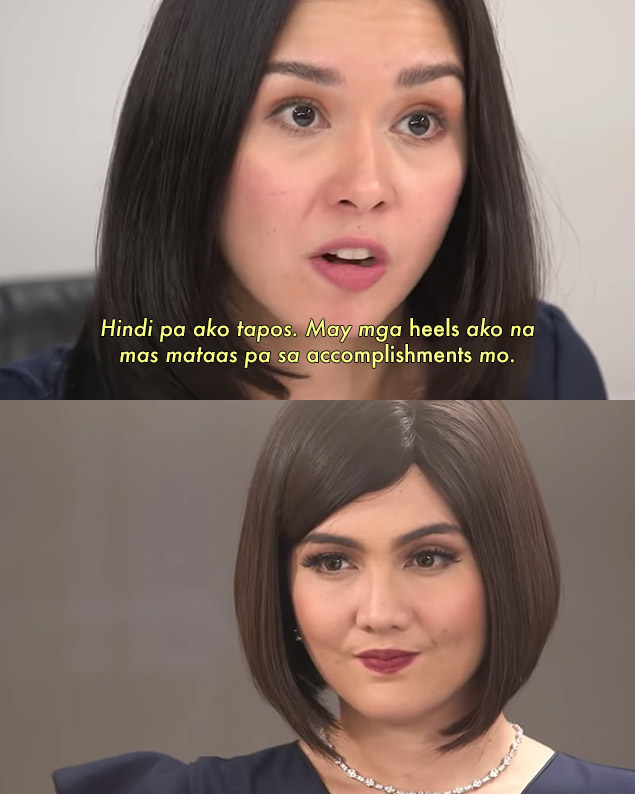 Romina, ipinamukha kay Daniela ang kanyang posisyon sa kompanya | Kadenang Ginto (With Eng Subs)
BONUS:
This iconic line students use during class suspensions is from the viral video of 9-year-old Marjorie, a Kadenang Ginto fan:
"Cassie, hindi ka muna papasok sa iskul!"
It also had this line which we admittedly use during funny arguments with friends.
"You do note the liar is my peyk."
In case you're curious, it was from this scene:
Marga, nainis nang humabol sa exam si Cassie | Kadenang Ginto (With Eng Subs)
I'm telling you, Kadenang Ginto is the best gift on TV right now. FITE ME.
Follow Ira on Instagram.