Members of the popular second generation K-pop girl group KARA just had a reunion and our Kamilia (KARA's fandom name) hearts are happy!
Park Gyuri, Han Seungyeon, Kang Jiyoung, Heo Youngji, and Nicole Jung reunited for a *family* photoshoot to celebrate their 15th anniversary as a group. 
On June 11, which is the annual Kamilia Day, the members took to Instagram to share the heartwarming group photos and messages to fans. 
Leader Gyuri captioned her post: "In honor of the 15th anniversary of KARA's debut, we all got together and celebrated. It was the first time that everyone who went through ups and downs together under the name of KARA came together to celebrate, share their stories, laugh and cry together, and comfort one another's sunken hearts, and it gave me hope that we can become a little happier."
"Happy Kamilia Day, and once again, congratulations on the 15th anniversary of KARA's debut. I'm always grateful, and I love you always," she added.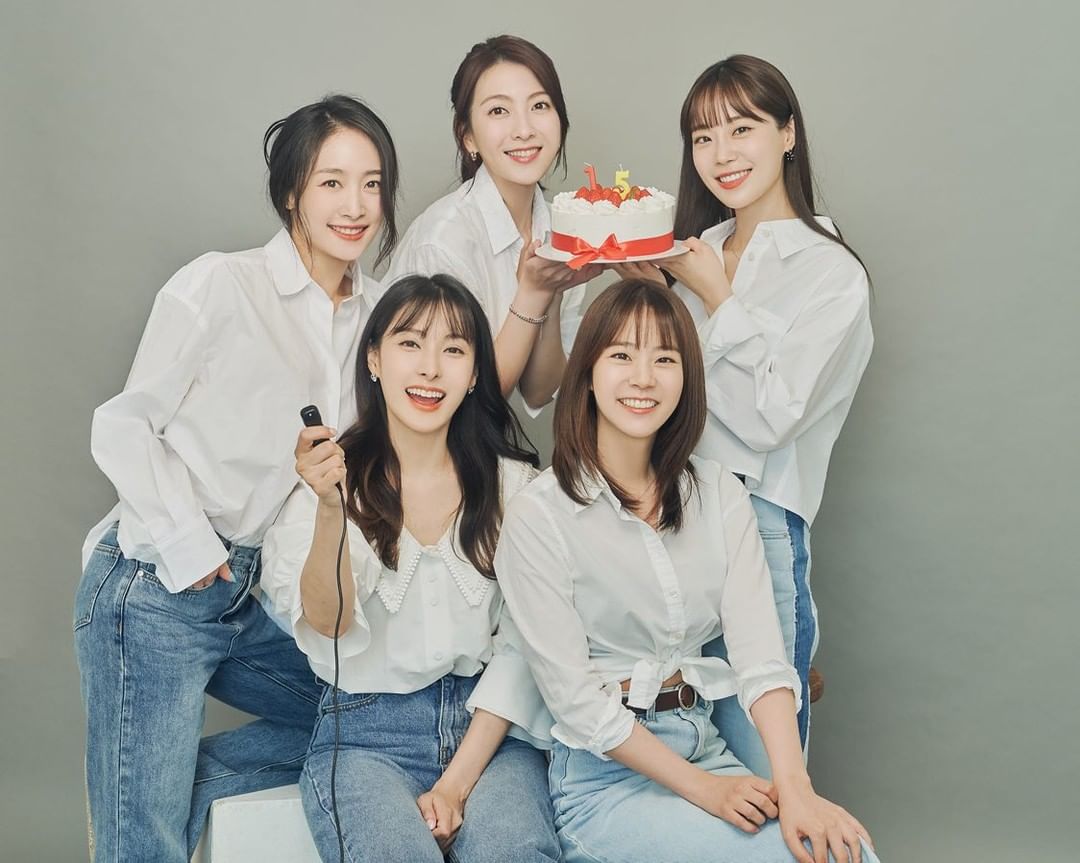 The members also showed love to former KARA member and the late Goo Hara by tagging her Instagram account. 
The reunion marks the first time Youngji got together *officially* with Nicole and Jiyoung, who both left the group prior to Youngji joining KARA as a new member in 2014. 
Continue reading below ↓
Recommended Videos
KARA debuted in 2007 and rose to fame in 2009 due to their hit track "Mister." The group disbanded in 2016 after the remaining members decided not to renew their contracts with DSP Media.
K-UPDATES