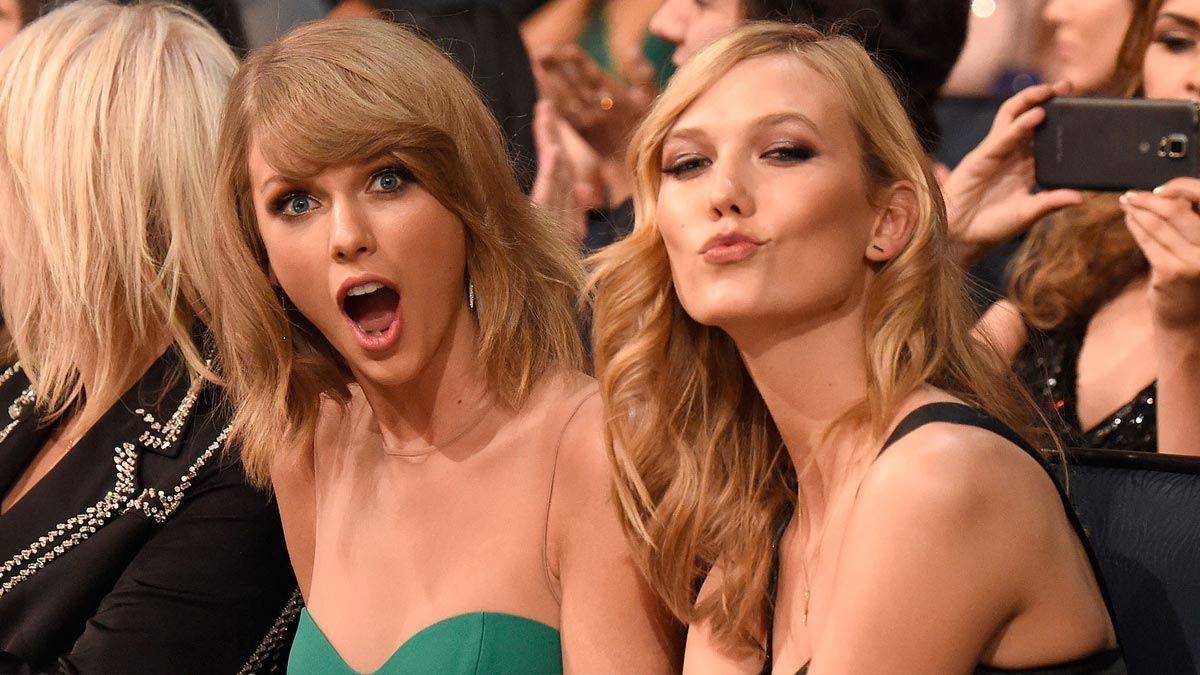 Many had hoped 2018 would finally see the end of the Katy Perry and Taylor Swift feud but alas, some T-Swift fans will not let it go quietly into the night.
Swift bestie and #OGsquadmember Karlie Kloss received backlash on social media this week when she posted a clip of herself showing off her basketball skills for LOVE magazine, and captioned the footage "Swish Swish" on her Instagram page.
"Swish swish...Love Advent '17 thank you @thelovemagazine @kegrand @philpoynter," the model originally posted.
This prompted a surge of Swifties to immediately accuse Karlie of referencing Katy Perry's song "Swish Swish" to take a dig at Taylor (despite the pair being bffs for years). One fan even commented: "I'm sorry, Kaylor can't come to the phone rn. Why? Oh. 'Cause they're dead."
And now Karlie appears to have changed the "Swish Swish" to another basketball reference: "Nothing but net...Love."
It was previously speculated that the pair had fallen out when Karlie's name appeared to be omitted from Taylor's t-shirt signed by her closest friends in her "Look What You Made Me Do" video.
But hey, following rumors that Katy could be starring in Taylor's new music video for "End Game," let's hope Katy and Taylor will be BFFs again before we know it.
***
This article originally appeared on Cosmopolitan.com/uk. Minor edits have been made by the Cosmo.ph editors.
Recommended Videos