KC Concepcion is currently balancing being a student of gemology in New York while working here in Manila. Even if she hasn't been active in the entertainment industry in the past years, KC's fans and followers still get a peek into her life via her updates on Instagram. The downside of having almost three million followers, however, is being constantly subjected to criticism and negativity by bashers.
Over the weekend, KC posted a glammed-up photo of herself and wrote in the caption, "Sometimes I love me a red lip."
Cute, right?
But a few Instagram users went on to throw some negativity in the comments section. One of them said that the "KC before is more beautiful." KC sprinkled her reply with positivity, saying: "We need to change things up from time to time ;)"
Another user even wrote that she looked like a "clown" because of all her makeup. Sweet as ever, KC replied, "Oh! Ang ziiiiweet mo."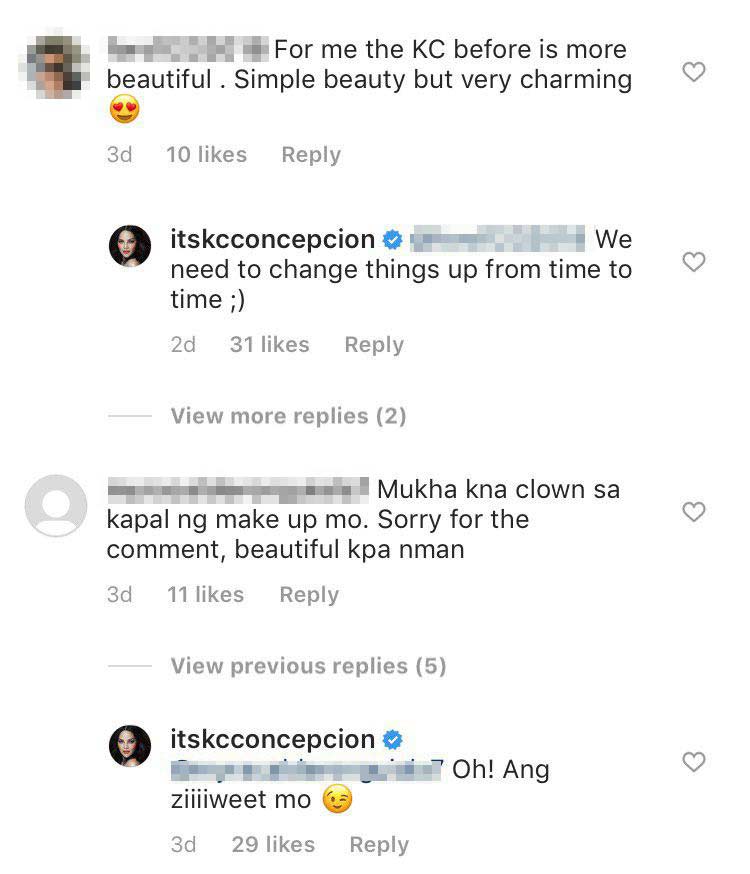 Continue reading below ↓
Recommended Videos
In KC's most recent post of her in NY, one of her followers couldn't understand the hate KC's been getting because of her apparent weight gain and said: "Women come in different shapes and sizes and they are all wonderful!"
KC agreed with this sentiment and replied, "Women are beautiful regardless of weight loss or weight gain as long as we don't go to the extreme."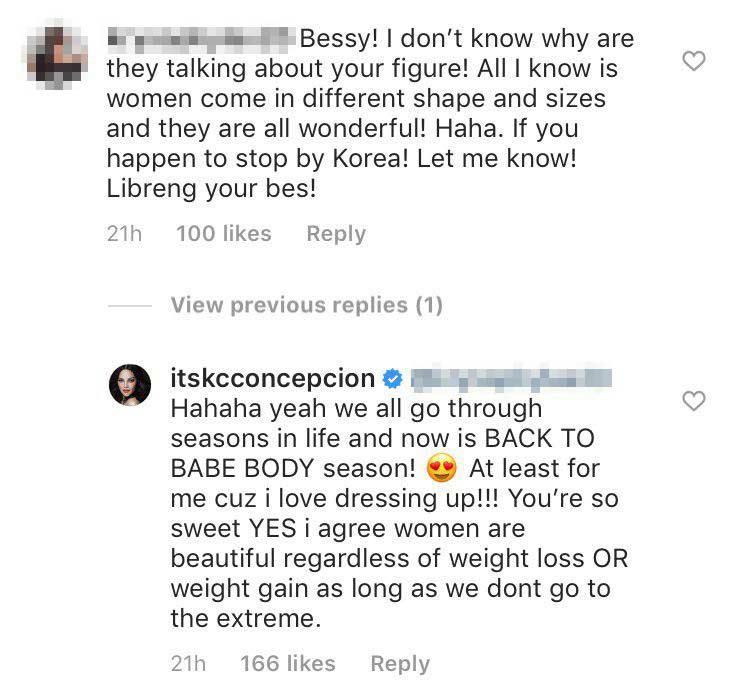 Keep living your best life, KC!
Follow Jacinda on Instagram.