Yup, it's really been 10 WHOLE YEARS since we met students from Kirin Art High School, Ji Hyun from 49 Days, and Poochai from City Hunter! For more *nostalgic feels*, here's a list of K-dramas that are turned a whole decade old in 2021:  
1. Dream High 
The short, honest plot: We witness as the students of Kirin Art High School work hard to achieve their dreams! Rewatch this drama if you want to see bb versions of Kim Soo Hyun, Suzy, IU, and more! The series also had a sequel called Dream High 2. 
Where to watch it: Netflix, Viu 
2. 49 Days 
The short, honest plot: A rich girl who seems to have everything—including the perfect husband-to-be—is involved in a tragic car accident. She is offered a second chance at life, but only if she can get three people to cry "pure tears" for her. She slowly realizes that her *perfect* life wasn't so perfect after all. This drama also had a Filipino remake starring Alex Gonzaga! 
Where to watch it: Viu 
3. Heartstrings 
The short, honest plot: This was one of the super kilig dramas of our ~youth~! After starring in You're Beautiful, Park Shin Hye and Jung Yong Hwa played college students who are both musicians in Heartstrings. 
4. The Princess' Man 
The short, honest plot: It tells the story of "headstrong" Princess Se Ryung, who "falls in love with the son of her father's mortal enemy." How Romeo and Juliet-like! This sageuk drama was aired on GMA-7 in 2012.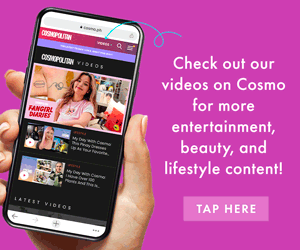 5. My Princess 
The short, honest plot: Viki writes that this drama follows an ordinary college student named Lee Seol (Kim Tae Hee), and her life is turned upside down when she finds out that she's the great-granddaughter of the Joseon Dynasty's last Emperor! Meanwhile, Park Hae Young (Song Seung Heon) is "put in charge of educating Seol on proper etiquette in order for her to fulfill her role." Yup, we're super fond of k-dramas involving *the royals*.
Continue reading below ↓
Recommended Videos
6. City Hunter
The short, honest plot: This drama starred Lee Min Ho and Park Min Young and unlike the more romantic shows on this list, it's actually full of action scenes. Park Min Young plays a presidential bodyguard who crosses paths with an IT expert played by Lee Min Ho. Get this: his deep dark secret is to make his father's killers pay. 
7. Padam Padam...The Sound Of His And Her Heartbeats
The short, honest plot: It's personally a little blurry for me because all I really remember is Kim Bum as a hot guardian angel! However, Viki tells us that this drama is about "a man who serves 16 years in prison for a murder he didn't commit." 
8. The Greatest Love 
The short, honest plot: "The most-liked guy in the country, who is loved by everyone, and the most-disliked woman in the country, who is criticized by everyone, squeeze out that courage as their feelings for each other grow." (Via Viki) 
Want more? Read our article about K-Dramas that turned 10 years old in 2020
***
We're officially on Viber! Be part of our growing community and subscribe to Cosmopolitan Philippines now!
Follow Lily on Instagram.
K-UPDATES