Who looks fabulous and put-together after delivering a baby? Kate Middleton, the Duchess of Cambridge, does. She has been pictured three times stepping out of Lindo Wing of St. Mary's Hospital just hours after giving birth with her hair and makeup on point, drawing adoration from fans all over the world.
ADVERTISMENT - CONTINUE READING BELOW ↓
But actress Keira Knightley is not impressed. For her, Kate is not sending a good message to new moms.
In her essay "The Weaker Sex," published in the anthology Don't Wear Pink (And Other Lies) just a few days ago, Keira argues that Kate conforms to expectations that women must look a certain way: "Hide. Hide our pain, our bodies splitting, our breasts leaking, our hormones raging. Look beautiful. Look stylish, don't show your battleground, Kate. Seven hours after your fight with life and death, seven hours after your body breaks open, and bloody, screaming life comes out. Don't show. Don't tell. Stand there with your girl and be shot by a pack of male photographers."
Keira thinks Kate's photos show that childbirth "is easy," that it "happens every day," and that it's no "big deal." But the reality is the complete opposite.
To prove her point, Keira opened her essay, which she dedicates to her daughter, with a graphic description of her childbearing experience: "My vagina split…You came out with your eyes open. Arms up in the air. Screaming. They put you on to me, covered in blood, vernix, your head misshapen from the birth canal. Pulsating, gasping, screaming."
ADVERTISMENT - CONTINUE READING BELOW ↓
Keira adds, "I remember the s—, the vomit, the blood, the stitches. I remember my battleground. Your battleground and life pulsating. Surviving."
While Keira does have a point, it's important to note that looking polished after giving birth might be one of those rules or traditions royals have to follow, whether they like it or not. Sarah Ferguson, Duchess of York, and Princess Diana both looked like they didn't undergo labor when they stepped out of the hospital in 1988 and 1984, respectively.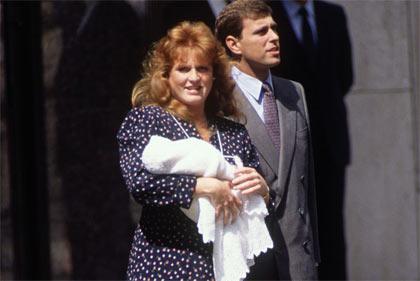 ADVERTISMENT - CONTINUE READING BELOW ↓