Model Kelsey Merritt is part-European—at least, that's according to an ancestry test she recently took.
Yesterday, July 7, Kelsey posted on her Instagram stories a photo of the test results, which indicated that she is 50 percent Southeast Asian, 49.8 percent European, and 0.2 percent broadly East Asian and Native American.
The results further broke down her European ancestry to specific nationalities: 21.9 percent French and German, 15.4 percent British and Irish (United Kingdom), 1.3 percent Scandinavian, 9.9 percent broadly Northwestern European, 0.8 percent broadly Southern European, and 0.6 percent broadly European.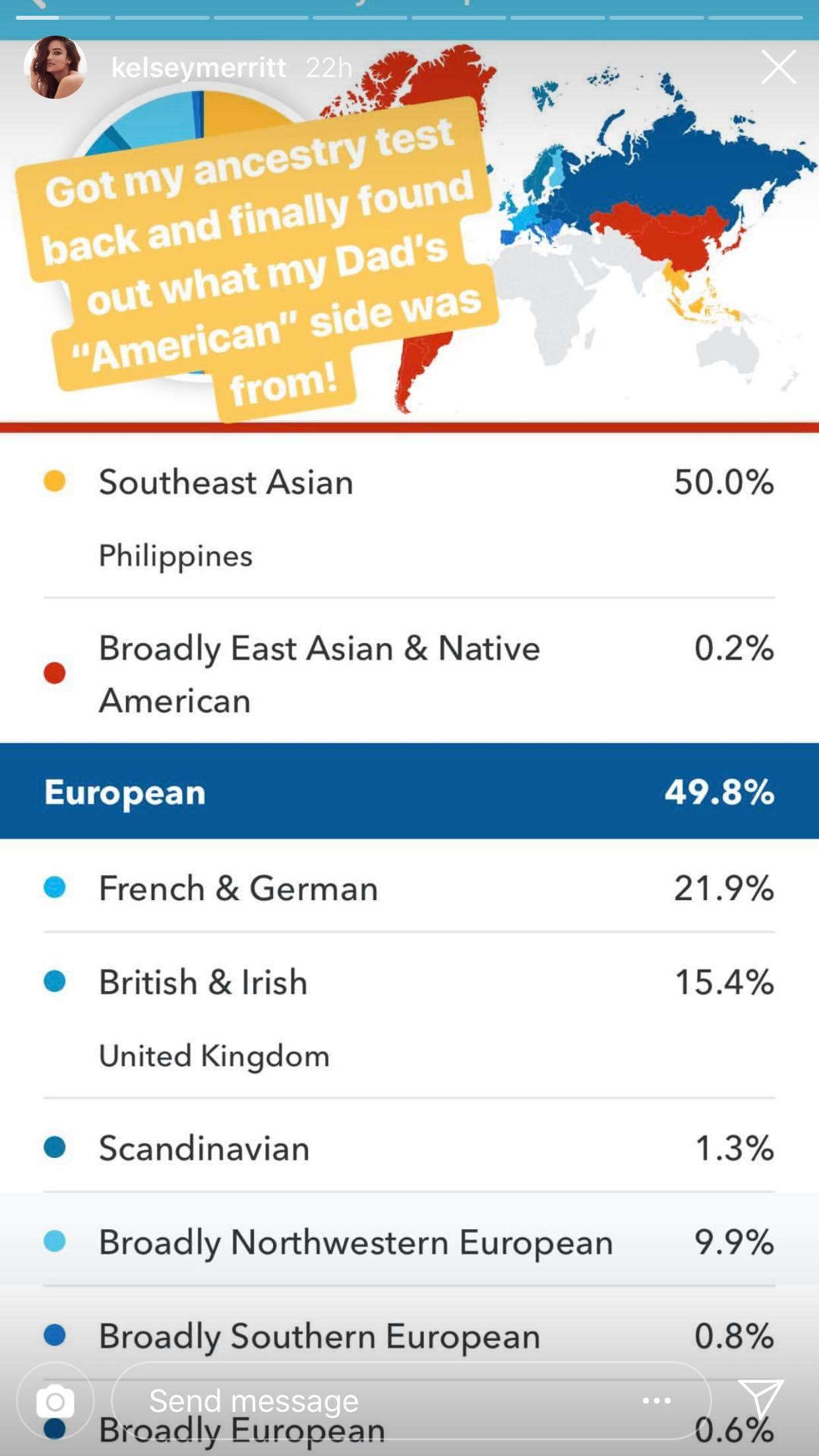 Kelsey wrote on the photo, "Got my ancestry test back and finally found out [where] my dad's 'American' side was from!"
Continue reading below ↓
Recommended Videos
Kelsey, who has said many times that she was born and raised in Pampanga, was always described in previous media reports as Filipina-American.
The Victoria's Secret model also shared with her followers that she was able to check her ancestry through a company called 23andme. "You can buy a DNA kit from them and mail them a sample of your saliva. You'll get the results after a few weeks."
According to 23andme's Facebook page, their mission is to "help people access, understand and benefit from the human genome." The page also explains that the company was named "after the 23 pairs of chromosomes in your DNA."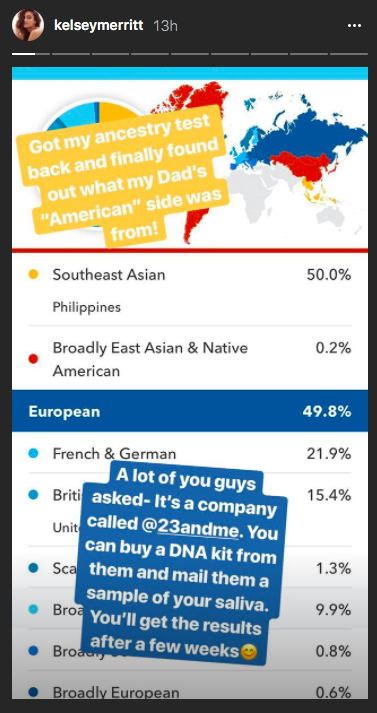 According to 23andme's website, the service costs 99 US dollars.
On the accuracy of 23andme's results, Chicagotribune.com reports that a 23andme representative has clarified that the results are "estimates" and that they provide the "best guess, which is usually close but imperfect," considering the company's algorithms and limited data.
What do you think about taking this test, CGs?