It's been a great year for K-drama fans everywhere, and it looks as though 2019 is only going to get bigger and better! There are so, so many upcoming shows headed our way next year, but we make things easier by zeroing in on some of the most exciting titles to expect in 2019. We can't wait!
Kingdom
Starring: Ju Ji Hoon, Bae Doona, and Ryu Seung Ryong
One of Netflix's biggest and most anticipated Originals in 2019 is Kingdom. Set in the Joseon period, it follows a tumultuous political turmoil and a Crown Prince (Ju Ji Hoon) tasked to investigate a mysterious plague spreading across the kingdom. If the trailer hasn't already gotten you intrigued, K-drama fans will also be pleased to know that it's written by Kim Eun Hee, who also penned one of the most critically acclaimed dramas ever, Signal.
Romance Is A Supplement
Starring: Lee Jong Suk and Lee Na Young
Dan Yi is a successful copywriter who suddenly finds herself unemployed and overqualified for every job she applies to. In desperation, she hides her educational background, pretending to be a high-school dropout and somehow finds a job in a publishing company. Romance Is a Supplement is highly anticipated for its stars: It's reportedly Lee Jong Suk's last project before his mandatory military enlistment, as well as Lee Na Young's first drama after nine years!
Continue reading below ↓
Recommended Videos
Asadal Chronicles
Starring: Song Joong Ki, Kim Ji Won, and Jang Dong Gun
Boasting a stellar cast is Asadal Chronicles, an epic and intriguing historical drama said to have a mythical twist. Not much has been revealed about the plot, but we do know that it's directed by Kim Won Seok, who also helmed Sungkyunkwan Scandal, Misaeng, and Signal!
Touch Your Heart
Starring: Lee Dong Wook and Yoo In Na
Fans haven't seen Lee Dong Wook and Yoo In Na together since their tragic love story in 2016's Goblin, which makes their upcoming on-screen reunion even more exciting! The latter will play a former actress who falls from grace after a dating scandal and ends up working as a secretary in the law firm of a cold-hearted and ruthless lawyer. The series is directed by Park Joon Hwa, who was also beyond 2018's What's Wrong With Secretary Kim?
Love Alarm
Starring: Kim So Hyun, Jung Ga Ram, and Song Gang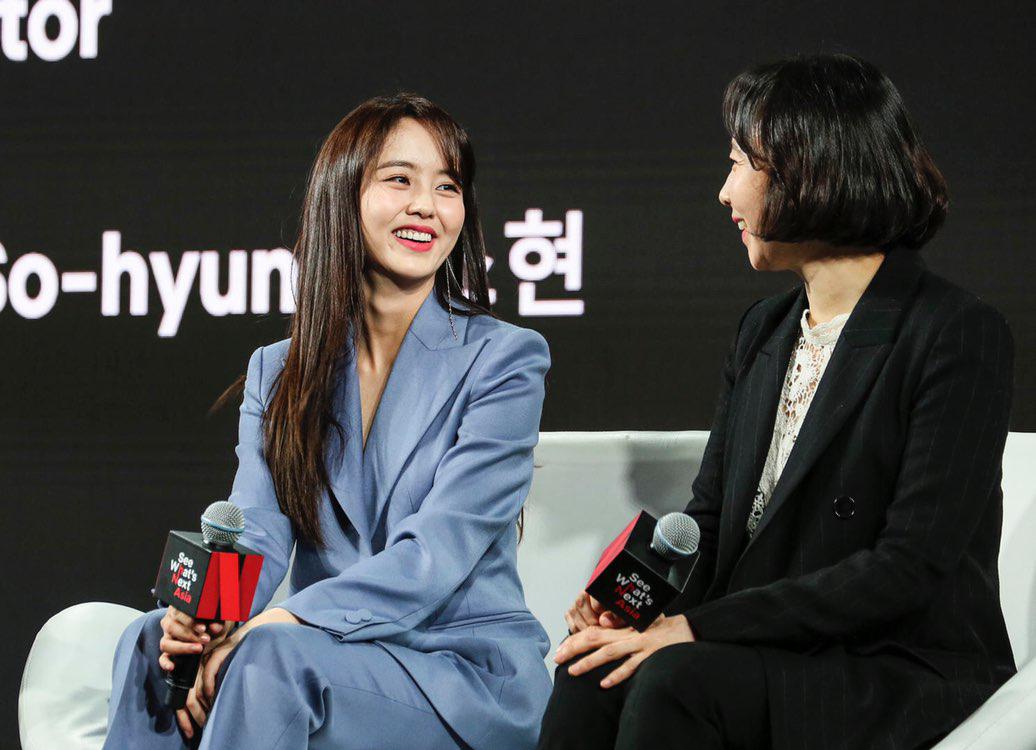 What if you had a way to find out if someone had feelings for you? This is essentially the intriguing premise for Netflix's Love Alarm, which is based on a popular webtoon of the same name. It's set in a future where an app can tell the user if someone within ten feet of them has romantic feelings for them!
Abyss
Starring: Park Bo Young
A complete cast for Abyss has yet to be announced, but the plot is enough to have us thrilled to see it next year. It tells the story of a beautiful prosecutor and an ugly man, who somehow fall into an abyss and switch places. The woman turns into a plain-looking girl, while the ugly man transforms into a beautiful "flower boy."
Dazzling
Starring: Nam Joo Hyuk, Han Ji Min, Kim Hye Ja, and Son Ho Joon
2019 is shaping up to be an epic year for K-drama fans as Nam Joo Hyuk returns with a new fantasy comedy! Dealing with interesting themes such as age-swapping and time-bending, it centers on a 25-year-old woman who mysteriously ages to 70 on the outside but stays the same age on the inside.
Follow Aimee on Instagram.