Some of the Kardashians might be in Cleveland with Khloé, but you know our favorite reality TV girls/TITANS OF INDUSTRY still have to turn it out for Coachella!
First up, Kylie has PINK HAIR:
Because she's a cool mom, not a regular mom! (Mean Girls, forever. Kylie just gets me, you know?)
And then Kourtney Kardashian donned a... um. It's a mock turtleneck crop top, I guess? And some high cut bikini bottoms for another "cool mom does Coachella" look.
Kendall Jenner showed up at the Revole party wearing a fanny pack around her neck. Tight.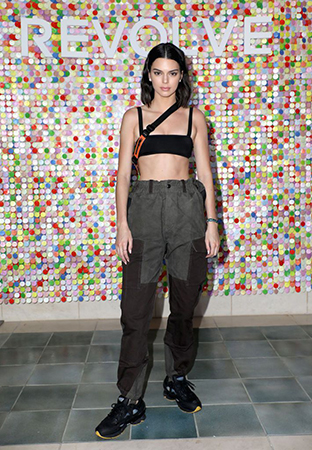 And OMG, this pic of Kylie and Kourtney with Kylie's BFF Jordyn Woods is A GIFT:
Oh! and Kylie's already in a new wig, my friends. She's gone blue!
***
This article originally appeared on Cosmopolitan.com. Minor edits have been made by the Cosmo.ph editors.