In a new interview with Complex, Kylie Jenner holds nothing back while addressing one of the most common topics she's ever been associated with: her lips. According to Kylie, the way her lips look "has been an insecurity of mine all my life," dating back to her middle school years. "This guy I kissed was like, 'Your lips are really small but you're a really good kisser. I didn't think you were gonna be good at kissing.'" The incident made Kylie even more sensitive to the way guys stared at her lips. "I felt like no one wanted to kiss me."
This gave way to lip fillers, something she denied year after year until an episode of Keeping Up With the Kardashians in 2015, when Kylie revealed she got injections at 16.
"What if I came out and said, 'Oh, yeah, I got my lips done'? What are all those moms going to think about me? These kids, my fans, they're going to think I'm crazy," she tells Complex. Kylie says she just didn't want to be a "bad influence" to her fans and lead people to believe that lip fillers equated to feeling good about oneself. "But they thought it was crazier that I was lying about it because it was so obvious. I wish I had just been honest and upfront," she says. Kylie also notes that she wishes she knew when it was the right time to stop with the fillers. She says she was caught up in making them bigger. "But I went too far. It was very painful."
Continue reading below ↓
Recommended Videos
Elsewhere in the feature, Kylie also opens up about what it was like to date Tyga in the beginning. "The first year we started hanging out, everyone around him told him not to be with me," she says. "I still get comments like, 'Don't be with him.' But we're not doing it for the public — we love each other." As Kylie says, she and Tyga need to be together "at all times," which basically explains all the times you've seen him in the same Snapchat frame and paparazzi photo as Kylie.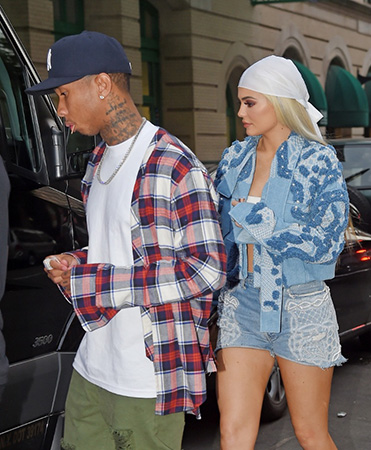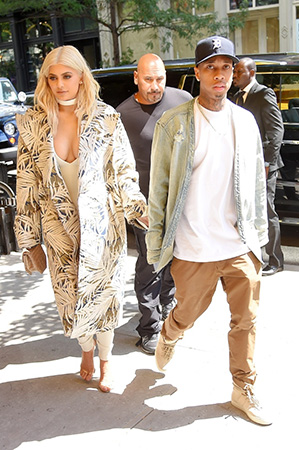 Read the full interview at Complex.
Follow Peggy on Twitter.
***
This article originally appeared on Cosmopolitan.com. Minor edits have been made by the Cosmo.ph editors.