ICYMI, it was reported in July 2019 that Kylie Padilla and her hubby Aljur Abrenica are expecting their second child, but the couple had yet to confirm the news.
In an Instagram post on August 4, Kylie posted a birthday message for her 2-year-old son, Alas. She wrote, "Happy second birthday my masayahing cheeky little baby boy. Mahal na mahal ka ni Mama and Papa. We got you a gift like no other."
Kylie quickly followed up with another post, indicating that she is revealing the gender of her baby with Aljur which could be the "gift" that Kylie was referring to.
Continue reading below ↓
Recommended Videos
On YouTube, Kylie uploaded a video montage of the birth story of Alas. The actress looked back and shared that she was in labor for four days and it wasn't easy. As her eldest grew up, Kylie said, "He is such a blessing to everyone in our lives. It's so wonderful. It just makes you see the good things in life when you have a child."
Kylie continued, "[Alas] has renewed how I see life and he has brought so much more quality to my life. My pregnancy with him really ignited a spiritual side of me that I didn't know was there."
Kylie then talked about her next announcement. "There is a surprise. It's an open secret. Everybody knows, but yes, we are expecting our second child," Kylie said.
Sharing an ultrasound video of her second baby, Kylie shared that she is 22 weeks into her pregnancy. She added, "Baby number two was a surprise but a perfect one. I am feeling scared and nervous to have two little ones, but I am more excited [about] the new adventure coming our way."
Kylie also shared a snippet when she revealed the baby's gender to Aljur. Popping a black balloon with Alas on his side, Aljur was in disbelief when he found out that they are expecting another boy.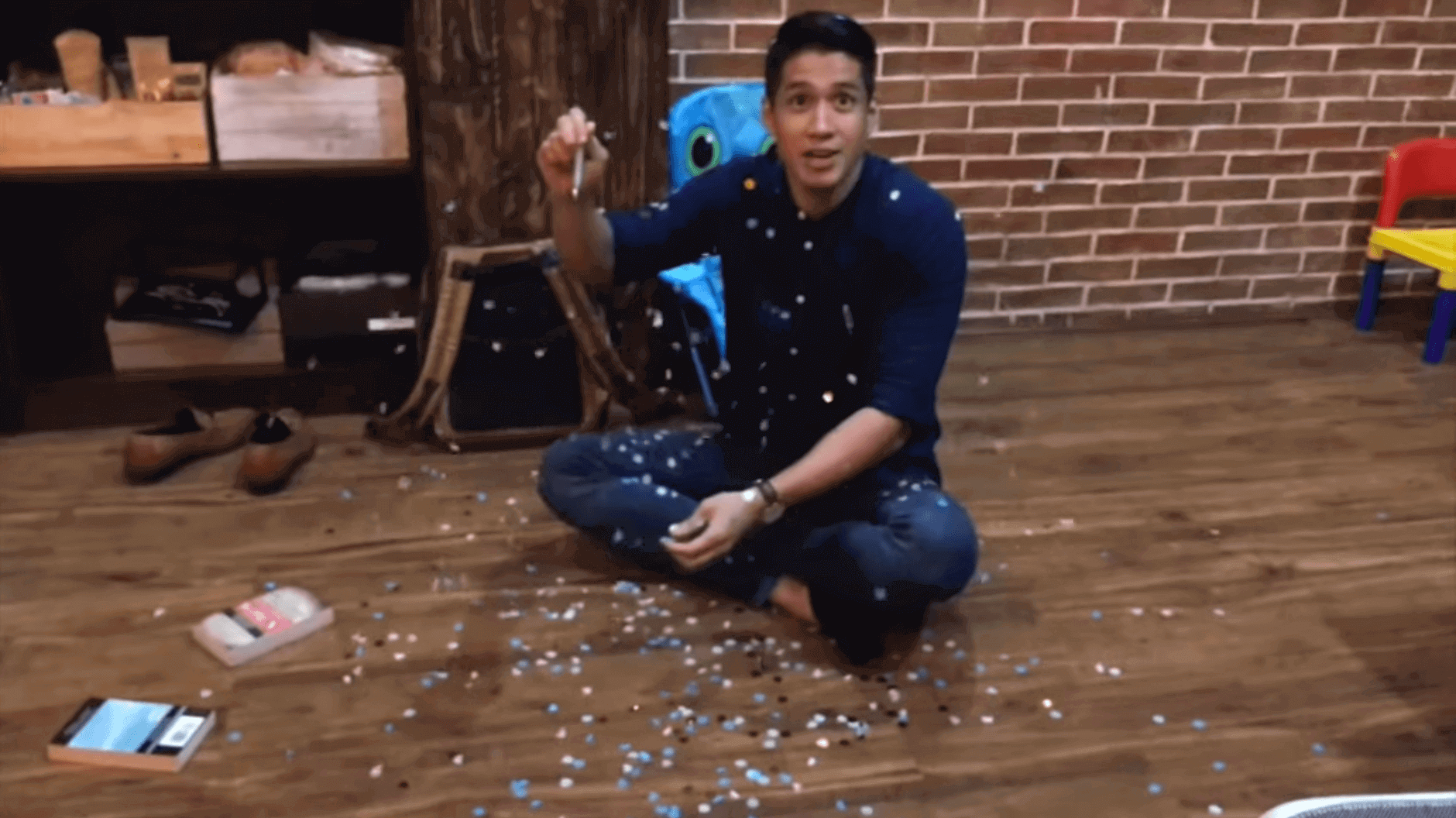 Kylie said, "I'm just happy that I have another new blessing to get to know. Another new person, another new little one who is going to teach me so many things. It's so amazing that I'd grow into the person that I have become because of my children."
Follow Monina on Instagram.