Lea Salonga just had a sweet message for Aga Muhlach for his 50th birthday today.
Lea took to Instagram to post an old photo of Aga with her daughter, Nicole Chien.
"Happy Birthday, Tito Aga!!! - Nic," Lea captioned the photo. "I can't remember what was happening or what these two were talking about, but it looked like fun. Happy 50th, my friend!!! May it be a beautiful day, wherever you are!"
Earlier, Aga shared Instagram Stories of a surprise birthday setup that his family did for him at home.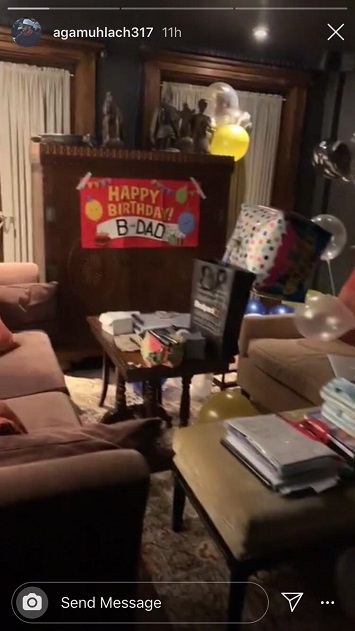 Continue reading below ↓
Recommended Videos
Lea and Aga starred in a romantic movie together, Bakit Labis Kitang Mahal, back in 1992, and in Sana Maulit Muli, back in 1995.
In 2017, they reunited in New York City when Aga watched Lea's Broadway show Once On This Island.
In the same year, the Internet went nuts when a love letter Aga penned to Lea for her 2013 book Playlist: A Celebration of 35 Years, went viral. "Lea is the one that got away. And she never knew." Aww.
In 2015, Star Cinema announced there would be a Lea-Aga reunion movie in 2016, but it looks like plans have been shelved for now.
In a 2017 event, Aga said he and Lea will make the movie happen but he just doesn't know when. Lea has since shared that it all boils down to the right script and timing; also, if there's a real clamor for it.