On Friday, July 15, Maggie Wilson shared an explosive Instagram post claiming that her ex-husband, Victor Consunji, is behind the traumatic incident that happened in her Taguig home today.
In the aforementioned IG post, the former beauty queen accused VCDC, a real estate company owned by Victor, of kicking her out of her house. Maggie wasn't at home when the incident occurred, but her sister and household staff stood witness to what happened and documented everything in a video.
Company executives of VCDC were reportedly present to relay the message: The residence is supposedly owned by Victor's company and they are merely taking it back, which meant that Maggie and everyone else should immediately vacate the premises.
Maggie took to her Instagram account to share video clips of what happened, also noting that she holds a binding contract stating that she has the right to stay at the said residence. She pleaded for help and cried foul over the alleged harassment, requesting that the issue be resolved by the proper authorities.
ADVERTISMENT - CONTINUE READING BELOW ↓
Shortly after, Maggie also took to her IG stories to share that their electricity has been cut off. In a video clip that was sent to her by her sister, it shows that their house is the only residence in the area without power on.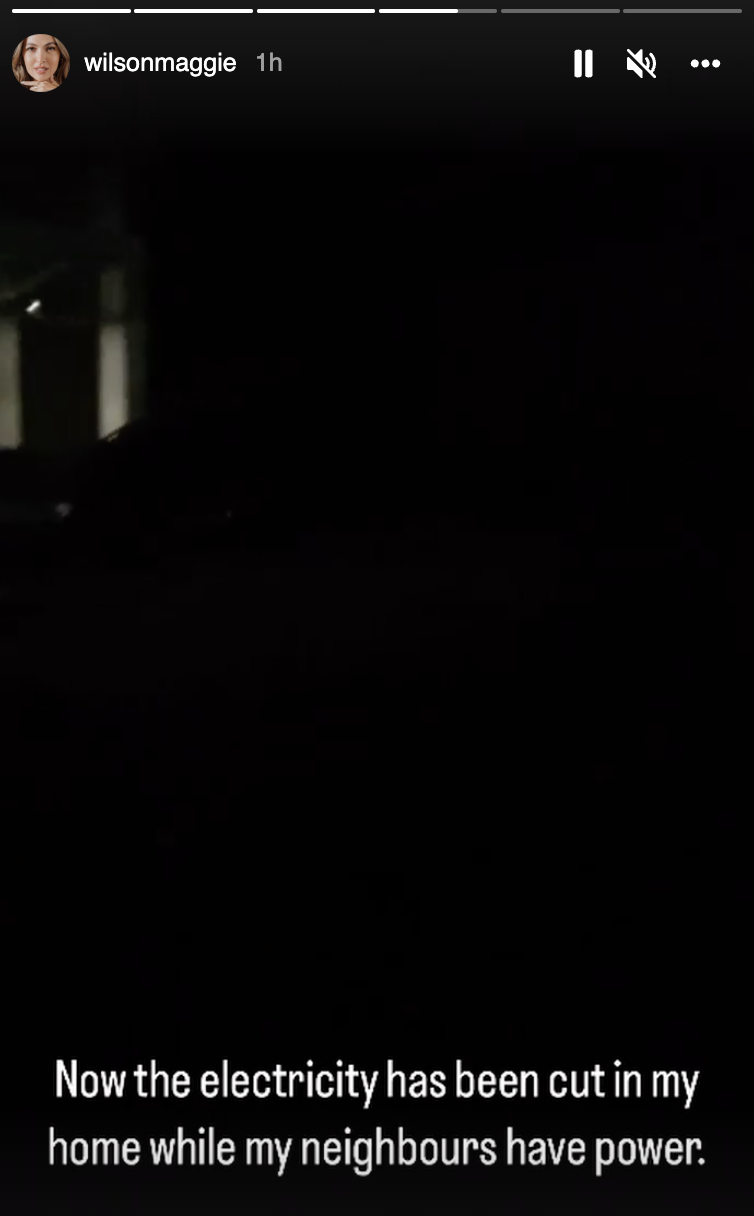 ADVERTISMENT - CONTINUE READING BELOW ↓
Recommended Videos
As of writing, VCDC, and Victor Consunji have yet to release a statement regarding the alleged incident.
READ MORE ABOUT MAGGIE AND VICTOR HERE:
Yikes! Maggie Wilson and Victor Consunji Reportedly *Avoided* Each Other At A Party
Maggie Wilson Hints At 'Strong Reasons' For Separation From Victor Consunji
Maggie Wilson Claims She Was Denied Access To Son Connor's Birthday Party Photos
EXPLORE COSMO