On March 3, Maine Mendoza wrote in a blog post that she and Arjo Atayde are now dating. The Eat Bulaga host stated, "Again, without waiting any longer, here's the statement and confirmation you have been waiting for: It's true, I am dating Arjo."
Maine's confirmation of the relationship comes after Arjo admitted to dating the actress in January this year.
Maine said, "You might be waiting for an explanation as to why I chose him. Excuse me for saying this, but… why not?"
Arjo has also formally met Maine's parents at their family home in Bulacan. Maine said that Arjo personally talked to her parents to let them know that he has nothing but good intentions.
One of the things that Maine discussed in her blog, which, as of this writing cannot be accessed, was Yaya Dub—a character that made her a household name.
ADVERTISMENT - CONTINUE READING BELOW ↓
Maine addressed "AlDub" fans that she and Alden Richards are just friends. "Sadly, I cannot stay as Yaya Dub forever. This is Maine, the real me. And this is real life. And I cannot go on with my life behind a fictional character."
Maine asked fans to show respect and spoke against online bashing. She said that "it will never be right and acceptable to resort to personal attacks to get back at anyone or to relieve your frustration."
She continued, "I know how you feel, believe me. I know you invested so much time, effort, and money on us just to show how much you love us and we really do try our best to make you feel that everything you did/do for us is much appreciated and treasured—that we love you dearly and all of you are special to our hearts, too.."
And just today, as if to back-up Maine's confirmation of her relationship with Arjo, the latter posted an Instagram Story of a photo of Maine which was followed up with another post on his Instagram account of a sweet photo of the couple.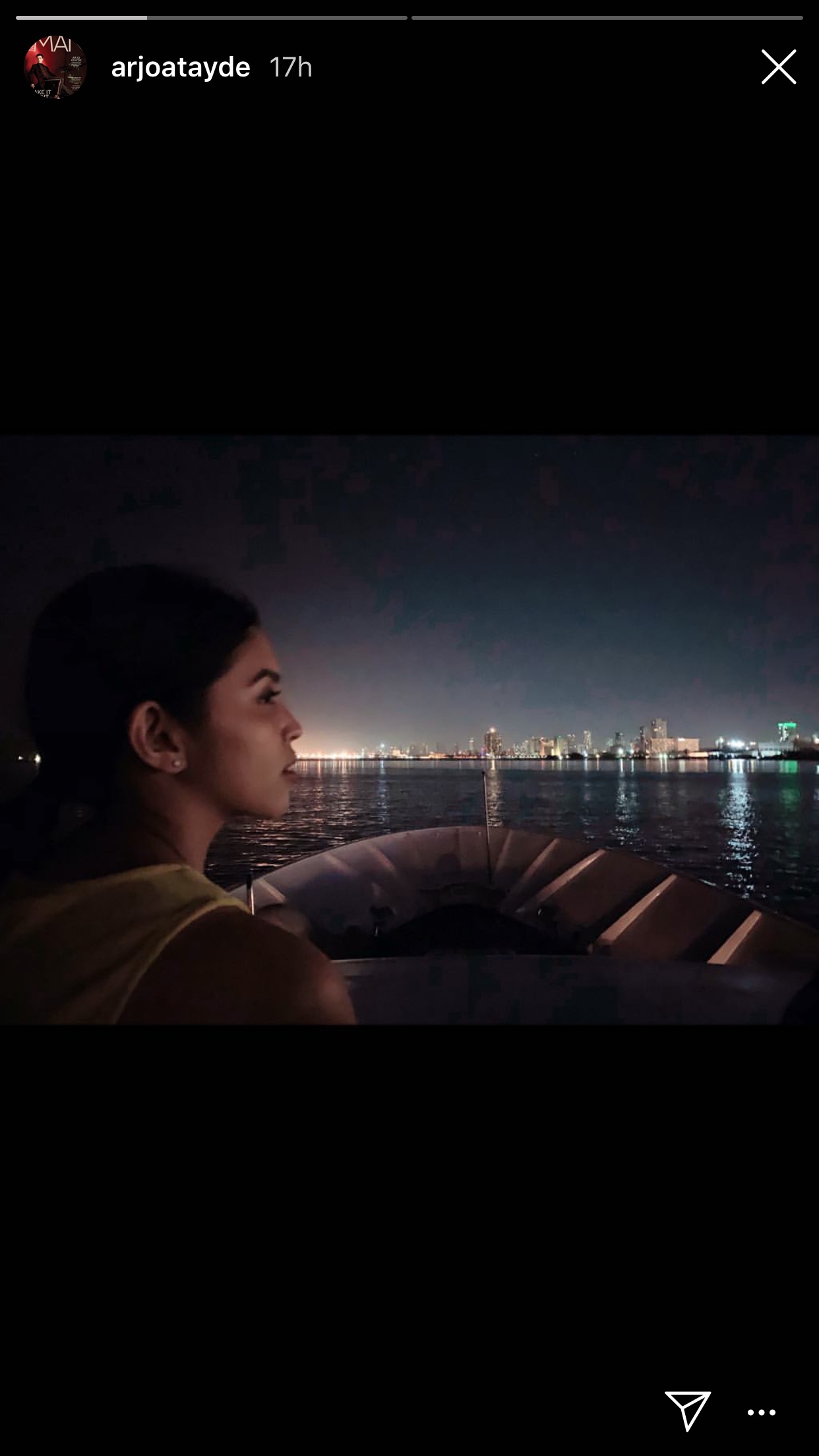 ADVERTISMENT - CONTINUE READING BELOW ↓