1 And it's finally here! The Gutierrez family—Raymond, Richard, Ruffa, and their parents, Annabelle Rama and Eddie—will star in It Takes GUTZ To Be A Gutierrez, a reality show on E!. It's the channel's very first Asian series, so we're curious: Are you guys watching? (E! Online)
2 Remember that adorable "Charlie Bit Me" video which went viral some six years ago? Well, there's a Hollywood parody called "Bitman Begins"—and it's hilarious! The all-star video, which stars Chris Hemsworth, Liam Hemsworth, Tom Hanks, and Meryl Streep, premiered on the Jimmy Kimmel Live show. Watch it below!
3 They've finally set a wedding date! Yep, Kim Kardashian and Kanye West are getting married on May 24, 2014, in Paris, France. Kim admits she and Kanye want their nuptials to be a really intimate affair, saying, "We're having a super, super small, intimate wedding. As we go along, we're realizing we want it to be smaller and more intimate than people are imagining and thinking," she said in an interview. (Us Magazine)
4 Are you a huge fan of celebrity stylist Liz Uy? Well, here's your chance to meet her! Liz will be having a nationwide book tour for her StyLIZed: 10 Style Essentials book, so y'all can have your copies signed. Check out the schedule below!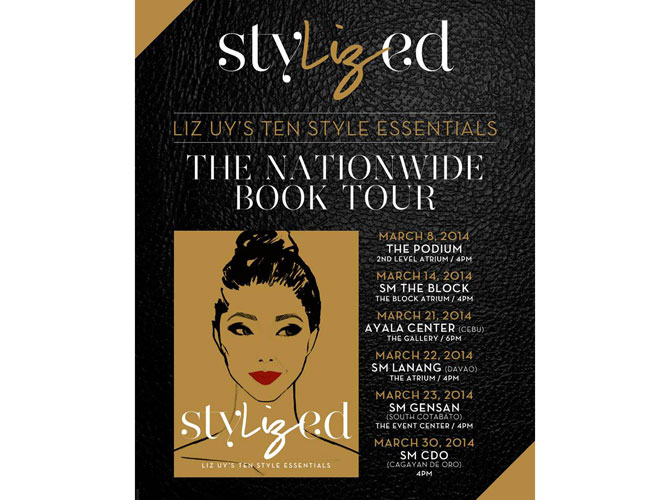 5 In case you missed it, you CAN look absolutely hot in a bikini without working out! #BikiniSelfie? Piece of cake! Check it out here!