Mariel Rodriguez successfully gave birth to her second daughter with Robin Padilla. Robin made the announcement on his Instagram account with photos of Mariel in the hospital. He captioned it with a sweet message for his wife, saying: "In the name of the FATHER [.] A father is neither an anchor to hold us back nor a sail to take us there but a guiding light whose love shows us the way. Today [M]aria [G]abriela de [P]adilla was born [.] God is great! My wife had her dream fulfilled again [,] [G]abriela was delivered by natural birth [.] Praise God everything was very smooth[.] [H]er family in the US[,] especially her dad watched over her."
ADVERTISMENT - CONTINUE READING BELOW ↓
She also gave birth in the US to her first daughter, Maria Isabella, in 2016. 
Mariel and Robin's two girls share close birthdays with each other, too. Isabella actually just turned three a few days ago!
Just recently, Mariel shot back to a commenter who described her having another baby girl as "sad." The host asked what it is about the gender of her child that's considered unfortunate, firing back with: "How the hell could another sweet baby girl be sad?"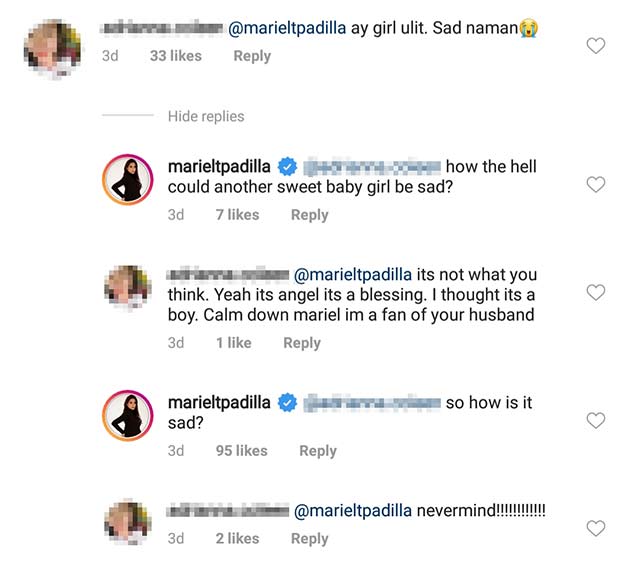 ADVERTISMENT - CONTINUE READING BELOW ↓
Recommended Videos
The commenter has since apologized for her words. 
Congratulations on your new bundle of joy, Mariel & Robin! 
Follow Karen on Instagram. 
EXPLORE COSMO